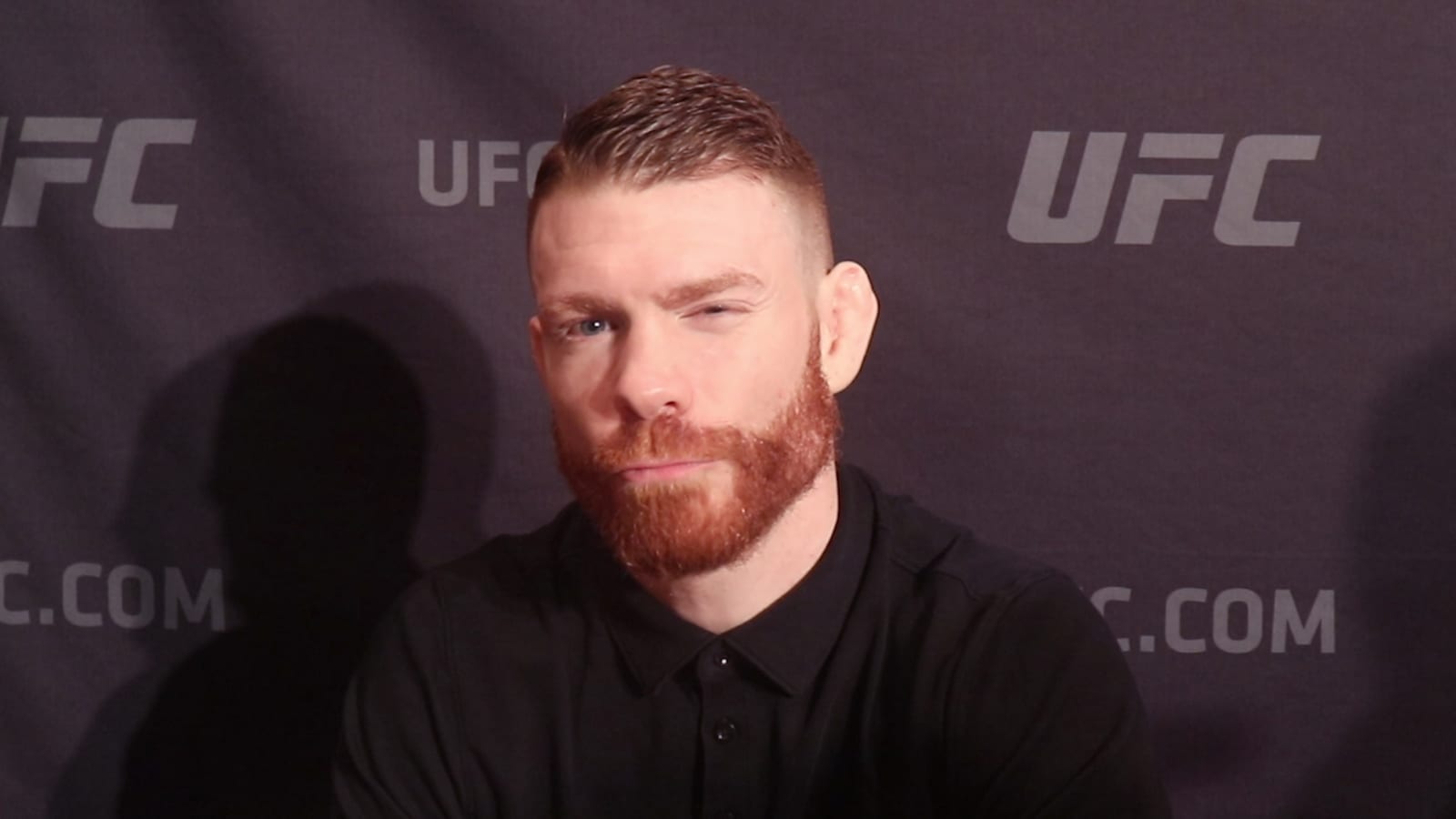 Quite a few eyebrows were raised when Paul Felder stepped up this week to trade his role at the UFC commentary desk for a slot in a main event when he agreed to replace Islam Makhachev againts Rafael Dos Anjos this Saturday night — and as Felder sees it, he would have been a fool not to take up the opportunity.
Felder, who last fought in February in a losing effort to Dan Hooker, had spoken about slowing down his career and beginning to contemplate retirement but said that he was would only be available for fights which interest him. Evidently, the late-notice bout against former lightweight champion Dos Anjos is just that.
But as Felder explained to TMZ, there is significant reward involved here and not a whole lot of risk.
"This is the crazy stuff that will either set me up for a major fight and move my career forward or I'll prove that I got balls that are bigger than anybody else's in the division," Felder said. "If he beats me, he's a former champion! I don't give a shit! It's Rafael Dos Anjos!I mean, I've got nothing to lose other than some brain cells and some broken bones and things as usual but I will heal up and I'll be fine."
That said, Felder admits that he wouldn't have taken the fight if he wasn't somewhere resembling fight shape — something which was emphasised by Felder agreeing to take the fight at lightweight on less than a week's notice, and leaving very little time to cut weight.
"I'm fully capable of beating him, that I will make everyone clear of! I'm not coming in here to get a payday."
Comments
comments