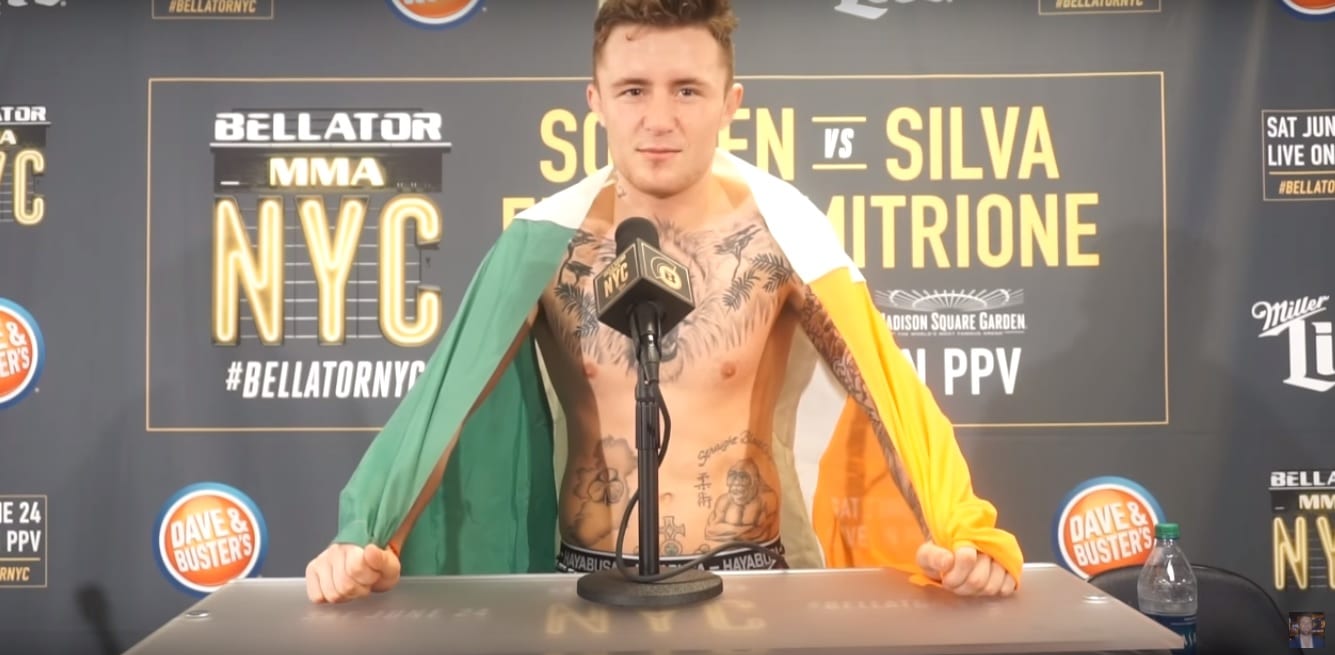 Bellator bantamweight James Gallagher is days away from his latest Bellator assignment inside the largest indoor arena in his native country, but once that challenge is past him the SBG Ireland man says that he wouldn't mind fighting a little further afield than the Irish capital.
Of course, fighting inside the 3 Arena on the banks of the River Liffey is an objective of every Irish person who has ever laced up a pair of gloves. Gallagher has two wins from two fights in Dublin under the Bellator banner and will seek a third on September 27 against Cal Ellenor in the Bellator 227 headliner. After that? He wouldn't mind a trip to Japan.
View this post on Instagram

Buzzing to get back in there doing what I love 🙏🏼🇮🇪
Kyoji Horiguchi, the ex-UFC flyweight and current member of the RIZIN bantamweight division, is the current holder of the Bellator 135-pound title after he won it in a cross-promotion fight opposite Darrion Caldwell. As such, Horiguchi is obliged to defend that championship once per year and Gallagher says he wants to be the man to do that — and it doesn't matter where.
"I've got no problems bouncing over to Japan to take his belt. No problem at all, I would love to go over there and have a fight," Gallagher said to the Evening Standard. " That would be a dream of mine.
"After I take out this guy [Ellenor], there is always a big New Year's show at RIZIN. I'm fresh, I'm planning on competing a lot. This is my career. If that opportunity were to come up… I'm not taking a break after this. This is my job."
Gallagher enjoys home advantage in his upcoming bout with England's Ellenor this month, however, and says he is aware how much the famed Dublin environment can have an impact on those who step into the cage in such a frenzied atmosphere.
"That kind of moment is probably too much for 99.9 percent of people in this world," he says. "It's a very different experience than anything else. It's a hostile, scary environment, walking into that. It's not hostile for me, these are my people, this is my country. I'm cosy."
Gallagher will look to extend his record to an impressive 10-1 on the night, while Ellenor enters the fight with an 8-2 record.
Comments
comments