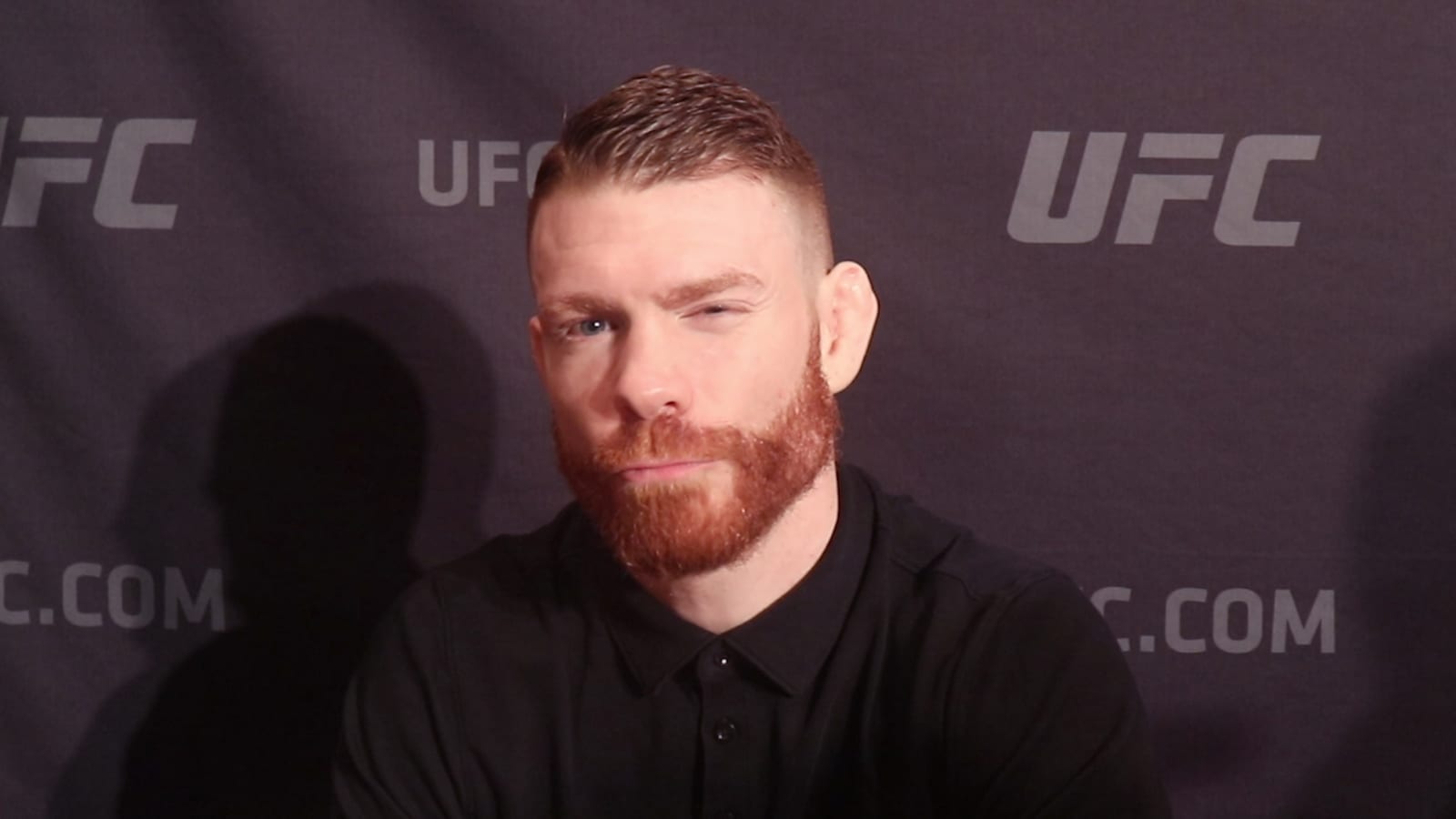 As has been noted on these pages on many occasions in the past, combat sports retirements are often a very temporary thing.
Following his recent, razor-close defeat to Dan Hooker in New Zealand last month a very emotional Felder announced to commentator Dan Hardy that this was likely that last time he would compete in the cage — punctuating his statement by removing his 4oz gloves and placing them in the middle of the cage.
His decision came following a crucial defeat in his career. A win against the surging Hooker would have made six 155-pound wins in succession and placed him on the doorstep of title contention, but the loss — and the move to the back of the queue that comes with it — seemed a bridge too far, for the Philly native at least.
However, despite a burgeoning commentary career of his own starting to blossom, Felder says that he might not be done just yet.
View this post on Instagram
"That moment almost seemed right, but nah, I think I've got a lot more left in me physically," Felder said to Ariel Helwani on Monday, via BJPenn.com. "I'm already recovering from one of the hardest battles of my life, and sh*t, it's addictive, man. That five rounds, that main event, I liked it. I liked being on the poster."
Felder, though, was keen to say that he will only entertain fights which excite him personally and doesn't want to be seen as a stepping stone for young fighters coming up the ranks.
"If something were to happen to any of these guys in the top five and they can't match up the way the UFC wants them to match up," Felder explained. "There's been some talk of Al Iaquinta wanting to fight me, and if you give me a five-rounder with him on a big Fight Night, or a rematch with Hooker, which is never going to happen, but obviously that's something I would take to get that one back.
"I'm not coming back for the last fight on the prelims, or even the second fight on a pay-per-view. And it's nothing against them," he concluded. "It's not saying that I deserve all of these extra things. It's just, to go through what I go through and put myself through in training, and then you see how I pushed myself in the fight, you can't deny that anymore."
Comments
comments