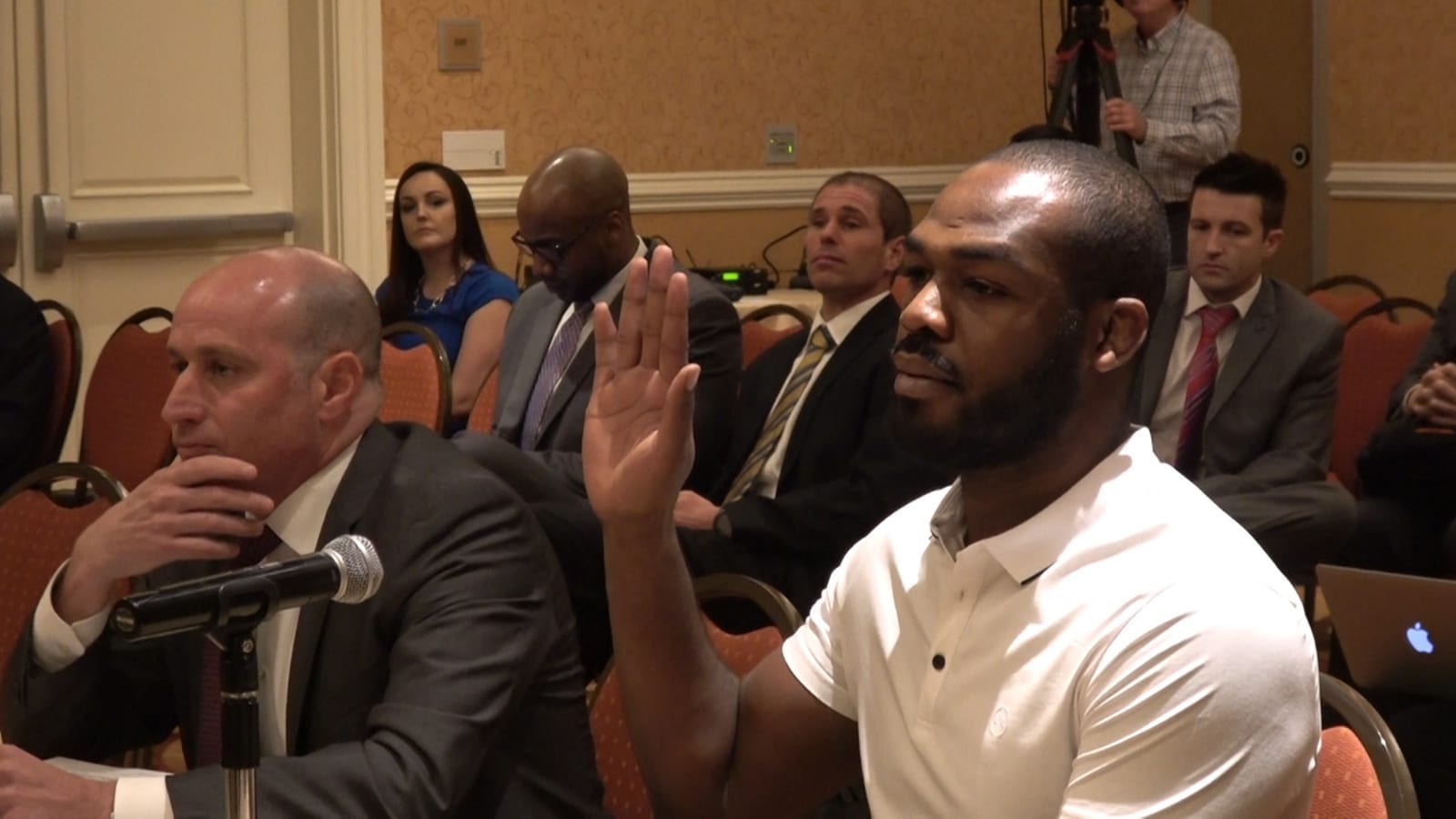 Jon Jones has been out of action since failing a drug test after a bout against Daniel Cormier but despite still being on the sidelines for that infraction, MMA analyst Brendan Schaub says that USADA have been unusually lenient on the former light heavyweight world champion.
Jones, who is rumoured to be returning to the cage late this year or early next, has been tested just once so far in 2018 and Schaub says that this is an anomaly for someone with a history of failing drug tests.
"Again, I tell you guys this all the time, if you think USADA's organization is the end-all-be-all and is the goody two-shoes of the world when it comes to drug testing, you're fooling yourself," Schaub declared. "A man who has been notoriously known for failing drug tests gets tested once?!" Schaub said on the Below The Belt podcast via MMA Fighting.
"I've always been skeptical of USADA. Always.
"Of course [Daniel Cormier]'s gonna pass the tests. Of course they have to test the athletes, of course they have to test certain guys, but does no one find it kind of sketchy that the guy who we know 100 percent is going to pass the test, gets tested more than the guy who is known for failing tests?! And I'm not even a conspiracy theory guy. But does no one think this is f**king strange? How crazy is that?
"Or how Holly Holm is tested all the time. They have to check boxes. We know for a fact, DC and Holly Holm are never gonna fail a test. So if you test them relentlessly, we can go on your site and go, ' F**k, look, they're doing their job.' But when you look at people who are skeptical, and they're not getting tested, do you not think anything's up here?"
Comments
comments