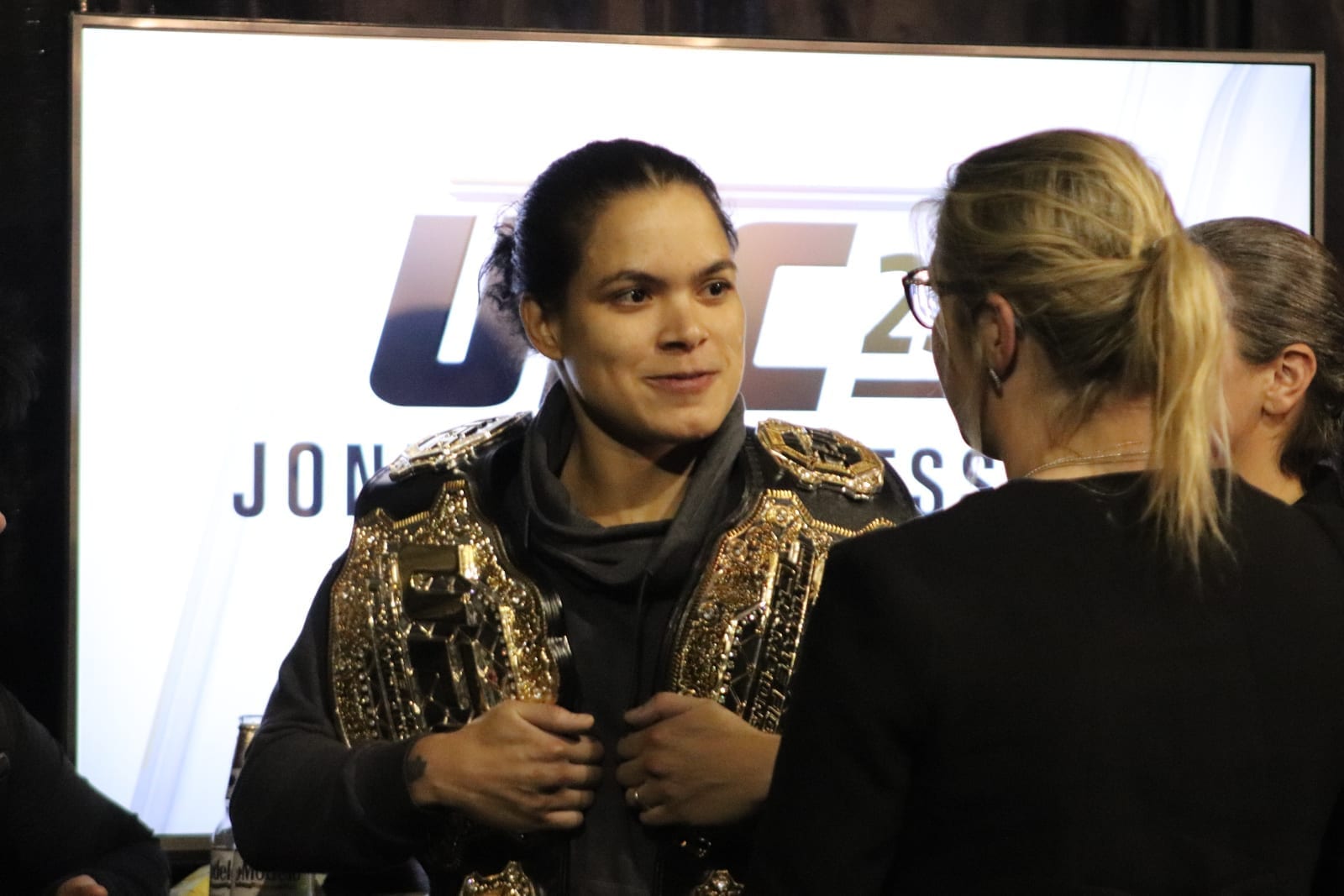 Several female fighters have aptly written themselves into UFC history, but none more so than Amanda Nunes.
The UFC's first and only 'champ champ' has surpassed the likes of Ronda Rousey, Holly Holm, Miesha Tate and Joanna Jedrzejczyk as being the organisation's most historically successful fighter. The Brazilian now boasts an 11-fight win streak across both featherweight and bantamweight, most recently defending her 145-pound title against Felicia Spencer at UFC 250.
However, even with challengers across two weight divisions attempting to put themselves in position for a title opportunity against her, Nunes says that she isn't quite sure what the future holds for her.
"Ah, I don't know, I've achieved everything I wanted," Nunes said to Brazilian television via MMA Fighting. "I'm well, I can go on with my life, maybe a [take] new step, maybe find new talents, help some girls there…maybe be a coach, too.
"I'm in a moment that I can retire, you know, and I'm in a moment that I can fight. I'm fine. There's nothing else to be done right now in the division. The Hall of Fame will come, for sure. My life going forward, if I do stop now, the UFC will give me every support I need to continue having my money and work."
Nunes leaving the UFC now wouldn't be the most opportune timing for the company. Former bantamweight champion Henry Cejudo recently announced his retirement from the sport following a win against Dominick Cruz, while Jon Jones stated on social media that he was 'relinquishing' his light heavyweight title in a pay dispute with the UFC which also seems to have affected Jorge Masvidal and others.
However, Nunes' potential retirement seems to be less to do with contractual issues and more a feeling that she has completed her body of work. She had indicated after UFC 250 that she wanted an extended break from the sport — which could make sense in establishing new contenders in the two divisions she dominates.
Comments
comments