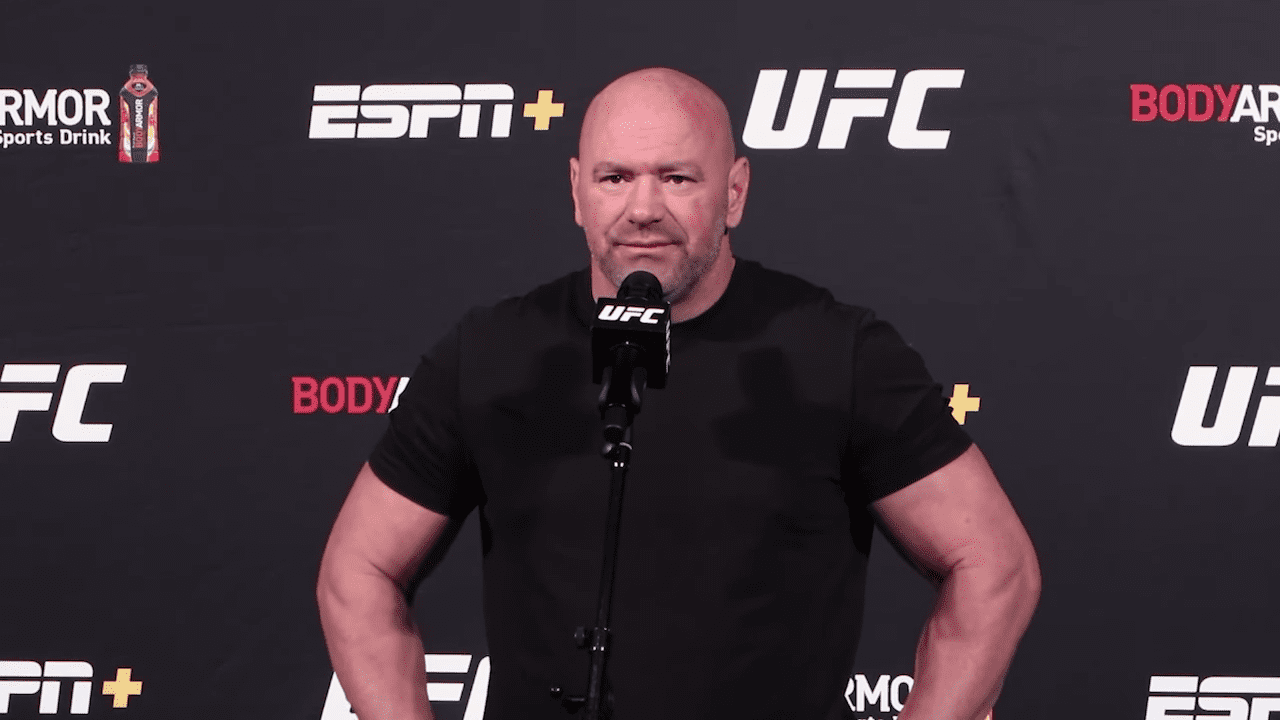 If Jorge Masvidal wants to fight, Dana White says, then all he has to do is call.
But failing that, the UFC president says he's far from surprised at how things have turned out with his welterweight star, telling media earlier today in Las Vegas he considered Masvidal very similar to the Diaz brothers.
"Masvidal is very much like the Diaz brothers. He beats to the sound of his own drum. When he wants to do something, he does it. It's not very surprising at all," White said.
Masvidal was supposed to meet Kamaru Usman for the welterweight championship next month, but negotiations between Masvidal and the UFC broke down to the point where Gilbert Burns stepped in to meet the champion instead.
As far as what's next for Masvidal? White says that's up to him.
"Listen, I'm putting on fights every weekend for the next 10 years," White said. "If you want to fight, call us. We'll offer you fights, and if you don't want to take them, you don't have to. It's always been that way.
"Everybody's acting like this is some new fucking drama that just popped up, and this has never happened before in the history of the sport. This happens all the time. Non-stop."
Comments
comments