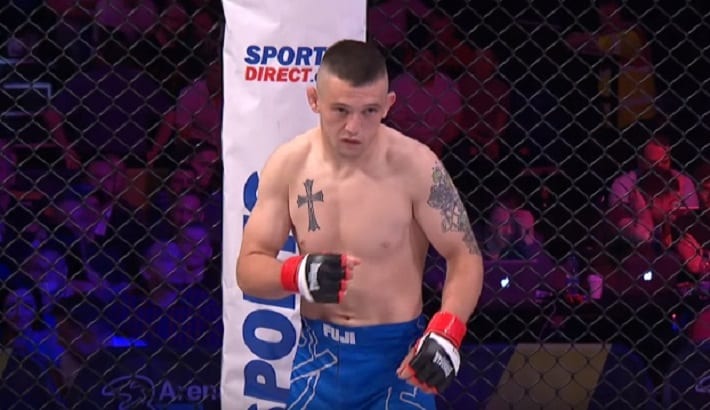 SBG Ireland stalwart Richie Smullen has quietly put together a run of seven wins against just one defeat over the course of the past five years — but ahead of a showdown with the unbeaten Timur Khizriev at Bellator 297 on Friday night, the Arklow man says it's now time to start working towards a world title.
Smullen, who is 4-1 overall in Bellator, will make a giant leap if he extends his winning sequence past the number eight-ranked Dagestani in Chicago. The combative Irishman has a long history, though, of taking on fighters from eastern Europe — with three of his most recent wins coming in Ukraine, with none of his opponent seeing the end of the second round.
"I can't wait," Smullen said of his latest test to assembled media ahead of his fight at the Wintrust Arena. "It's time that I climb the ranks now. I've got a ranked opponent, so it's time to beat this guy and go from there, beat the next guy."
Smullen traditionally employs a suffocating grappling style, though some suggest that this might be difficult to implement against a fighter who comes from Dagestan's assembly line of wrestling experts. He is confident, however, that his approach won't need to be tailored to adjust to Khizriev.
In fact, he says that his opponent is in for a surprise.
"I'll be taking him down," Smullen said. "I'm taking him down. I'm on top of him, teach him what real grappling is then. Him on his back, me on top elbowing his face in.
"Underdog or not, I'm hard to deal with. So I'm looking forward to it. I don't know why I'm the underdog. We have the same amount of fights. I fought high-level opponents, as well. So, that's just someone's opinion underdog or not. I don't give a f*ck about people's opinions."
Comments
comments