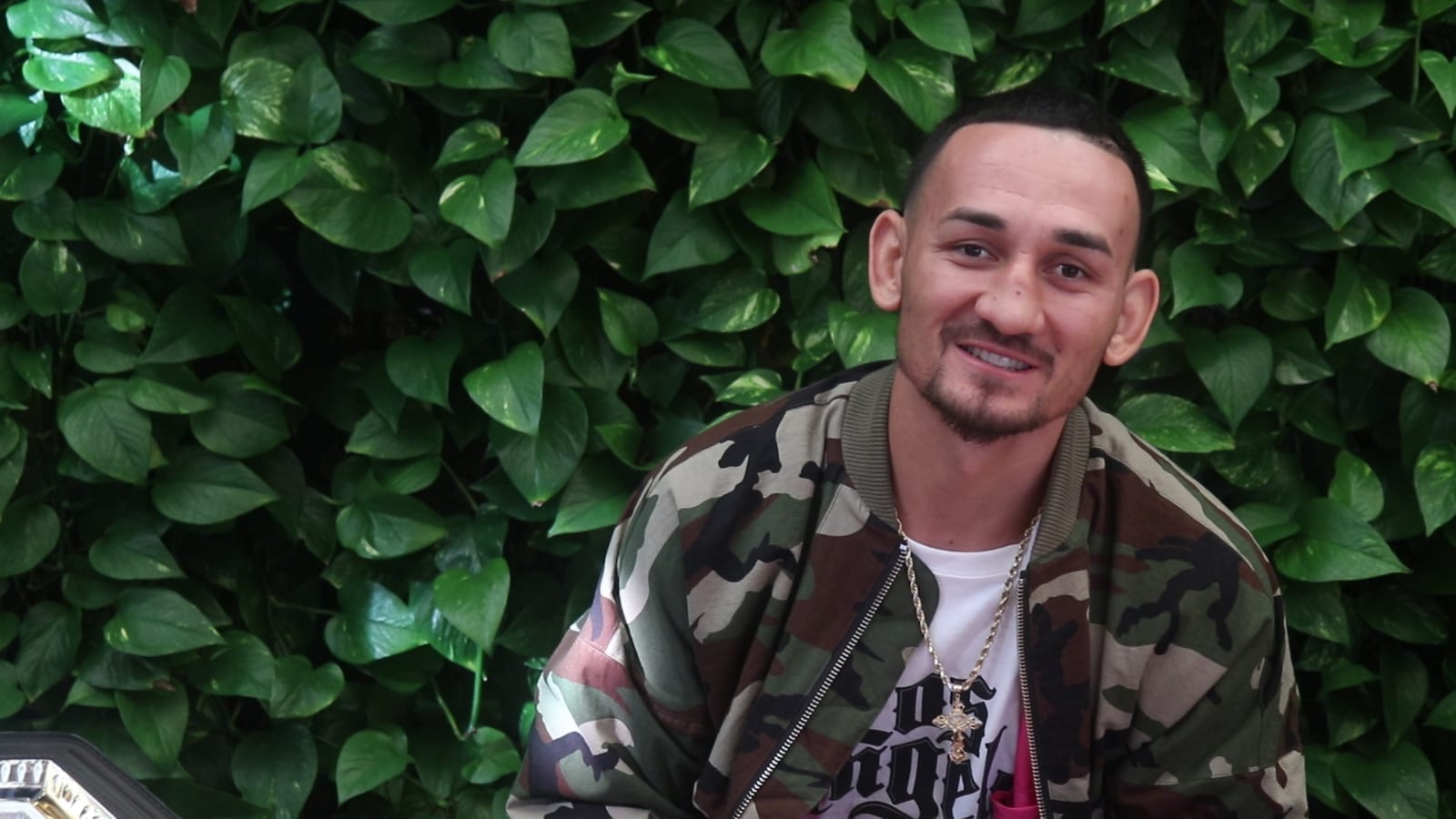 Max Holloway has seen it all at 145-pounds but the Hawaiian admits that there are challenges at lightweight which have caught his eye.
Holloway, the former featherweight champion, has come up short in no less than three fights with the man who took his belt, Alexander Volkanovski, and with Holloway arguably being the clear second-best fighter in the 145-pound fold, that leaves a matchmaking headache — particularly as Holloway keeps beating potential title contenders, like he did to Arnold Allen in his last fight in April.
Holloway's most recent fight at lightweight against Dustin Poirier in April 2019 saw him snap an extended winning streak but despite that setback, he says that he hasn't given up hope of becoming the latest member of the UFC's two-division-champ club.
"For sure, there's the other belts." Holloway said to Ariel Helwani on a recent episode of The MMA Hour, via MMA Fighting.
"But it's always better to go to a different division while you're holding a belt. That's just what it is. We'll see what happens. We'll see how July pans out, we'll see how my next fight pans out, and we'll see. Who knows? We saw that fun BMF belt, with Gaethje and Poirier. Me and Poirier fought two times and people keep harassing me about Gaethje anyway.
"At the end of the day, that would be fun at '55. I know there are a lot of fun fights for me at '55, maybe [Charles] Oliveira two, and of course I never got to finish the thing with Khabib [Nurmagomedov] but Islam [Makhachev] is there so that would be a great thing. … We'll see what happens.
"Like I said, we'll see the lay of the land. Never say never. I know people shouting out that BMF belt. That BMF belt would look real nice in my collection."
Comments
comments