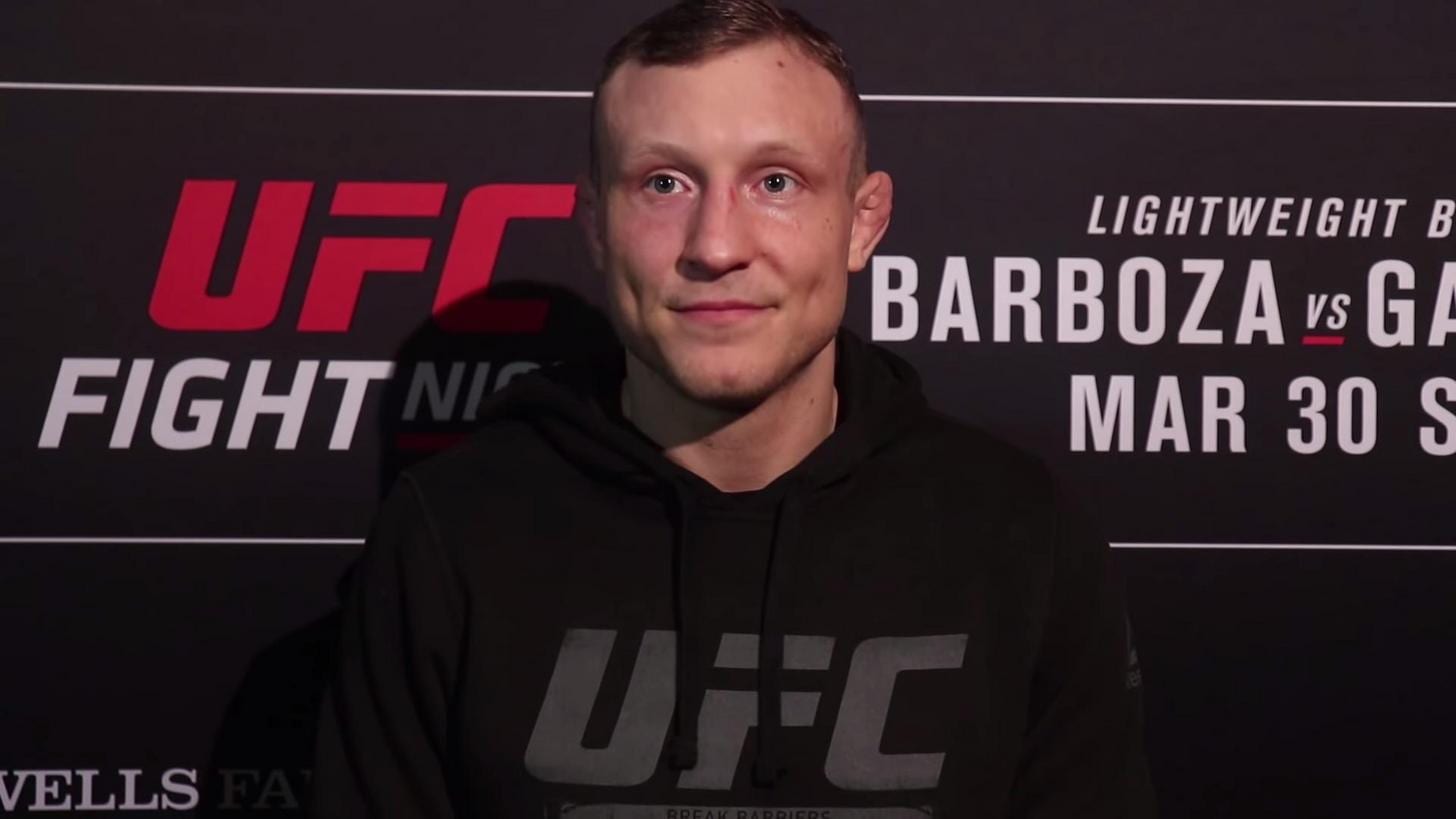 Sean Strickland has risen in recent months to becoming one of the more controversial characters in mixed martial arts — but Jack Hermansson says that this isn't necessarily doing the sport any favours.
Strickland and Hermansson will meet in this weekend's UFC main event in Las Vegas on the back of another unusual range of statements from the American speaking to the media this week in which he detailed his rivalry with Kevin Holland, which he says began when he told Holland that he could sexually assault him in prison if he wanted to.
This also comes after Hermansson previously said that he would relish the chance to kill another fighter in the cage, while also detailing his neo Nazi upbringing, something he says that he is ashamed of nowadays.
But as far as Hermansson is concerned, these types of statements serve no purpose other than to set the sport back.
"Our sport has always been controversial in the sense of that we actually are fighting with as few rules as we can have and still be safe," he said to MMA Fighting. "n Norway where I live, MMA is still illegal, which means that we can't be fighting on our home turf and we are fighting for it to be legal.
"When people in this sport are saying those kinds of things, it's not actually helping our cause. I definitely could wish that people were a little bit more careful with that kind of stuff. As long as I represent the sport in a good way, hopefully it will be fine.
"It doesn't play in our favor," Hermansson added. "We just have to keep reminding people that most people are not like Sean. Hopefully, it's just a thing that he puts into his character. Let's hope so."
But Hermansson also says that these types of comments aren't a distraction and that a fighter of his experience shouldn't be sidetracked by what an opponent says in the media.
"What can you say?" Hermansson explained. "You can shake your head and laugh about it but I haven't felt any agony towards me or anything. I anticipate that he's going to be crazy, maybe say some crazy things. But he's not necessarily disrespectful, he's just saying crazy stuff. It isn't necessarily trash talk.
"I'm ready for whatever, and I wouldn't be surprised if he has some controversial lines during the build up to the fight."
Comments
comments