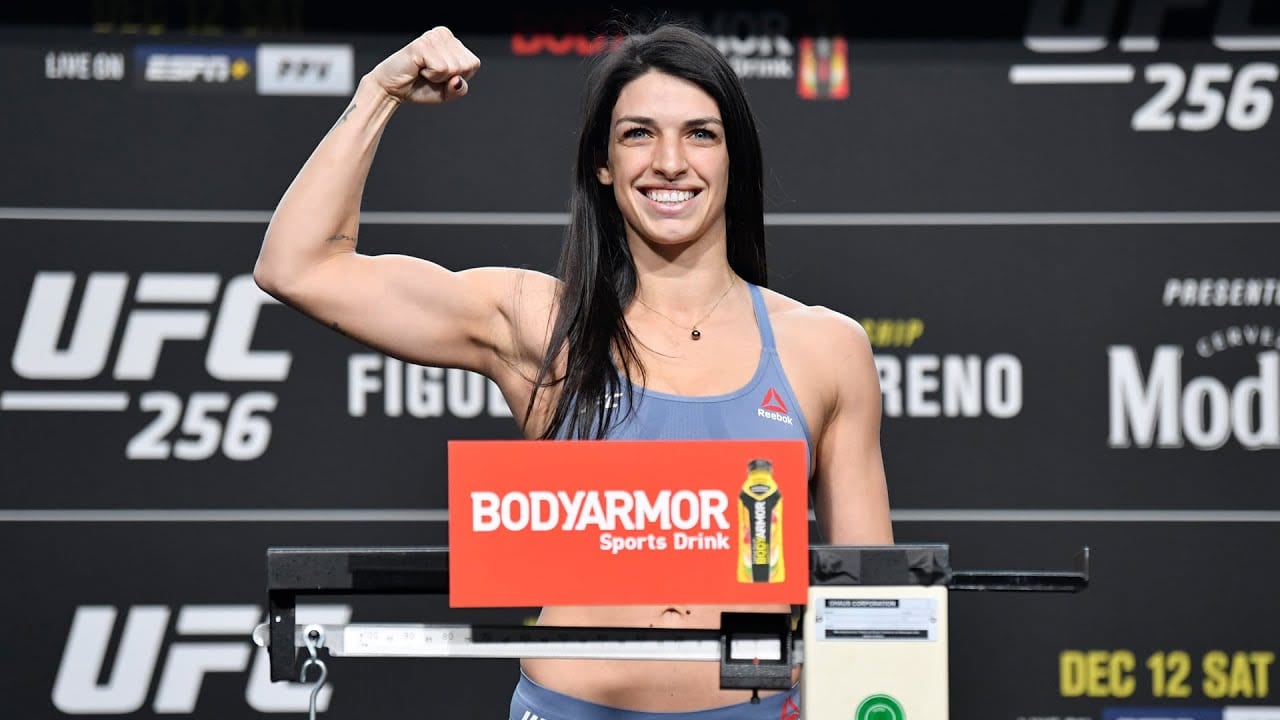 These things sometimes don't go as planned.
Mackenzie Dern's pursuit of UFC gold will have to take the scenic route for now at least after she dropped a majority decision to China's Yan Xiaonan in the main event of the UFC's (closed to the media) event in their Apex Facility in Las Vegas on Saturday night.
Dern, who is arguably the best female submission grappler on the roster, dominated the fight early but allowed Yan back into the fight in the later round as she struggled to keep up with her on the feet, and reflecting afterwards on the defeat Dern said that she was disappointed to have had several opportunities in which she says she could have sunk in a submission in what was ultimately a losing performance.
"I didn't do what I came to do," Dern said on the UFC's post-fight show, as noted by MMA Fighting. "My goal was if I got it to the ground, I should be finishing it. I have the best jiu-jitsu, I believe, in the women's division, so I had lots of opportunities to finish and she was just the better fighter than me. I just feel I've been getting so [much] better and it's hard to not be able to show it in the fight.
"I have so much to grow and it's all part of the journey and I just thank Dana, the UFC, my team, the Zuckerberg family for being here and making this such a great event. I'm sorry if I made anyone sad with my performance. So many people believed in me and I believed in myself, but it's part of the game."
Dern added that her opponent's toughness meant that any submission she applied would have to be a 'checkmate' move for it to be successful, and credited the Chinese fighter for keeping her head when it appeared she was in danger.
"I knew that I was going to have to break her arm or put her to sleep," Dern said. "She's tough. That's what I was saying the whole time coming in here — she's a tough girl. I knew she wasn't going to tap easily and then standing, she hits hard.
"The first couple punches … I was like, 'This is going to be a dog fight.' I knew it was going to be a dog fight but I really, really thought I was going to submit her. I was surprised with her defence. I don't feel like her defence was the best defence, but I think that she's tough so she's hanging in there.
"That's what I saw from Tecia, that's what I saw from Marina, that's what it is. The best of the best, they're not going to tap from anything. I just need to keep working on my game, get my jiu-jitsu on point, be aggressive 100 percent of the time and get my striking better."
Comments
comments