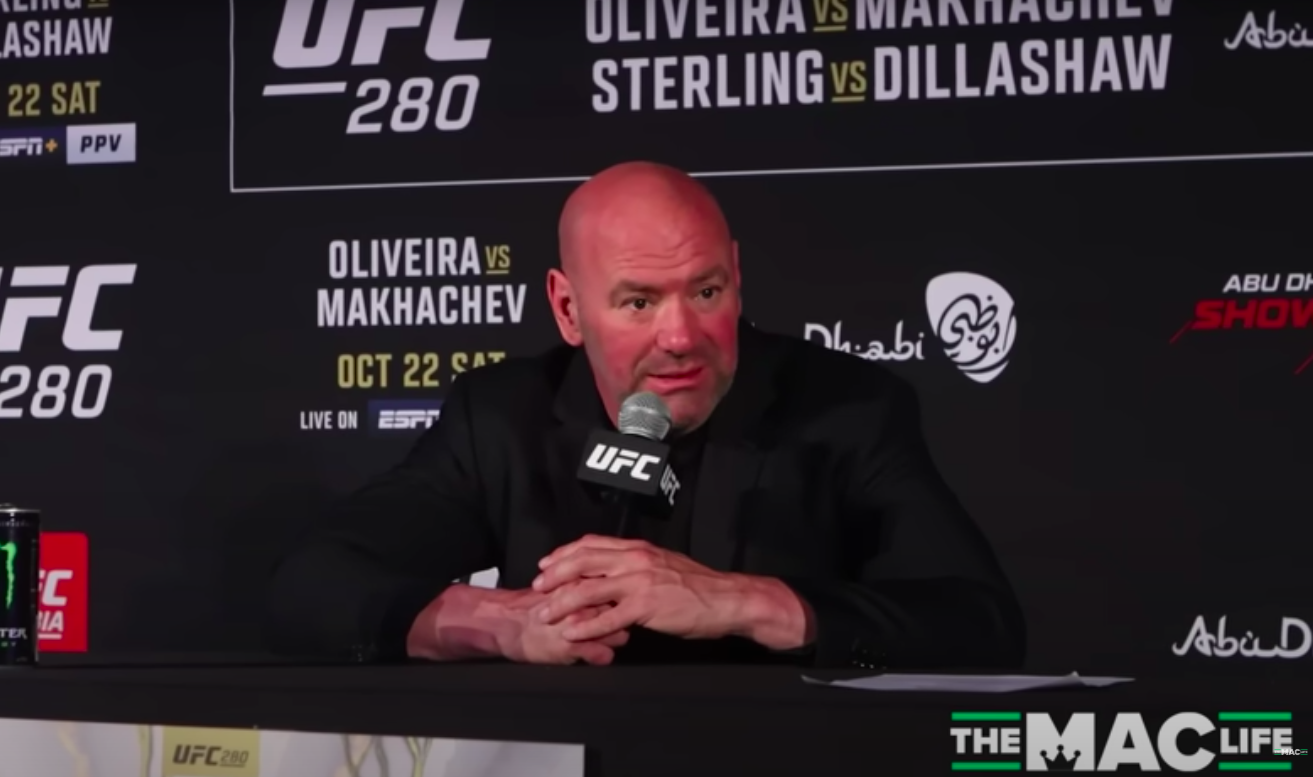 TJ Dillashaw's goal of being a three-time UFC champion looks increasingly unlikely following the events of Saturday evening's UFC 280.
The former bantamweight king, who has been embroiled in controversy for much of his career, has again landed in a spot of bother after admitting following his one-sided loss at the hands of Aljamain Sterling in Abu Dhabi that he was suffering from a debilitating shoulder injury which had been hampering his training in the six months leading up to the 135-pound title showdown.
Dillashaw's shoulder popped from its socket in the opening seconds of the fight as attempted to fend off a Sterling takedown attempt, essentially rendering him a one-armed fighter against arguably the division's best submission expert, with an inevitable finish coming prior to the end of the second round.
Speaking to Daniel Cormier immediately afterwards, Dillashaw apologised to to the division for holding it up but there will be questions as to how his injury was not noticed in pre-fight medical tests and if Dillashaw should have stepped aside to allow a title bout another bantamweight, such as either Sean O'Malley or Petr Yan who competed in the fight prior to his.
"It popped out right away. I've got to apologise to the weight class," Dillashaw told Cormier. "I kinda held it up. I completely blew my shoulder out at the end of April, as soon as I started getting ready for this, and probably dislocated a good 20 times during training camp.
"This is by far the toughest training camp I've been through because of that, emotionally. That's why I was talking some sh*t about his standup, because I didn't want him to wrestle. I knew that was the case. I told the ref in the back before we came out that most likely my shoulder was going to pop out — if it does, I'll get it back in — please do not stop it. Unfortunately, in that second round, I couldn't push off my shoulder. So hat's off to Aljamain for doing what he does, and great win."
But in his own post-fight comments, Dana White suggested that there may well be ramifications for Dillashaw.
"I had no idea, so that's a problem," he said. "How could the athletic commission know if he doesn't tell us? You've got to tell us. He looked good. It's not like he came in out of shape, or looked like he was injured, but yeah, that's something he should have told us."
Comments
comments