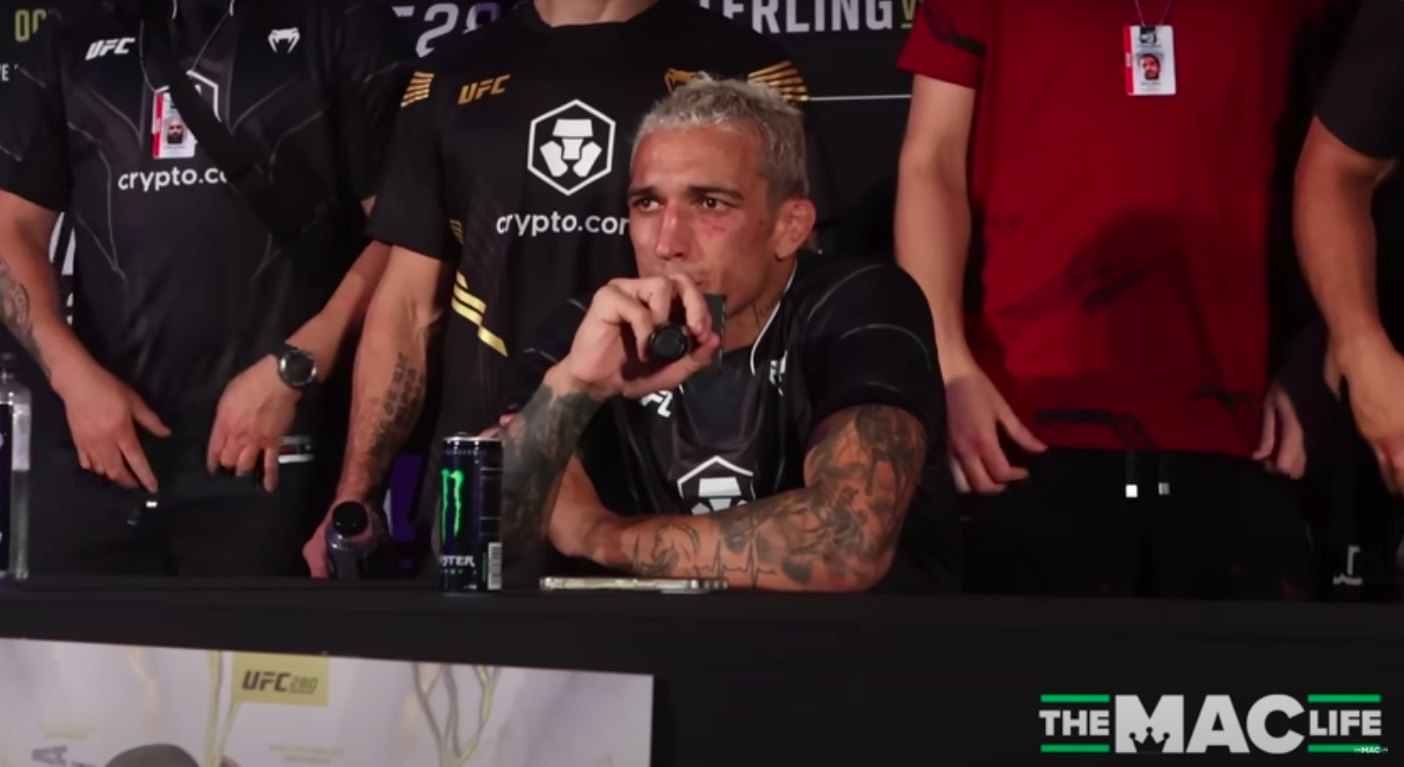 Charles Oliveira has been here before but it's fair to say this one hurts a little more than the others.
The Brazilian snapped his 11-fight win sequence on Saturday evening in Abu Dhabi, succumbing to a second round submission defeat to the newly-crowned UFC lightweight champion Islam Makhachev — but Oliveira is taking the loss on the chin and has vowed to once again return to the summit of the UFC's 155-pound division before long.
"Hey everyone from Brazil and the rest of the world, everyone that supported me and cheered me on," Oliveira said after translation in a video posted to social media. "I just wanted to pass by here to send out a message and simply apologise. I believe that everything I did in training was done right, including the weight cut, but yesterday I wasn't able to find myself in the fight.
"Yesterday, Islam was better than I was in terms of timing and did an overall better fight, coming out as champion. I haven't even slept yet because naturally I've been reflecting on everything that happened. Thank you, thank you so much to all the people that have sent me both positive and negative messages. The criticism is all part of this crazy sport. I'll go home now and I'll dedicate myself, train and conquer once again. So thank you again to everyone that texted me."
The defeat was the first time since a 2017 bout with Paul Felder that Oliveira hasn't awoken on Sunday as a victor in a high profile mixed martial arts contest, but he added in his post-fight comments in Abu Dhabi that the Felder loss ultimately made him a better fighter — and this is a route that 'Do Bronx' says he plans on taking once more.
"Eleven fights ago I lost, and I went back to the gym the same day because I said 'I'm going to go and get this done," he said. "And together, for all those people that love me and root for me and support me, they're always behind me, we're going to train and we're going to be together on this, and we're going to turn this around. And this belt's going to be mine again."
Comments
comments