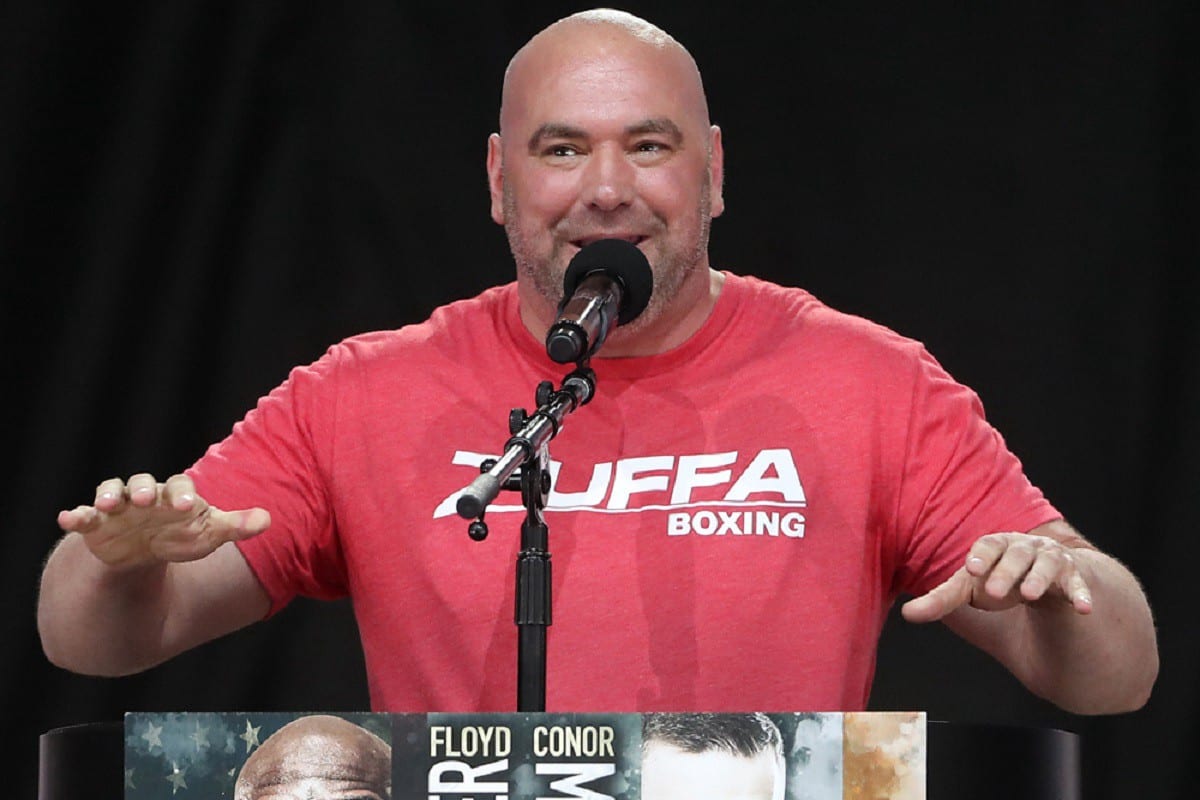 RIP Zuffa Boxing, 2019 – 2022. 
After previously talking up a move into the world of boxing promotion, Dana White has admitted defeat in entering what he has called a 'broken business'. White, the man who revolutionised mixed martial arts promotion when he took the reins at the nearly two decades ago, had intentions on doing something similar in boxing, pledging to turn what he saw as an unfair system into a "pay system that benefits everybody".
Over time, though, White's interest cooled. He hasn't gone on the record as to what exactly put him off pursuing his goals in boxing promotion but frequently referred to unforeseen road blocks he encountered throughout the planning stage — but he elaborated on his feelings on the subject on The Block Party podcast.
"Every time I try to think about doing something with boxing, I go, 'Why would I want to do this to myself? Why would I even want to dive into this nightmare?'" said White.
"That's why I haven't really done anything. It's a broken business that is an absolute nightmare to try to fix."
White has come under fire in recent times due to a perceived pay disparity between boxing and mixed martial arts, even saying recently that he feels that boxing's top stars are "overpaid" — but it is only speculation at this point that this might have been a key factor in his plans crumbling.
So with those comments, it seems that White's co-promotion of the Conor McGregor vs. Floyd Mayweather boxing match from 2017 could well be his one and only foray into the world of boxing promtion.
Comments
comments