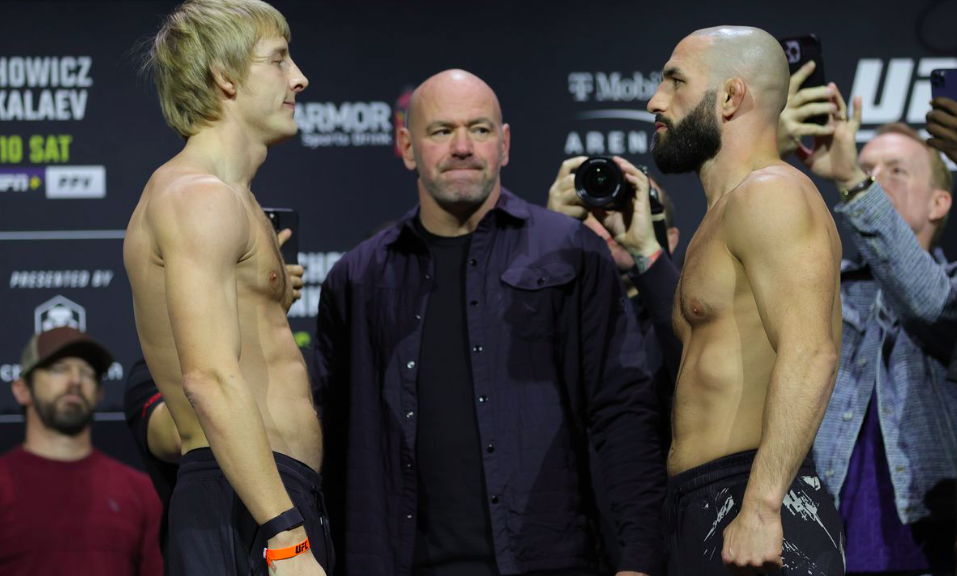 Paddy Pimblett appeared to have softened his stance on how his most recent fight in the UFC cage went down.
In December, Pimblett was given the judges' nod after three rounds with American fighter Jared Gordon — but this decision was met with howls of derision online, with many observers, analysts, fans and fighters suggesting that the fight's true winner should have been Gordon after he appeared to out-strike Pimblett throughout the contest, as well as amassing around six minutes of total ground control time.
Pimblett, though, initially rejected these claims saying that he was the clear-cut winner of the fight — but on reflection, he says that the contest was a whole lot closer than he initially thought it was.
"I [initially] thought I won two rounds to one, and I watched the fight back, and I thought I won two rounds to one. I'll be honest, it was a lot closer than I thought it was," Pimblett said in an interview with Bleacher Report, as noted by MMA Fighting. "I never dominated, but I think the only clear round in the whole fight is the second, and that's for me. The third round, he just holds me. He doesn't really do nothing."
Pimblett's initial stance on the fight's result was rejected by several figures within the sport, including Gordon (obviously) but also the likes of Joe Rogan and Nate Diaz. The media scorecards almost unanimously plucked for Gordon, too, as did a high percentage of fans on scoring aggregator websites.
Pimblett this week called for a rematch with Gordon to take place later this year, provided that the American lightweight wins his upcoming bout with UFC veteran Bobby Green next month. He undertook surgery this week to repair damage to his ankle sustained in the fight, and it remains unclear how long he will be out of action for — though he has stated he expects to fight in advance of the end of 2023.
Comments
comments