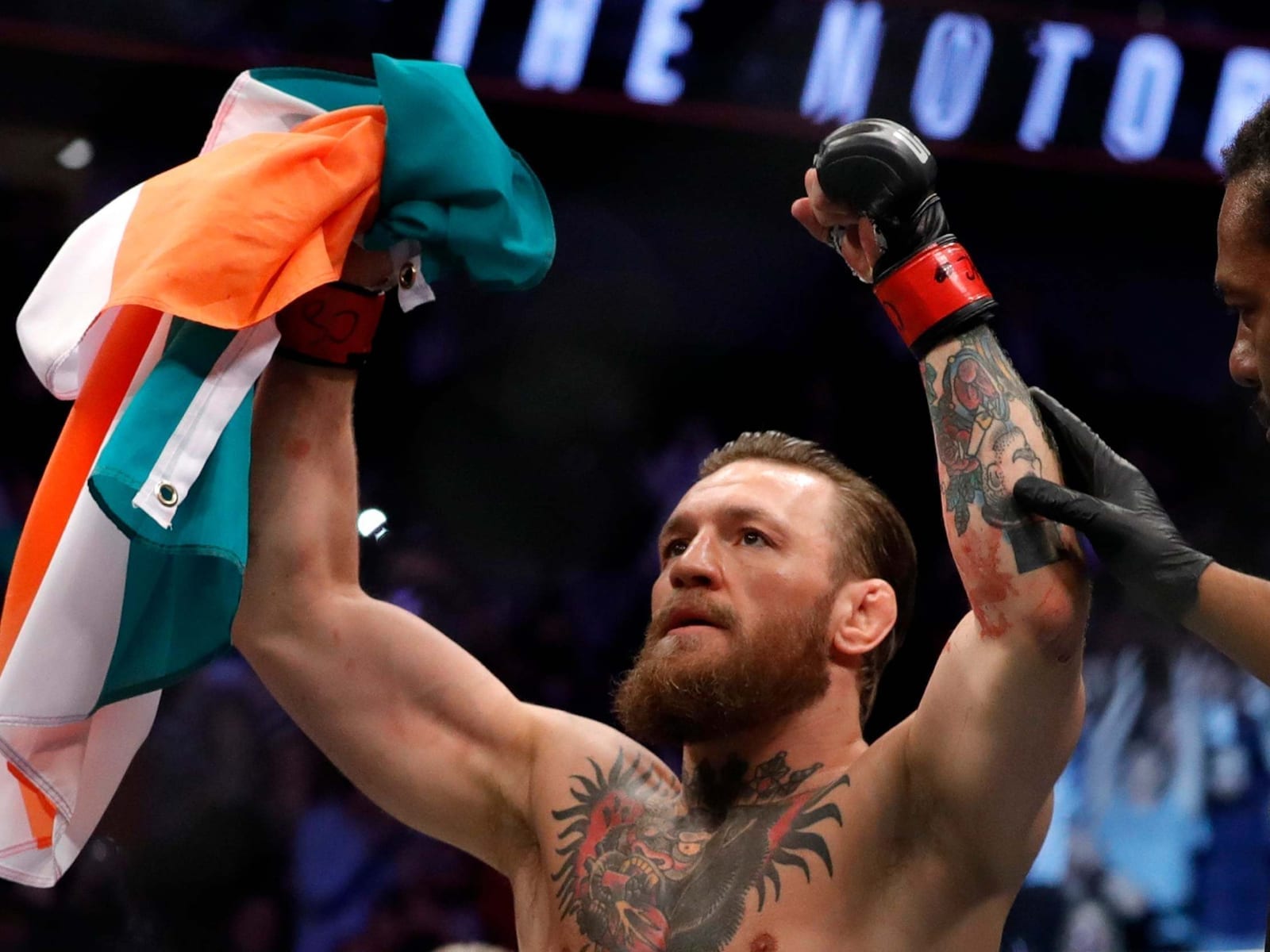 There's a long line of potential opponents for Conor McGregor across several different weight divisions in mixed martial arts — and apparently in boxing too.
Former boxing world champion Carl Froch, 45, has been close to a decade out of the ring since his retirement in May 2014 following his second successive win against George Groves in what was (at the time, anyway) a fight which captured the attention of the British prizefighting public.
But after apparently rediscovering his itch for professional competition, Froch has said on his podcast that he would be more than up for a fight with Conor McGregor — and in the cage, rather than the boxing ring.
"Jake Paul, I'd only need one arm for Jake Paul. Conor McGregor might give me a few small problems, but he's too small. I wouldn't train much for either of them," Froch said. "If I'm fighting Conor McGregor in the cage, I'd train harder, because I'd fight Conor McGregor in the cage. I could be getting myself in trouble here or into a position I can't wiggle out of, but I think I'd take him on in the cage. Is that ridiculous?"
😂 @EddieHearn, get this signed up lad. https://t.co/j8g4csi1tb

— Conor McGregor (@TheNotoriousMMA) March 29, 2023
McGregor last year suggested online that he would "grab his head and twist it right off" if the pair were ever to tangle in the cage, and again noted Froch's apparent desire to challenge him with a tweet addressed to Eddie Hearn, saying: "Get this signed up lad" along with a laughing emoji.
Regardless of Froch's posturing, McGregor is currently in preparation for a fight with TUF rival Michael Chandler at a date yet to be announced later this year — after that, who knows?
Comments
comments