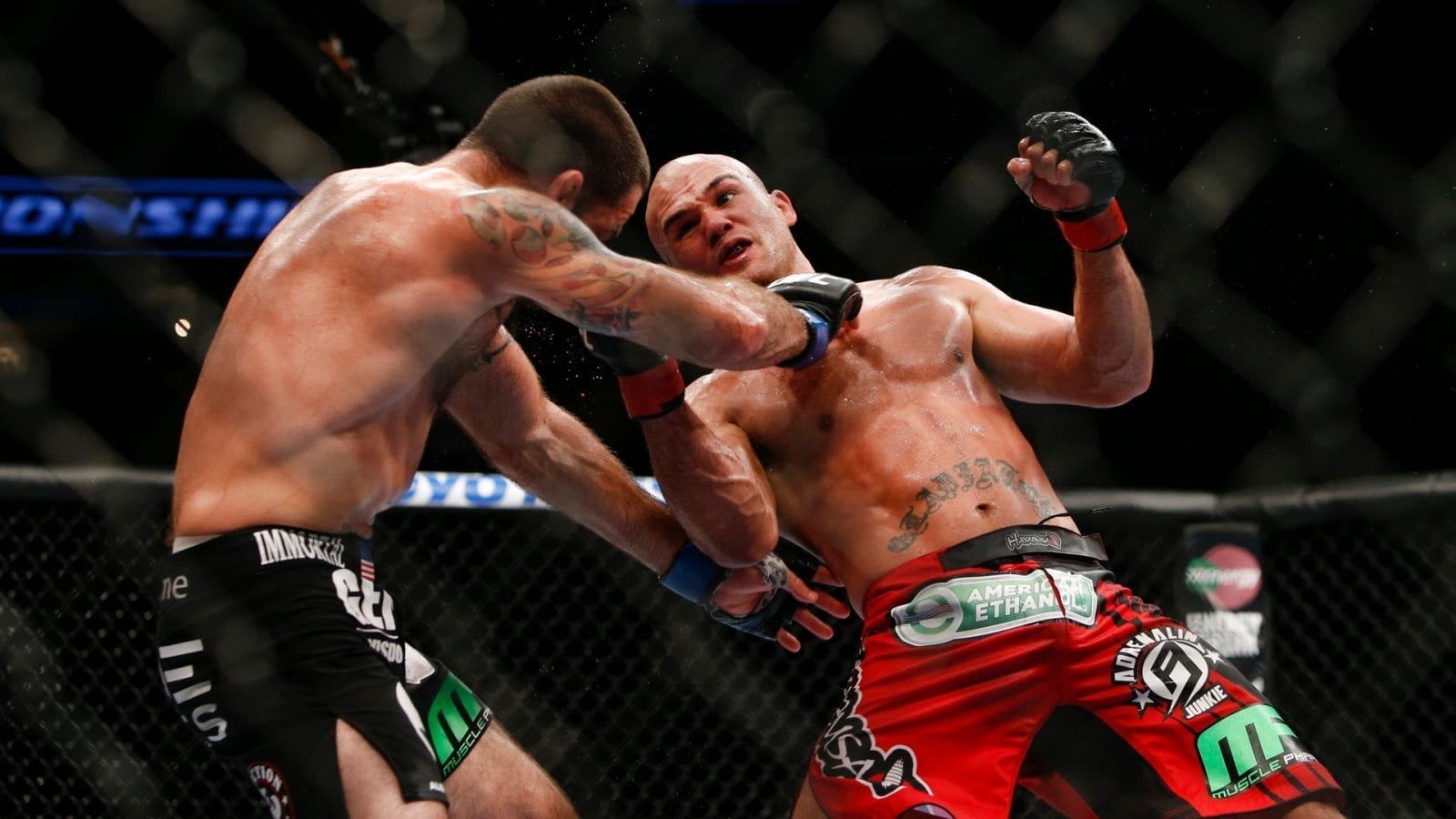 Robbie Lawler isn't allowing any distractions in his camp days out from his rematch with Nick Diaz.
Some 17 years after they first met in the cage, veterans Lawler and Diaz are poised to do battle once again this weekend in a rematch which has more than captured fight fans' excitement as they prepare to witness Diaz's first Octagon assignment in more than six year.
There have been some last-minute amendments to the script, however, after it was revealed that the bout will now take place at middleweight rather than the previously scheduled 170-pounds — but as far as Lawler is concerned, it is business as usual.
"I mean I'm ready to go," Lawler told the media, including The Mac Life, at the UFC 266 media day. "That's all that matters. Camp went well and controlling the things I can control."
As for the weight class switch, Lawler says that he left that in the hands of his management team and that he doesn't see it as being a significant factor ahead of the fight.
"Yeah we had a short conversation," Lawler said, referring to Dana White. "It is what it is. I'm ready to fight. We're moving forward. I let Dave [Martin] do those kinds of things. He consults me and figures it out. I don't get into the nuts and bolts of that stuff. I know that's an interesting part of this sport but I don't really discuss those things.
"I'm just trying to stay calm," Lawler said. "There's no sense in getting all riled up and excited this happened, this is whatever. Just staying relaxed. Camp went well so that's pretty much what it comes down to. I'm falling back on the work I put in. The work I put in went great. My training partner Jason Jackson got me tip top and ready to go. I'm sharp right now. I'm freaking strong. My coaches did a great job. That's what I'm falling back on and why I'm not too worried about it. Life is good."
As for the other man in the cage, Lawler says that he is aware of the challenge he faces in Las Vegas.
"He comes to fight," Lawler said of Diaz. "He's going through whatever he's going through. It is what it is kind of thing. Just show up and fight and that's kind of the approach I'm taking. Just whatever."
Comments
comments