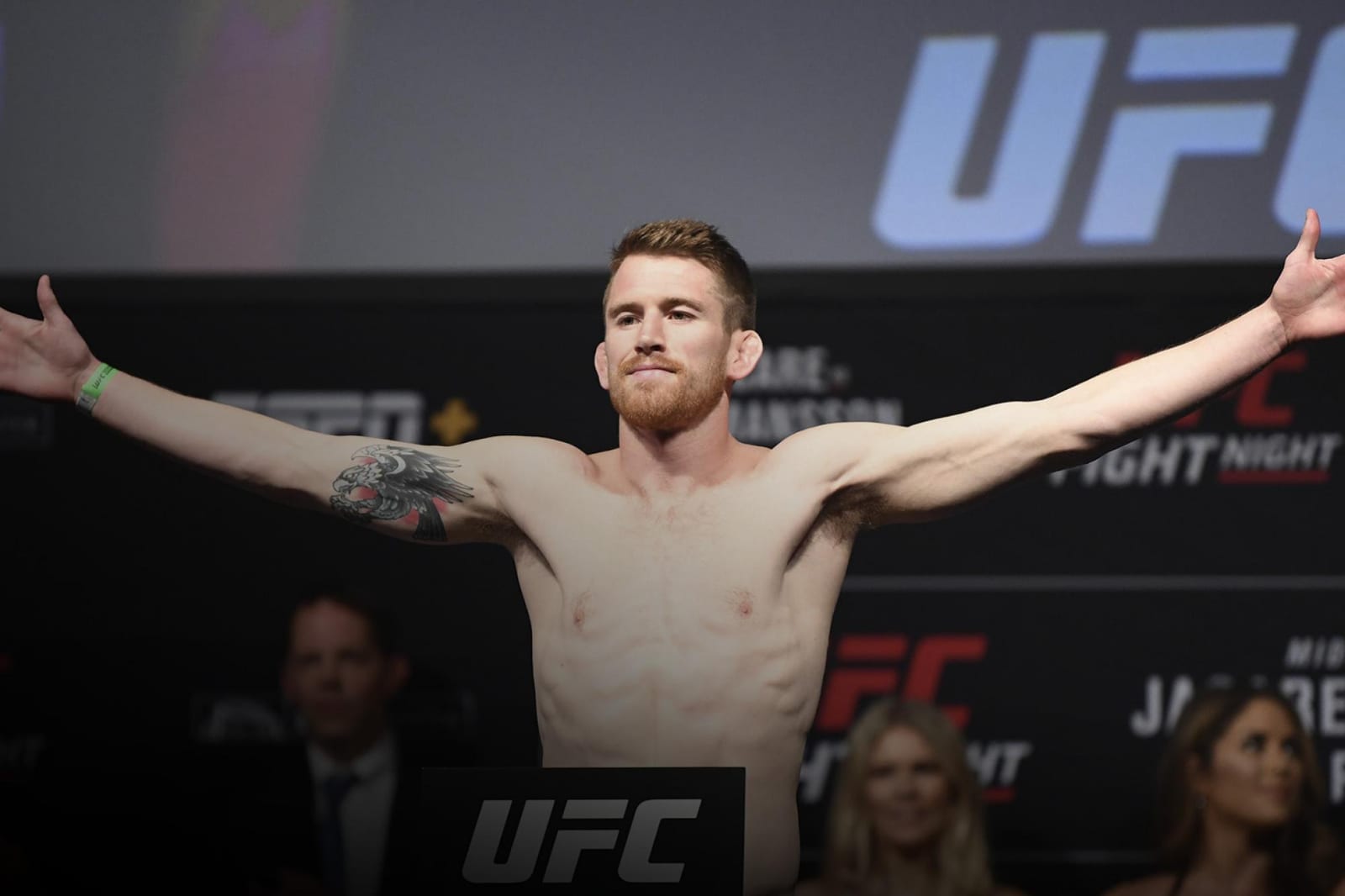 There are more than a few ways in which a fighter can gain a competitive advantage in mixed martial arts, and T.J. Dillashaw has at one point or another been linked to many of them.
Dillashaw, who returns from a two-year suspension this weekend for taking the banned substance EPO, will face the top-ranked Cory Sandhagen inside the UFC Apex late on Saturday in a fight between two athletes who formerly spent time training alongside one another.
However, reports emerged recently which suggested that Dillashaw had sent a 'spy' into Sandhagen's training camp as he prepared for the bout against the returning Dillashaw — and regardless of whether the allegations are true or nor, Sandhagen says that he doesn't particularly care.
"Honestly, I don't know too much just because it would be a lot of speculating on my part to be honest," Sandhagen said via MMA Fighting. "I think a couple of guys that came out to train at Duane [Ludwig's] gym, just came out and I don't think Duane has a ton of sparring sessions maybe. Sometimes Duane will send some of his guys down to the team to train with us, which is in any other scenario 100 percent OK thing to do.
View this post on Instagram
"But just in this scenario, we just found out they were from Duane's and then maybe one of them made some like weird post on social media is what one of my teammates was telling me that was like just alluding to the idea that he was there watching me instead of training, which like I said I just all kinds of speculation. I don't spend a lot of energy speculating on things."
But while Sandhagen says that this isn't a path he would go down personally, he doesn't object to Dillashaw doing it if indeed the rumours are true.
"To be honest with you, it honestly wouldn't even bother me really," Sandhagen said. "It's like good on you for doing everything you can to win, even if it is kind of borderline unethical in some people's terms. But this is the art of war and fighting is real. You want to do every single thing you can so that you don't get beat up and so that you can beat up the other person. I don't hate on guys for having that in them.
"Having a borderline unethical willingness to win is something that I can understand. It's not something that I would condone but I understand the level of things we're doing things at and how dangerous this sport is. It's something that I can understand. So I don't really get too angry about those types of things."
Comments
comments