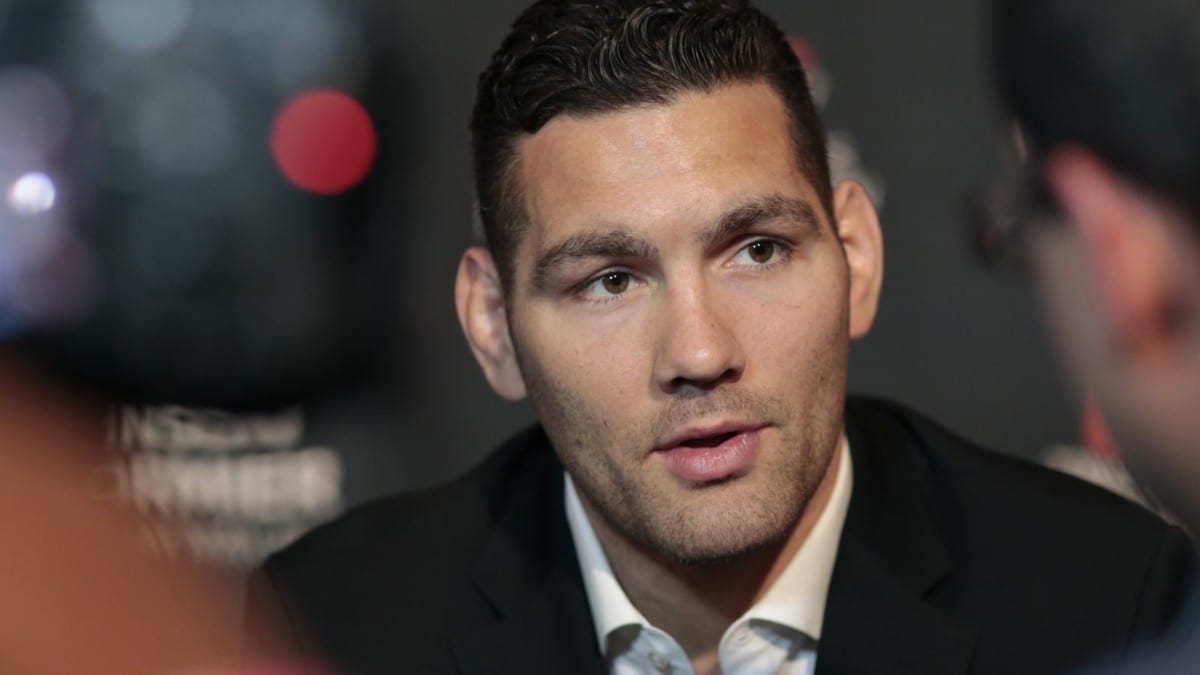 Former UFC middleweight champion Chris Weidman has been in his fair share of fights over the years but even he was taken aback by the rigours of his recent diagnosis with Covid-19.
Weidman was scheduled to fight Uriah Hall on next week's UFC 258 card but was forced to withdraw following his diagnosis which, as he told the Submission Radio podcast (via MMA Fighting), seems to have affected him quite severely.
"First couple of days definitely sucked pretty bad," Weidman said. "For about three days I had a fever, body aches, bad headache, and it just kind of sucked. And then after that, I just kind of felt tired. I would get these headaches randomly. Yeah, so I had to take about two weeks off training, and now I feel good and getting back in shape. But I guess taking two weeks off my proper training, even if I came back with no lingering effects, it's just not the best timing for the fight.
"So, I didn't expect to get my fight pushed back until April, I expected maybe a couple of weeks. But hopefully it's a huge pay-per-view and a big opportunity, a big platform to be able to showcase my skills and make a big statement."
However, one positive — if it can be described as that — is that Weidman says that the illness will help with his weight cut for when the rescheduled fight with Hall takes place.
"I also lost 12-pounds," Weidman detailed. "I was eating soups and stuff. My appetite wasn't that great and I ended up losing 12 pounds throughout the process. Which, I was like, wow, my weight cut is not gonna be as bad, I really got my weight low."
View this post on Instagram
While not yet confirmed, it is expected that Weidman and Hall will meet at UFC 261 on April 24 and while he says that the delay was initially longer than he might have liked, he says it is worth being cautious after his recovery from the virus.
"[I was diagnosed] a couple of weeks ago. I tried, I thought I was gonna be able to fight, and then it really wasn't an option," Weidman said. "I'm good now, but it definitely took a little bit of an effect on me. There's just so many question marks. Like, lingering effects. I went on antibiotics and I took the Medrol Pak. I wanted to make sure I didn't have any long-term lung issues. That was one of the scariest that I've heard a couple of times. And what I was being told by doctors is, do not work out while you have it. Even if you start feeling good, because your body's still fighting it. I was told that that's kind of why people are getting these lingering effects, because they're pushing a little bit too early.
"I know a few people now, even some of the athletes who are still coughing and still having lung issues after a year ago. Some guys who I know had it a year ago – well, one person I know had it last January – who still has lung issues. Very young and athletic and healthy person, but just kept training through it, and now still has some lung issues. And I know another person who's coughing and stuff and had it a couple of months ago, another athlete. So, I feel good and I don't feel like I have lingering effects because I really rested and made sure to do the right things."
Comments
comments