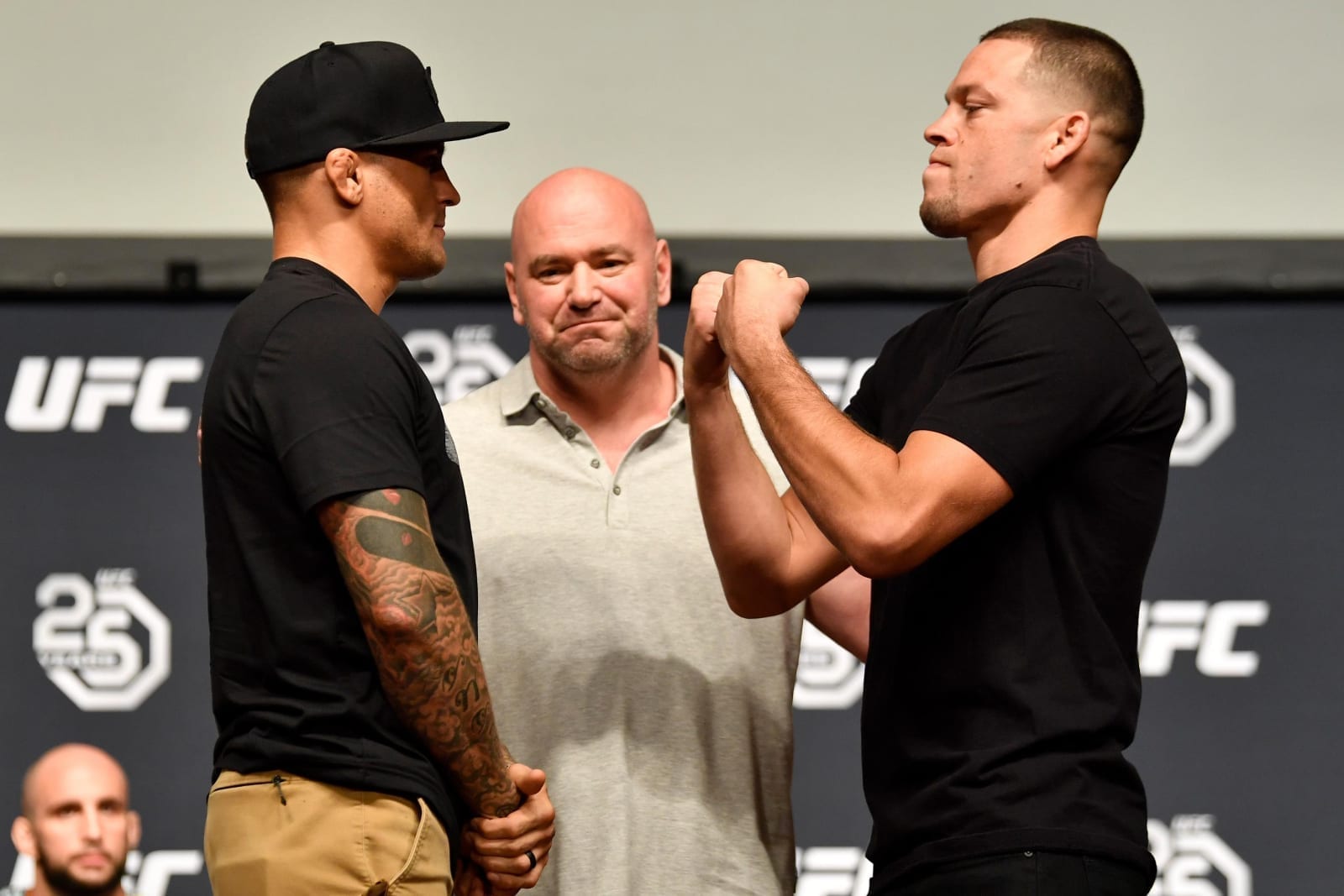 Nate Diaz has labelled himself a 170-pound fighter as talk of him returning to action continues to swirl.
Diaz, who has been out of the ring since a loss to Jorge Masvidal in 2019, was linked to a contest at lightweight after UFC president Dana White told TheMacLife they were looking into competitions for Diaz at his original fighting weight. Diaz last competed at 155-pounds in 2015.
"We're working on a Nate Diaz fight right now (at) lightweight and it is not Tony, but if we get it done, I think you're gonna like it. It would put him in a really good position if he won the fight and the guy who he could potentially be fighting, I think it's a great fight for him too," White said last month.
Now, Diaz appears to have disregarded White's comments, and has confirmed he'll only be competing at welterweight in future, taking to his social media to post: "NDA soldier 170 lbs. Come get you some of the real."
NDA soldier 170 lbs
Come get you some of the real 👊🏼 pic.twitter.com/d97Qqunr0I

— Nathan Diaz (@NateDiaz209) February 2, 2021
Not that Nate is just looking for any contest at 170-pounds. In fact, it seems the Stockton star has his eyes set on Dustin Poirier, who's coming off the biggest win of his career at UFC 257. Shortly after his weight tweet, Diaz posted a video of Poirier recuperating from surgery and saying, 'Fuck you, Nate', labelling them "fighting words."
These are fighting words tho
So fuck a weight class 👊🏼 pic.twitter.com/o1H61zQIy6

— Nathan Diaz (@NateDiaz209) February 2, 2021
–
Comments
comments