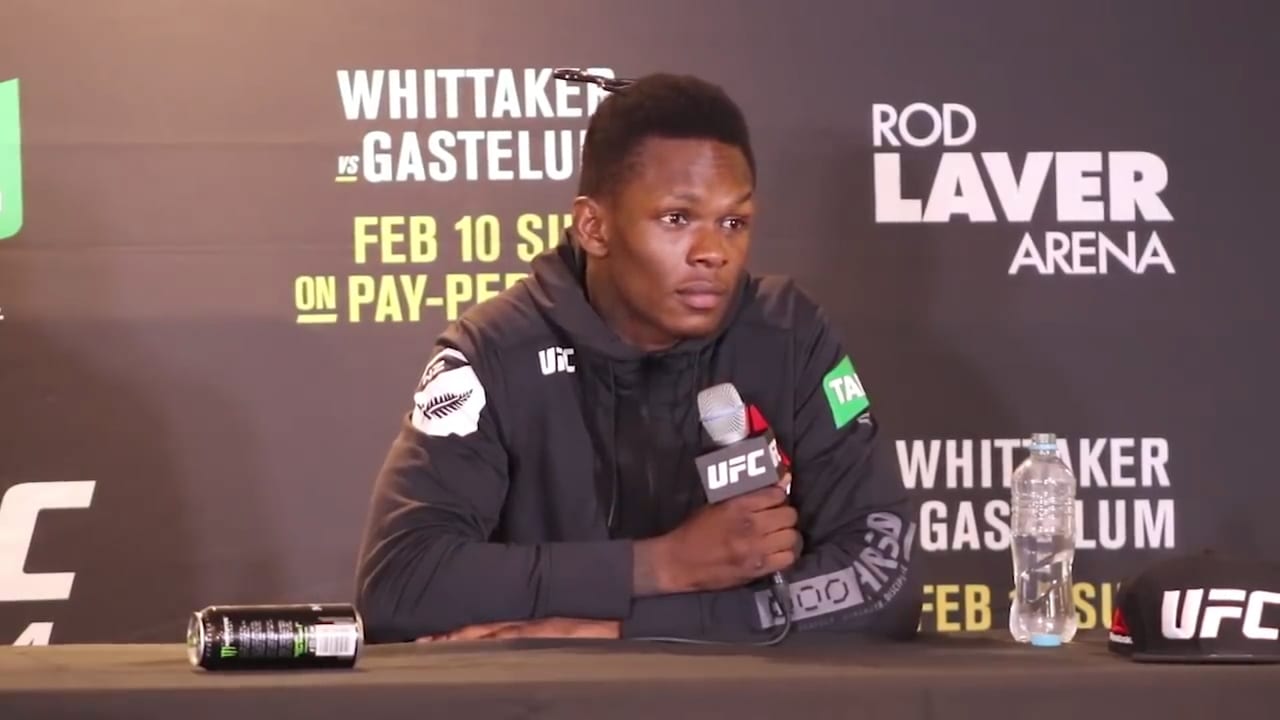 Israel Adesanya believes Tyron Woodley's recent callout of him is down to an increasing desire to find a 'money fight'.
Woodley made headlines last week when he stated his intentions to win back the welterweight title from Kamaru Usman, defend it a number of times, and then move up to 185-pounds to fight middleweight champion Israel Adesanya.
According to Adesanya, Woodley's attempts to start something are financially motivated.
"Face to face, he's different than any that I guess he is online, but the guy's just reaching, to be honest, he's reaching," Adesanya said, speaking to James Lynch of The Score. "It wasn't the first he did it, and to make it clear, these guys are calling me out. Jones, Tyron, I never once spoke their name and then they say something about me. If you ever hear me say anything about them, it's because they've said something about me, that you might not have heard or you might not have seen yet. So they're the ones who keep reaching at me because they know what's up.
"They know who the new dog in the yard, the big dog in the yard is now. I've been said it since day one, since [UFC] 221. But now they're like, 'Oh shit, this is the money fight that I need. This is the big dog in the yard'. Like I said, Tyron's reaching because he's broke or he's about to be broke, so he's just like, 'I need anyone that's not Leon Edwards, anyone that can just be a big cash grab'.
"Tyron will take an ass whooping just to fight me as long as he gets paid good. Put it that way."
Despite recent interest in their back and forth, Adesanya says he's not buying into Woodley's strategy to get him wound up and invested in a contest.
"He's fishing, but I'm not a fish. He's fishing, but I'm not a fish, I'm a shark, it's different," Adesanya said. "He's trying to see if I catch the bait, like if I was an emotional fool like some of these fighters [I would] take the bait and like, 'Yeah. What's up bitch?'
"First of all, you should not be talking to me, a, you ain't a champion. Shut the fuck up. The last Nigerian you faced, you faced him at 30% and he whooped your ass, and three we're black. I thought like, we're cool. I've met him before. We've had good banter. So I'm like, 'why is this guy calling me out suddenly?' I've dissected it and he's reaching cause he's been needed money. I can't see any other reason why you would do that."
Comments
comments