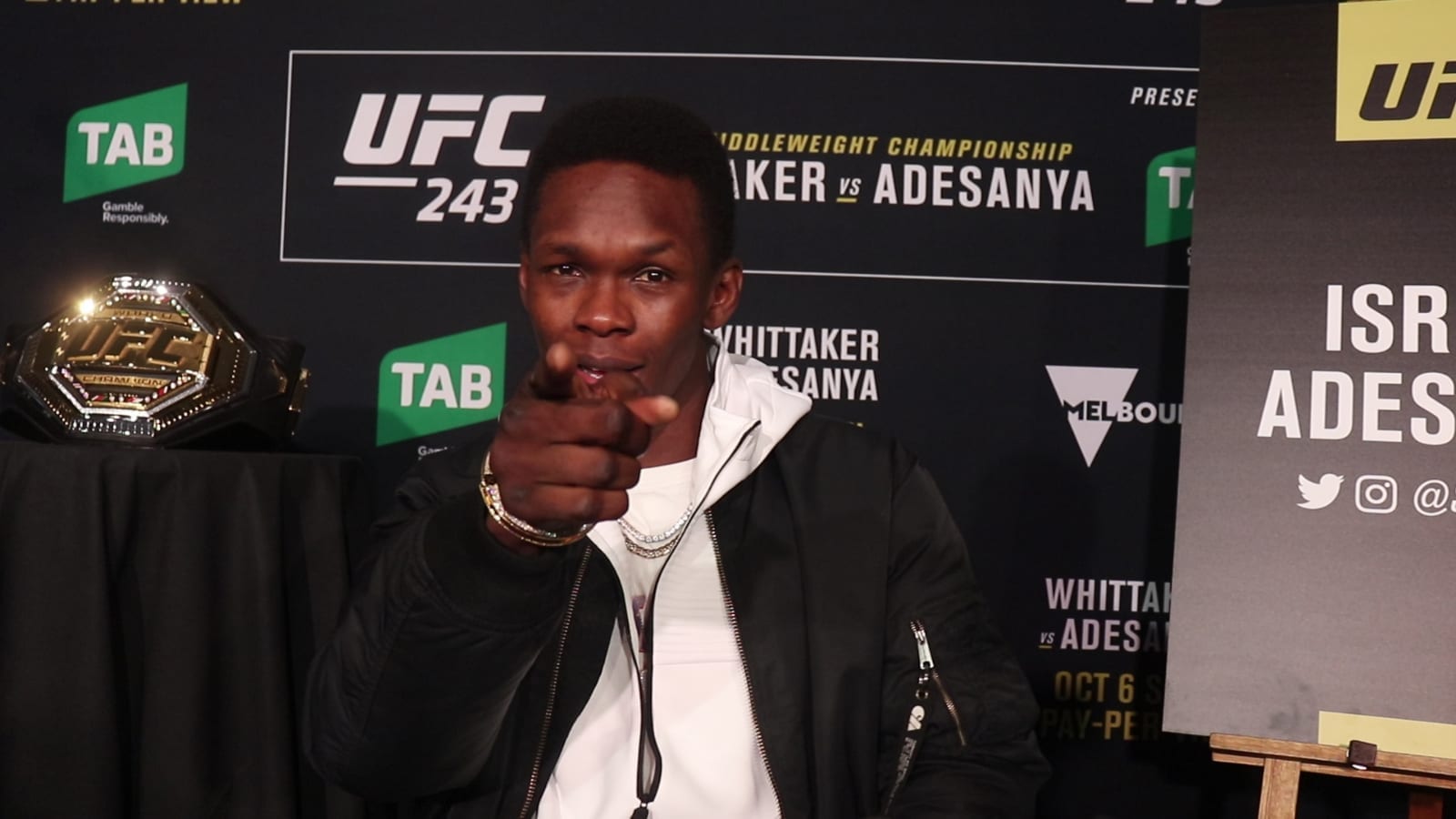 Israel Adesanya believes any talk of Jon Jones being interested in a fight with heavyweight Francis Ngannou is just bluster.
Jones recently came out and said he was interested in moving to heavyweight, something he's been toying with for some time, but only if the UFC were to give him an increase in pay. Shortly after negotiations supposedly began it became clear, Jones said, that the promotion weren't going to entertain the idea.
In Adesanya's eyes, it was all talk to grant Jones attention without causing him any risk.
"No one wants to fuck with Francis," Adesanya said, speaking to Submission Radio. "And I said, [Jon Jones] been around the fucking game for 10 years he's never jumped up in weight. He's not doing it. Trust me. And a little birdy even told me, tweeted me, private messaged me and told me he's not gonna do it. So, yeah, I already knew. And he's gonna outprice himself.
"It's a great fight, sure. He can definitely beat Francis, sure. But trust me, you don't want that fucking smoke with Francis. Francis learned from his Stipe Miocic fight. He's learned and he respects his own power now. He knows he can't just fall in love with it. He's a different man now from when I talked to him last, and I'm telling you, man, I can't wait for him, Kamaru and myself, all golded out, and we do this big tour of Africa. I really love that vision, I really love that vision. I can't wait 'til it happens."
Jones and Adesanya's issues are well known at this point, and a contest between the two of them was discussed last year as an inevitable clash we can look forward to.
While the coronavirus pandemic has slowed things down in the sporting world, Adesanya believes the pair will still meet in the cage. He does, however, notice the double standard Jones likes to use.
"I want to be an active champion, I want to defend my belt a few more times, and then I'm gonna go up and fuck this nigga up. But like, people think, it's like, 'oh, why don't you just do it now? Sign the fucking dotted line'. Why don't you fucking do it now? Why don't you fucking go up to heavyweight? It's been fucking 10 years. Sign on the dotted line. Fight some fucking heavyweights. And I'm not saying that he can't do it. He can. But why hasn't he done it yet?
"You're expecting me to do something you haven't done yourself? That's dumb. So, let me do my thing, and I'm gonna come up and fuck you up with or without the belt, cause I want that."
Comments
comments