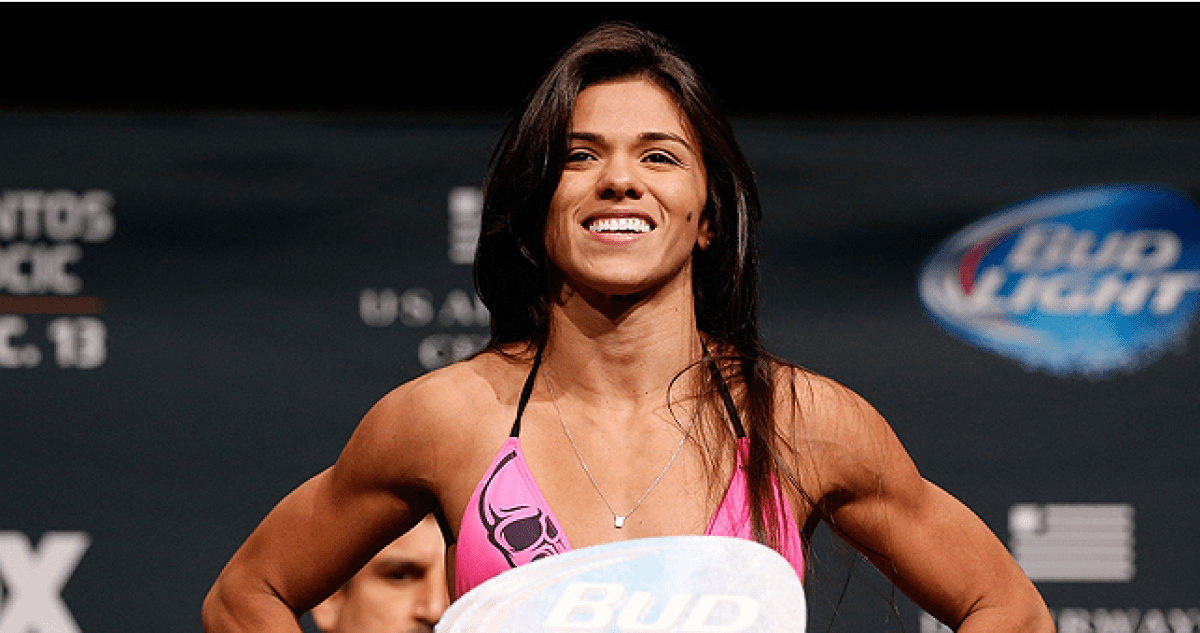 Days after the UFC announced a stricter measure of coronavirus testing ahead of this weekend's event in their Apex facility in Las Vegas, UFC strawweight Claudia Gadelha has spoken about a 'false positive' result she received at the recent series of events in Jacksonville, Florida which led to her being placed in isolation in the fighter hotel days out from her fight with Angela Hill.
"Something that happened that I want to bring up in fight night," the Brazilian told SiriusXM radio, via Bloody Elbow. "I'm crazy obsessive with nutrition and if you stop to look at it, I was so bloated on fight night. I feel like a lot of that has to do with all the stress that I been through the entire camp. And also when I got to Jacksonville, my first test came back inconclusive so I had to quarantine for the first 24 hours in the room by myself."
Initially, she was told by UFC medical staff that they suspected that her results would indicate that she would test positive as they observed similar criteria in Ronaldo Souza's test, which was later confirmed as legitimately positive. This left Gadelha facing a very nervous wait.
"I couldn't go to my workout room to cut weight for the first 24 hours and I was like 'oh my god!' I started freaking out. I was up all night thinking I had Corona. The UFC called me and they were like 'Jacare's test came back in the same way, so we think you have it'. So I was freaking out all night.
"For the first day, I couldn't cut weight. I couldn't leave my room. Anything I needed, they brought to me. They actually moved me to another floor by myself and I couldn't see anybody. The UFC were bringing me food and water, and they brought a sauna to my room but I couldn't cut weight on the first day, I need to workout."
A similar thing was experienced by Dan Ige, who defeated Edson Barboza earlier this month.
"My brother-in-law, I always put him in my corner, the same thing happened to him. He got a false positive," Ige said. "He was going to stay with me in my room but they isolated him, got him his own room and then here I am for 24-hours freaking out like 'oh my god, does he have Coronavirus? Do I have Coronavirus?' I was just freaking out, he was freaking out, but same thing (as Gadelha), false positive."
Comments
comments