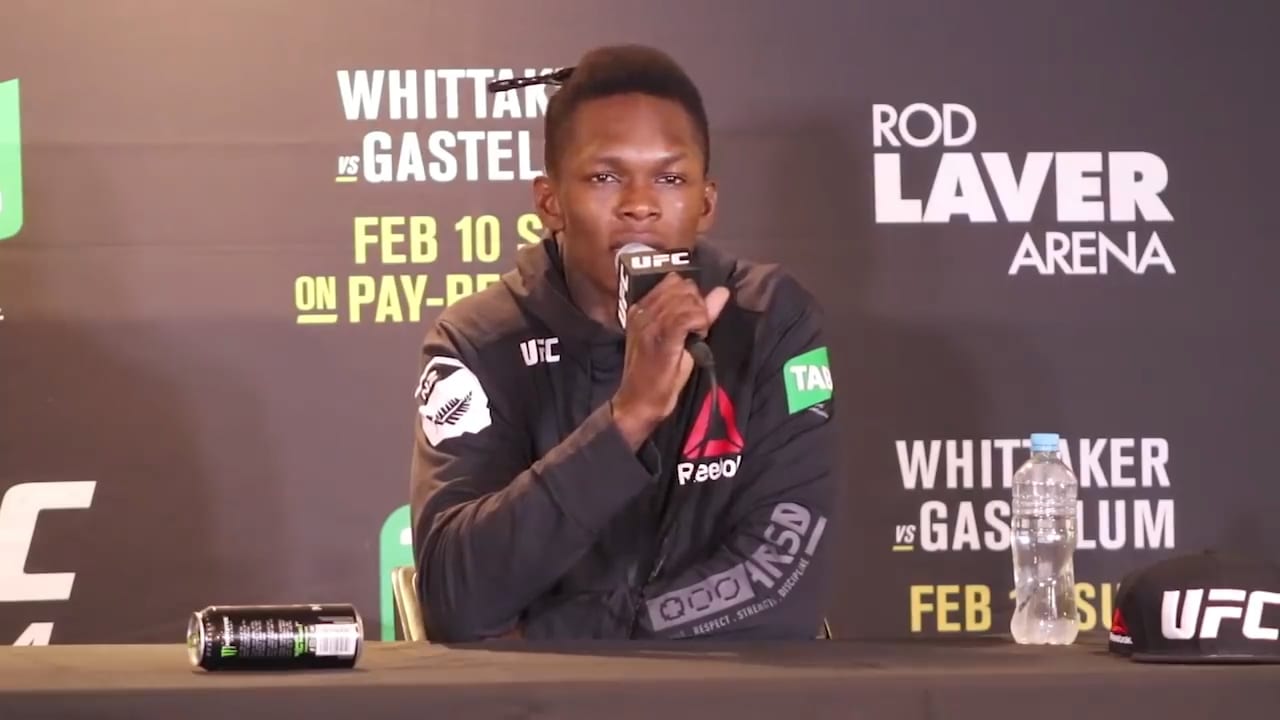 It might have somehow snuck up on us, but Robert Whittaker vs. Israel Adesanya looks as if it could be one of the biggest fights of the UFC's calendar year.
With Adesanya's win over Kelving Gastelum on Saturday night, he insured an all Australasian clash is headed MMA fan's way later this year. And while their styles alone offers an interesting contest, it's also the apparent rising resentment between the pair that adds an extra spice to proceedings.
According to Adasanya, over the past few months Whittaker has been one way with him in person and another when the pair are apart. According to the interim champion, that's a sign Whittaker has nerves about meeting him in the cage.
"Put it this way, whenever I've seen him face to face he just shakes my hand and keeps it moving," Adesanya said, speaking on the Ariel Helwani Show'. "But then I'll see him talk some shit. People will say, 'Did you see what Rob said?' or they'll send me a link. And I'm like, what? Urgh. Because I've never said anything bad about the guy.
"There was one where he said, 'That Israel fella, he's not as good as he thinks he is'. They're hoping — because he even picked Kelvin against me, he thinks Kelvin was going to beat me because he had the well-rounded tools … He's just one of those guys who doesn't want to fight me so he's hoping for the easier fight with Kelvin. Hey, Robert's in for a rude awakening."
As of yet, it's unknown when the pair will face off. Whenever it is, however, it will be huge. Post-fight on Saturday, UFC president Dana White made it clear the UFC would look to host the fight in a stadium in Australia.
–
Comments
comments