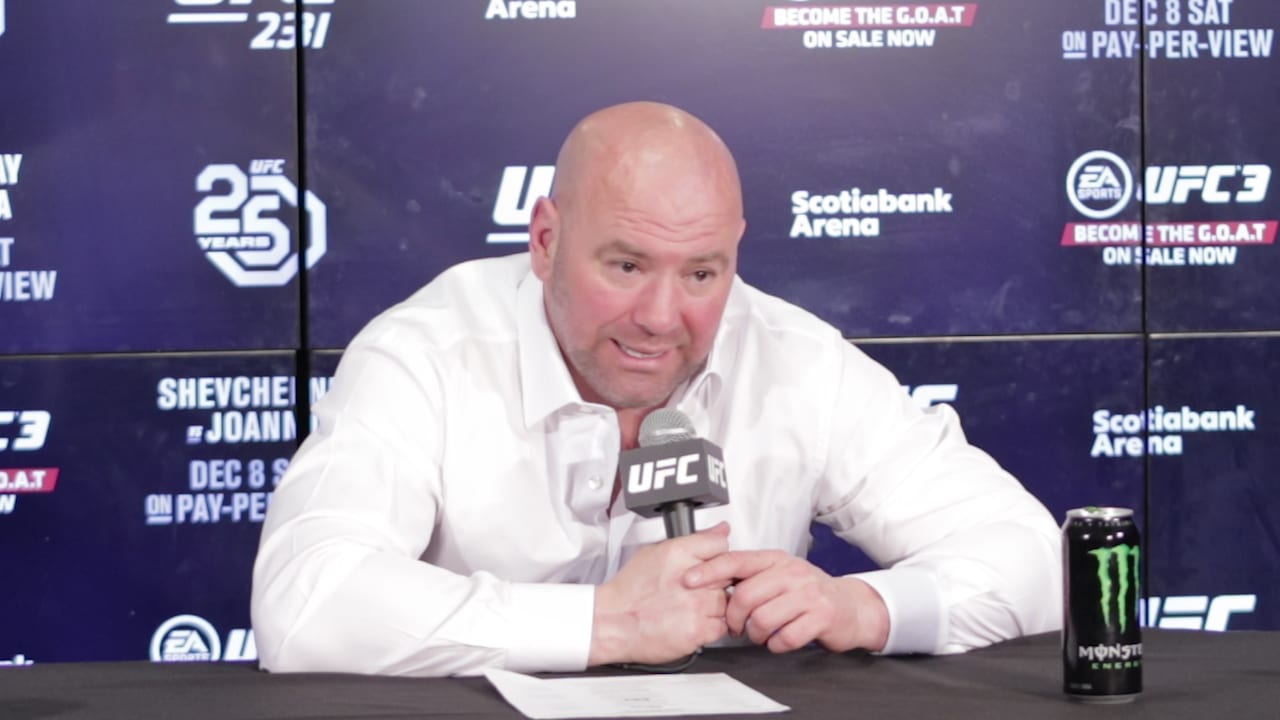 UFC President Dana White often likes to keep his cards close to his chest and, in keeping with that tradition, he teased a major upcoming announcement to the media last weekend which he says will have a major impact not just on mixed martial arts but on combat sports as a whole.
White tenure with the UFC has seen it grow to become one of the world's largest sports brands and significant investment has been made in various elements of the company, perhaps most notably the construction and continued re-development of the UFC Performance Institute in Las Vegas, as well as landmark deals with FOX and, more recently ESPN.
His next move, though, will have a transformative impact on the sport, he says.
"I told everybody yesterday, wait til you see what we're working on in Vegas right now," White said to the media at UFC 236, via MMA Mania.
"In the next two months, I'm going to unveil the future. Not of the UFC, of fighting. I'm going to unveil the future of fighting in the next two months. And the amount of talent that we're looking at right now, the shows that we're creating to create talent right now.
"We've been on a roll for a while now where every weekend the fights are absolutely ridiculous and we're going to continue. This partnership that we have with ESPN right now is … is a big deal, man."
As for what exactly White means by that cryptic statement, your guess is as good as ours. A new development within the P.I.? Some new information regarding absorbing another combat sports, perhaps boxing, under the UFC umbrella? Time will very much tell on this one.
Comments
comments