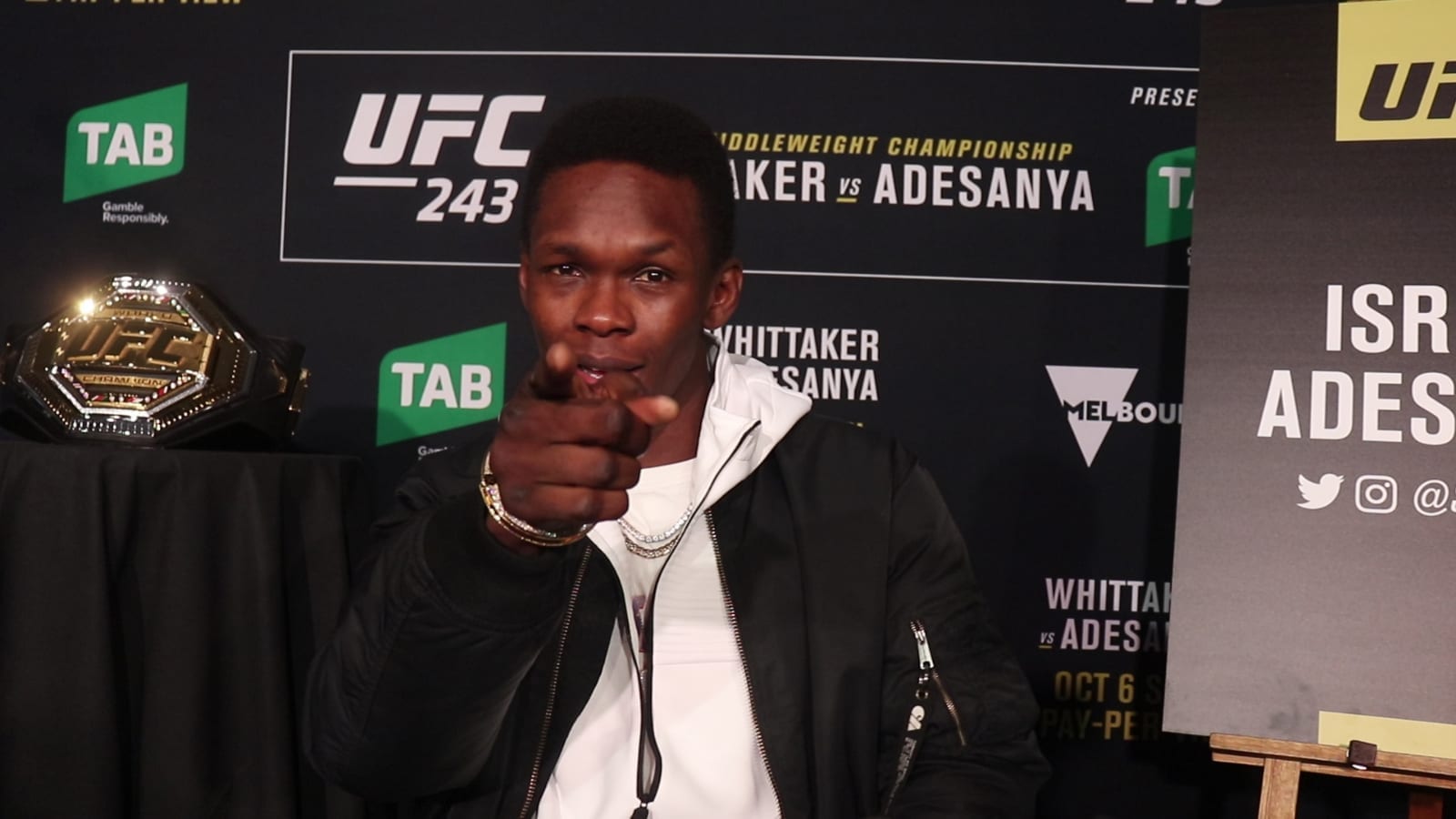 Israel Adesanya says that he will settle a score on the biggest stage mixed martial arts has to offer this weekend.
Middleweight king Adesanya defends his crown against relative MMA neophyte Alex Pereira in the main event of UFC 281 from Madison Square Garden late on Saturday night; a fight which comes after Pereira claimed two victories against Adesanya from their kickboxing days — the second of which was a crushing one-punch knockout.
But that was then, this is now. Adesanya has been faultless at 185-pounds throughout his career and says that his experience will shine through on Saturday night as he ekes out a measure of revenge against the 6-1 Pereira.
No, I don't think [he is my toughest challenge]," Adesanya said to ESPN, via MMA Fighting. "He's very one-dimensional. He's early on in this game as well so I'm even glad to get him now. I don't know who he has in his corner. I know he has Glover and his boxing coach. I don't know what their background is, I don't really mind, I just worry about me. I definitely know he's not as smart as me in the cage. I know that for a fact."
Furthermore, Adesanya suggests that Pereira's pre-fight statements reflect a lack of confidence, and that his own riposte will be swiftly delivered in the cage in the Big Apple this weekend.
"It's giving Robert Whittaker before UFC 243 [vibes]," Adesanya expalined. "I said the same thing, I'm like, 'You're acting out of character.' It's giving Costa vibes as well before 253. I was like why are you making all these skits? But yeah, I didn't say anything back, I don't react.
"You're asking me about it now so I have to respond, but I'm not going to respond properly until we're in that octagon then I'll respond properly. When I respond properly, he'll understand what I'm saying."
Comments
comments