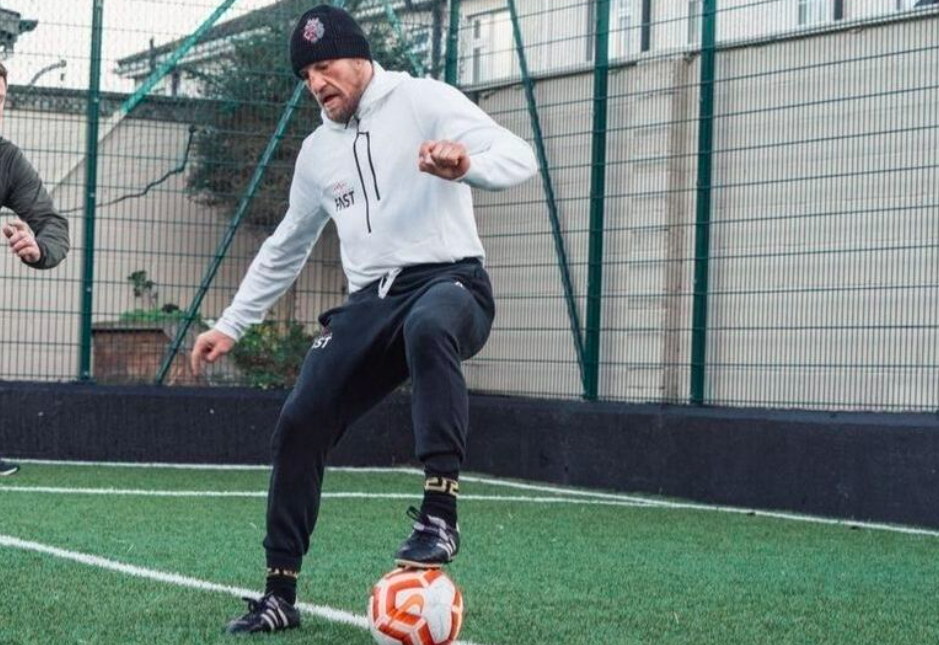 Conor McGregor has his made his mark in several different industries — but might sports ownership be his next business venture?
The UFC's first ever dual-weight champion has broke ground in the whiskey business as well as owning a successful pub and property portfolio among his various other ventures (including the very website on which you are reading these words) but one element which is so far absent from his empire is the ownership of a sports team.
McGregor is a longtime fan of the beautiful game and has expressed a fondness for the likes of Manchester United and Celtic in the past, as well as rubbing shoulders with the likes of Cristiano Ronaldo and becoming a member of the very short list of people to have attended a World Cup final. He has also invested into local Dublin side Crumlin United, supplying the club's underage players with kits and helping to fund the club's training infrastructure in a move which has hugely bolstered youth activities in the Dublin suburb in which McGregor grew up.
I WOULD LOVE IT! I requested my information on this, yes. Soon as I heard. What a turn of events! What a club! @LFC https://t.co/HD0ELlhKOH

— Conor McGregor (@TheNotoriousMMA) November 8, 2022
But a high-level sports team has so far remained absence from his list of businesses — though that could be set to change after he expressed an interest in exploring a bid, potentially as part of a consortium, for Liverpool FC after its US-based ownership group, FSG, who also own the Boston Red Sox, invited offers to purchase the football club this week.
McGregor was previously linked to bids to both Chelsea and Manchester United in the past year or so but those ultimately came to fruition, but he certainly wouldn't be the first global sports star to seek to invest in a football club after both Lewis Hamilton and Serena Williams were part of a (ultimately unsuccessful) consortium to purchase Chelsea.
And responding to a fan on Twitter, McGregor said he's already got the ball rolling.
"I WOULD LOVE IT!" he wrote when asked about the possibility of a Liverpool bid. "I requested by information on this, yes. Soon as I heard. What a turn of events! What a club!"
Watch this space.
Comments
comments