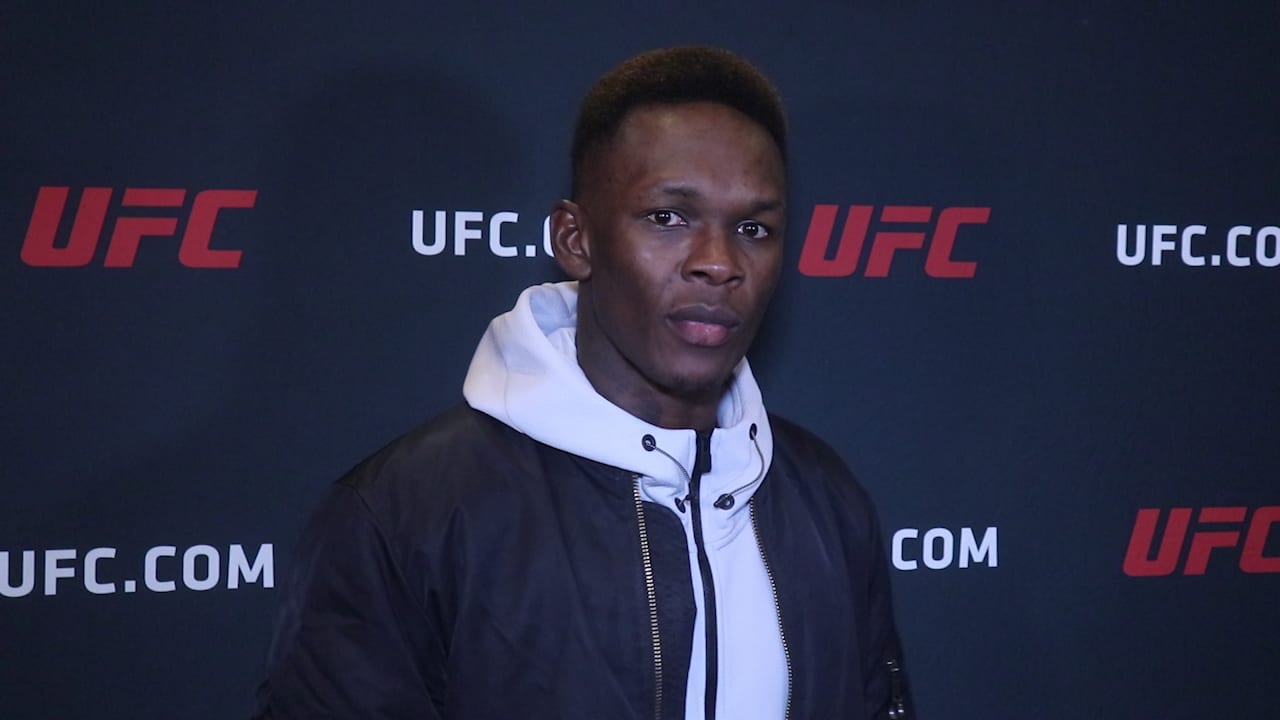 Once the UFC roadshow gets back into full swing, Israel Adesanya has some unfinished business in the middleweight division. 
The Kiwi, who won the belt from Robert Whittaker last October, had been in line for a maiden title defence against undefeated Brazilian slugger Paulo Costa before it was decided that surgery on an injured bicep would be the next course of action for Costa. Instead, Adesanya defended his title against Yoel Romero in one of the more bizarre UFC title bouts in recent times.
For Adesanya the challenge of Costa, when it inevitably comes, will be a chance to underscore his dominance in the talent-rich field of fighters at 185-pounds.
"I look forward to this game because a lot of people after that fight – it's perfect: I let them sleep on me," Adesanya said to MMA Junkie. "In the movie of my life, even in my documentary – like every movie, things are going great and then you need, 'Oh, something bad's happened,' and then you need the finish of the movie where it rises up again.
"The last fight, because of the criticism unjustly that I got, the dip, it's like the negative part of the movie. And then this bit is going to be the bit where I just blow everything out of the water and I just rise to the occasion and everyone is like, 'I can't believe he did that.' You guys are going to be really surprised. It's going to be etches of UFC 126, (Vitor) Belfort vs. (Anderson) Silva, that type of (expletive). You're going to be really surprised at how this fight plays out because everyone is already counting me out."
The state of the UFC going forward remains somewhat uncertain. UFC 249 is set to take place in Florida next week, with Dana White's 'Fight Island' plan set to roll out after that — and that last idea is something which has piqued Adesanya's interest.
|I like 'Fight Island,'" Adesanya said. "The movie, like the cinema I have in my head – because I'm the protagonist, right, and Costa would be the antagonist in the end of this movie – and to finish it off on 'Fight Island,' that just seems like some 'Mortal Kombat' type of (expletive). It's just like, you couldn't have scripted it any better."
Following Costa's last win, also against Romero, some have predicted that his brand of aggression and power might be too much for the champion. Unsurprisingly, this isn't a sentiment which Adesanya agrees with.
"I brought back my counter striking game for the Robert Whittaker fight, but also before that, you guys have seen like in the Kelvin Gastelum fight, I showed my toughness. I showed I can be aggressive. I showed I can walk people down," Adesanya said. "You will be surprised how I'm going to walk this guy down at a certain point in this fight, how he'll be the one taking a backward step.
"It's finishing – I'm knocking him out. That's how I feel. It's kill or be killed. Don't get me wrong – like, I don't think he's going to catch me, and if he does, he'll be quite surprised at my durability because a lot of people forget. They say, 'Oh, he was scared of Romero's power.' It's like, do you know how many (expletives) I've fought in this game – not just in MMA, but in kickboxing? Everyone has power, but there's levels to this power (expletive).
"I look forward to the challenge, and I've seen this style so many times," Adesanya said. "He's orthodox. He's very good. He's very basic, but so am I. But at the same time, I can be different. I'm the one who will dictate this fight – the pace of this fight will be dictated by me because you know who has the pace in this fight and we know it's not him because he doesn't have the pace or the gas tank to (expletive) with me."
Comments
comments