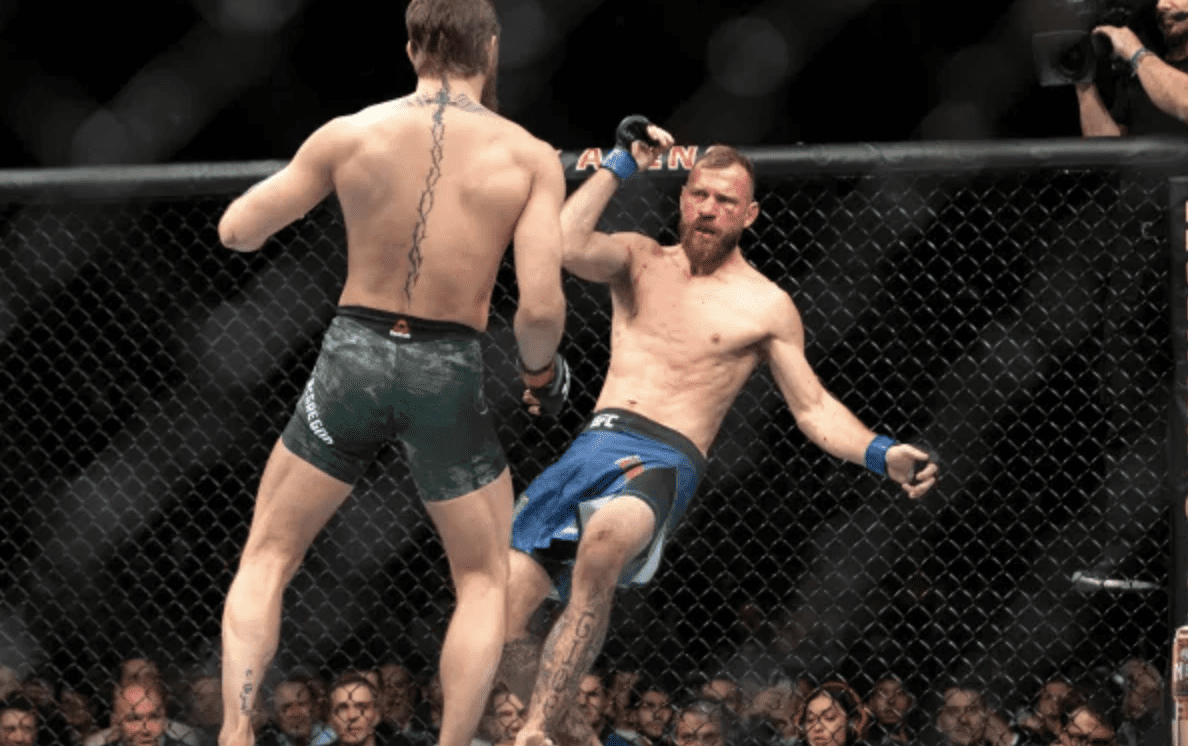 At UFC 246, as soon as the main event between Conor McGregor and Donald Cerrone started, McGregor flew across the cage and launched a huge left hand at Cerrone's face.
Cerrone slipped the shot, but in doing so collided with a rising McGregor knee, crashing his chin into McGregor's hip bone. That, Cowboy says, is the moment things started to go south.
"When he came at me and ran for that big shot and I shot in, man, I hit his hip bone and that's what started the whole… you know, and then I grabbed a hold of him just to get my bearings back and he did the jumping shoulder slam, which just compounded the fog in my brain, and then I let go and he head kicked me. So it was just like, there was no time to regroup. From the first second of the fight to when he ended it that I couldn't even get my bearings back," Cerrone said, speaking to Brett Okamoto of ESPN.
While McGregor's 40-second finish was noted as a stellar comeback for the Irishman, some of the more uninformed members of the mixed martial art fandom started accusing Cerrone of willingly losing inside the cage.
Accusations Cerrone continues to be bemused by.
"A lot of people come at me saying I threw the fight, man, you got the wrong guy to think I'd sell my soul. There isn't enough money in the world that I'd throw a fight," Cerrone said. "You kidding me? Please. It's just funny, like you guys are so stupid. For one, the infrastructure of the UFC would have to be so corrupt to pay me.
"It's asinine to even think that would even be a thing, but there's people that truly believe the world is flat, so there's just dumb people out there. I don't know what to tell you. People are crazy."
All in all, it's a familiar story from Cerrone, who's gone on record on numerous occasions to share fight night nerves causing to stop him from performing as he'd like. Unfortunately for him, it's a feeling he still has no idea how to overcome.
"I can't put words on it," Cerrone said. "It's like being somewhere you don't wanna be, man. It's like being in a spelling contest and you can't spell, and you gotta stand up in front of the world and try and spell. Weird feeling, man. You're trying to convince yourself, and you're trying to wear the face to fake it 'til you make it but sometimes, I don't know. It's tough. It's a weird sport."
Comments
comments