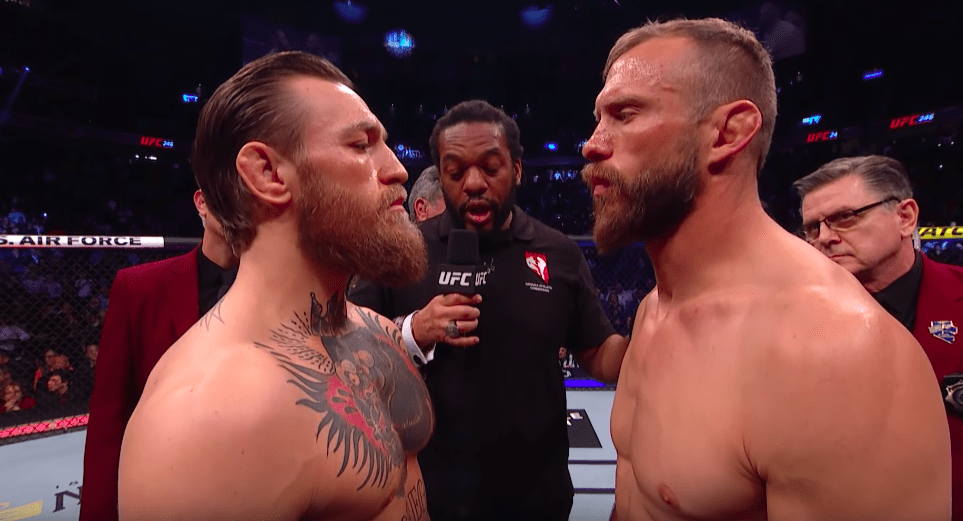 Donald Cerrone has never made it a secret that, every so often, he just can't mentally get going on the night of his fights.
Such was the case, Cerrone says, on the biggest night of his career earlier this year when he met a returning Conor McGregor at UFC 246 in January.
McGregor defeated Cerrone in with a TKO in 40 seconds after flying out of the gates against a hesitant Cerrone, leaving the T-Mobile Arena triumphant. For Cerrone, it was another painful reminder that, even though he might have fought in the UFC more than anyone, he still has an ability to not get going until it's too late.
"Donald showed up, Cowboy wasn't there. Wrong guy showed up. Couldn't get going. Couldn't get excited. Couldn't get fired up. Didn't want to be there," Cerrone said, speaking to ESPN's Brett Okamoto. "Biggest fight, all the attention, my time to shine, I didn't want to be there. Shit, it was crazy, man. And I don't know why, I don't know how, I don't know how to change that but — sucks man, sometimes I show up there, I'm fucking ready, I'm fired up and I'm ready to go and sometimes I get there and I'm like, 'I don't even wanna be here'. Dunno. No idea. Wish I had the answer."
According to Cerrone, he started feeling the lack of energy and will to get in a firefight roughly two days before he stepped into the Octagon.
"Two days before the fight, I was fucking just like, 'Ah man'. It was just hard. When I showed up there that morning, it was just like, "Fuck'. I dunno, I just wasn't feeling it," Cerrone said.
Cerrone now returns to action next weekend against Anthony Pettis at welterweight.
Comments
comments