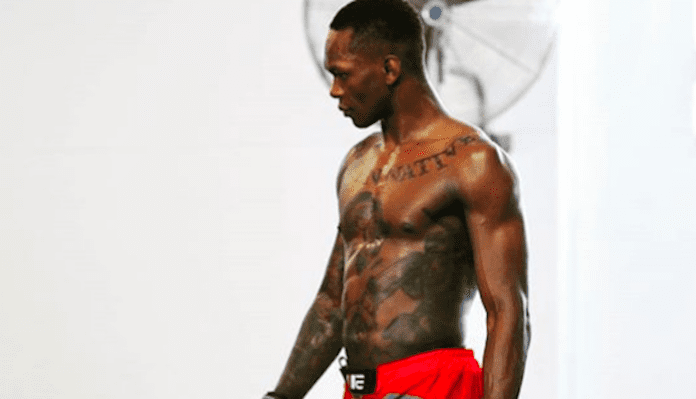 When Israel Adesanya steps in to the Octagon on Saturday night against Anderson Silva, it will be the new school versus the old school.
And while Silva seems unwilling to commit to the magnitude of the occasion, Adesanya is far from shying away. Indeed, when asked about his future plans post UFC 234 at a press conference today, he made sure the attention came back to the man in front of him.
"Everyone, I seen the odds this week and I'm like man, y'all must have forgot," Adesanya said. "Like Roy Jones said, 'Y'all must hav forgot'. You don't know who that man over there is, Anderson Silva? I think a lot of you new fans weren't around during his reign. What it felt like. You might have come around the [Ronda] Rousey era or the [Conor] McGregor era, but you don't realise who this guy is.
"He brought me into this game. This guy inspired me to believe a skinny black guy can come in here and fuck everyone up. He brought me into this game, and for me, it'll be an honour to take him out the game."
–
Comments
comments