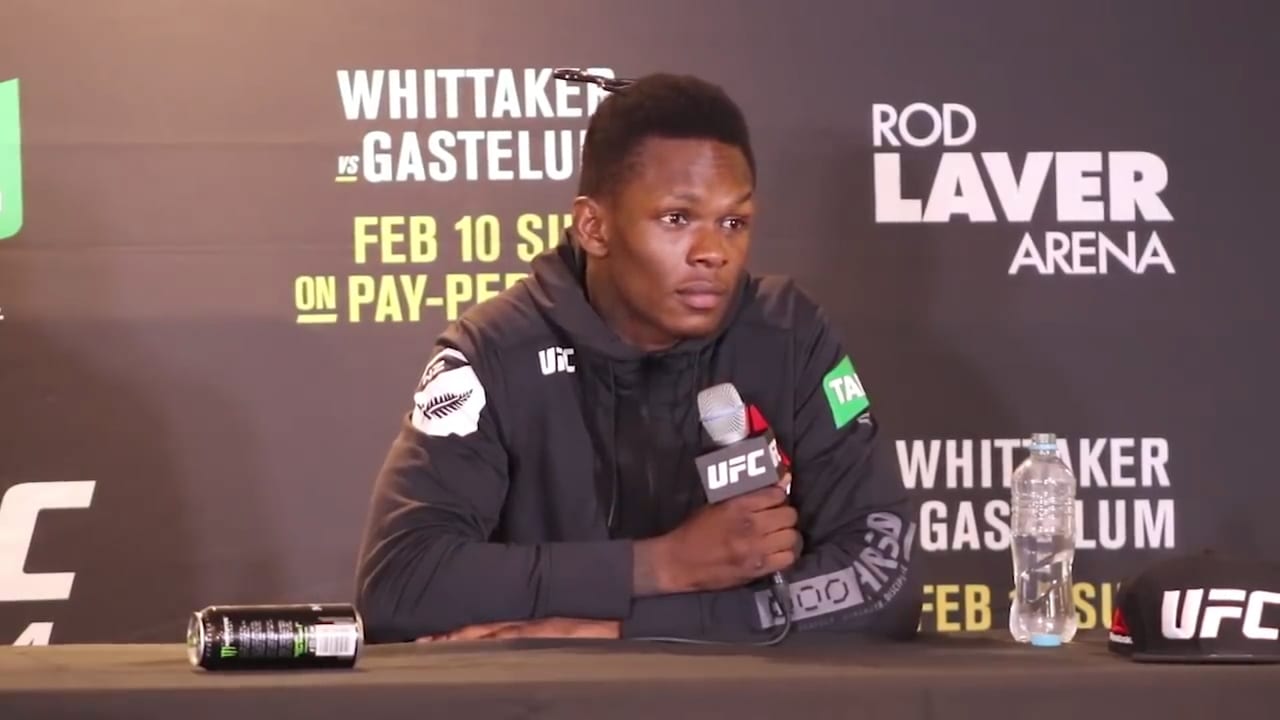 When Israel Adesanya meets Kelvin Gastelum in the main event of UFC 236 on April 12, he'll have the opportunity to complete an astronomic rise by winning a world title just over a year since entering the UFC.
A lot of that, it has to be said, is the precision striker's willingness to compete when called upon — even if he's not against taking some time off after an active twelve months. Such was the case when Gastelum's name came across his desk.
"Momentum's a powerful force, and it keeps on rolling," Adesanya said, speaking at the UFC 236 press conference. "I'm going to roll over Kelvin.
"Before I left Melbourne, within two days they offered me this fight, and I said, 'Just let me breathe for a second, let me get out of Melbourne and just chill. I think within the next day I was like, 'Yup, sign me up. I'll do the fight.' Interim or not interim, at the end of the day we had a deal. When we sat down, Dana (White), we shook on it: After Anderson Silva, I get a belt in my next fight, and I'm going to do that."
Gastelum and Adesanya will be fighting for the interim middleweight champion, with the winner going on to meet undisputed champion Robert Whittaker later this year. For Adesanya, it's no hassle knowing his future schedule. Instead, the mindset is just keep moving forward.
"I think people are taking notes now," Adesanya said. "From February of last year my debut to February of this year, that's five fights in one year. Dana even said: 'If you want to stay relevant, stay active.' I've been doing this, apart from the Thai's. In the western world apart from 'Cowboy' Cerrone, no one is as active as me. People are taking notes now.
"Jon Jones says he wants to fight four times this year as a champ. Last I heard people were fighting like twice. I think Robert Whittaker fought once in the last year. I'm keeping that same energy. I'm going to stay active."
Comments
comments