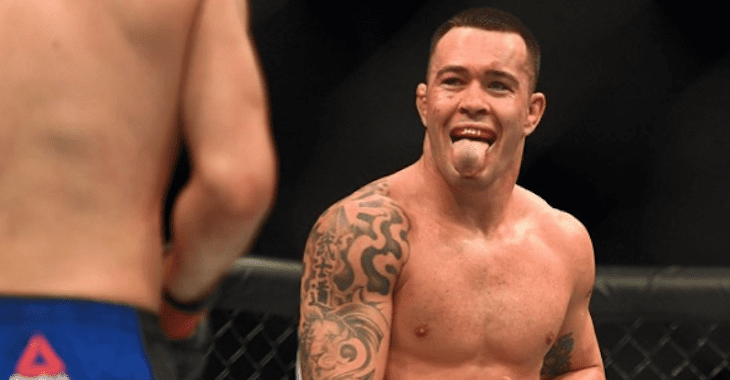 Colby Covington had quite the few days in Las Vegas last weekend.
Despite not being on the card, the MAGA hat wearing former interim welterweight champion was central to the topics discussed last weekend. Throughout just a couple of brief days, Covington was involved in the following:
Harassing Dana White at a blackjack table.
Involved in a verbal exchange with Mrs. Woodley, who is apparently the nicest woman in the world.
Crashed Kamaru Usman's open workout.
Verbal altercation with Ben Askren.
Another altercation with Usman and his manager, Ali Abdelaziz which apparently led to Covington being banned from the casino in which it took place for life.
While the above would be enough to keep most of us going for the better part of a year, Covington revealed that these weren't even the totality of the chaos that he was involved in. In fact, we can add Nate Diaz and LA Rams star running back Todd Gurley to the list.
Speaking to Ariel Helwani on ESPN, Covington said: "There are so many people that want my head. At the fight we had Todd Gurley and his crew fucking heckling me, talking shit like, 'Fuck you Colby, fuck Donald Trump, you are going to get your ass kicked in your next fight."
"I was sitting front row with my security guards and four seats down there was my security and a bunch of fans were screaming. 'That's Todd Gurley and his crew.' So they were heckling me, saying things and talking shit like 'We are going to fuck you up Colby.' That's why they brought 10 cops right out in front of me outside the cage to make sure nothing went down in the crowd."
Not only that, Nate Diaz made sure to voice his disapproval of the controversial Covington.
"Our skill level is way apart from each other. He's a bottom feeder,"Covington said of Diaz. "It was funny because he walked by me and he said, 'Fuck you Colby.' And he flipped me off when I was sitting front row and he walked by cageside. It's just funny. Keep that energy Nate. If you're so tough, let's see it inside the cage, bitch."
Comments
comments