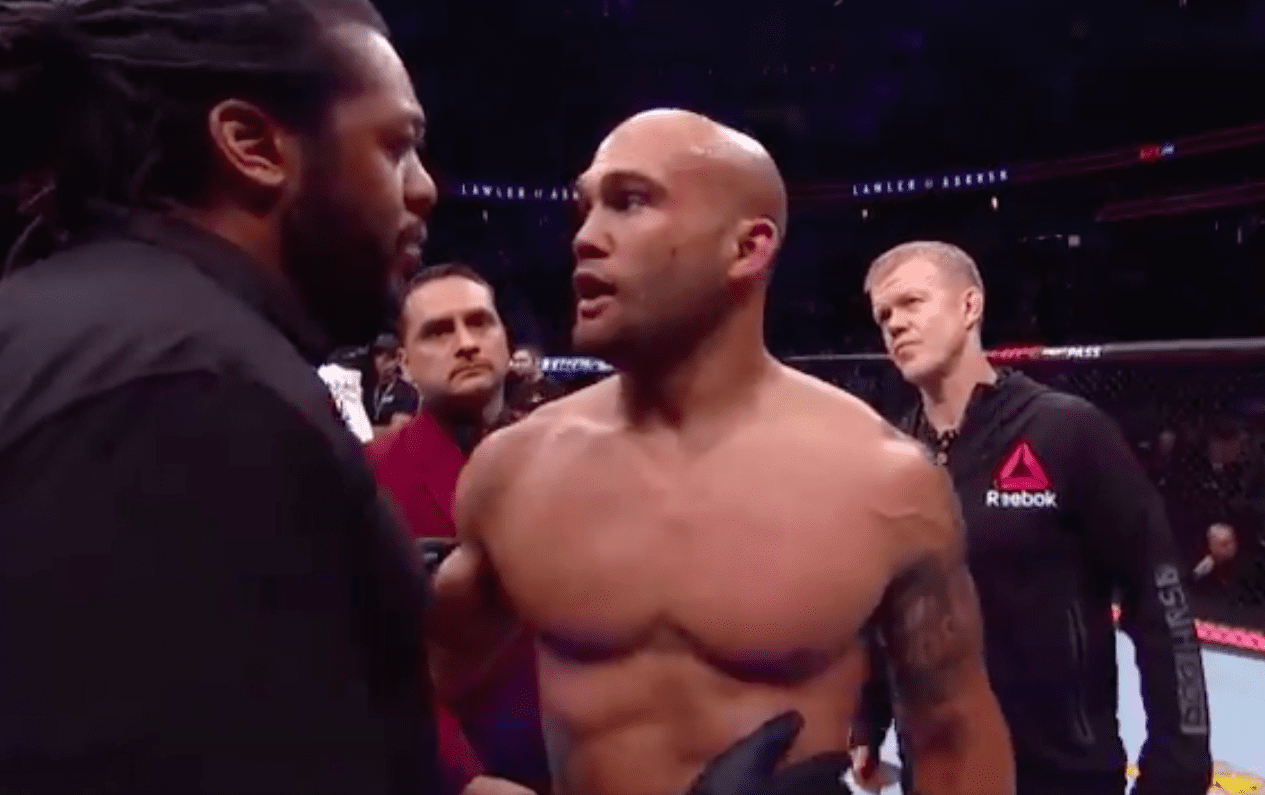 Robbie Lawler had every reason to be upset in the moments after his defeat to Ben Askren at UFC 235 last weekend, but he didn't allow the heat of the moment affect his comments to referee Herb Dean.
The conclusion to the brief fight was the most contentious single moment of last Saturday's card. After an explosive opening which saw Lawler slam the world class wrestler to the canvas and follow up with a barrage of punches on the ground, Askren soon switches the tables and found himself in a bulldog choke position on Lawler.
After the former welterweight champion's arm appeared to go limp, Dean called off the bout only for Lawler to shoot to his feet in protestation. Initially Lawler was visibly upset and stormed away from Dean (after a few choice comments) but returned moments later to shake the referee's hand and assure him that there were no ill-feelings.
A further exchange was filmed in the centre of the cage before the result was announced, which you can see below.
How cool is @Ruthless_RL!?

Here's what was said in the aftermath of #UFC235… pic.twitter.com/qvA3XF23v0

— UFC Europe (@UFCEurope) March 6, 2019

Lawler: "Herb. Herb. Hey. Hey, don't [expletive] worry about it. You're a [expletive] hell of a ref."
Dean: "No, man. No. I don't understand how, like… I saw your arm (go) limp, I grabbed it. But I didn't know."
Lawler: "and then I gave you a thumbs up."
Dean: "I didn't know. I didn't see you give me a thumbs up."
Lawler: "It happens man. If [expletive] happens."
Transcription via Middleeasy
Comments
comments