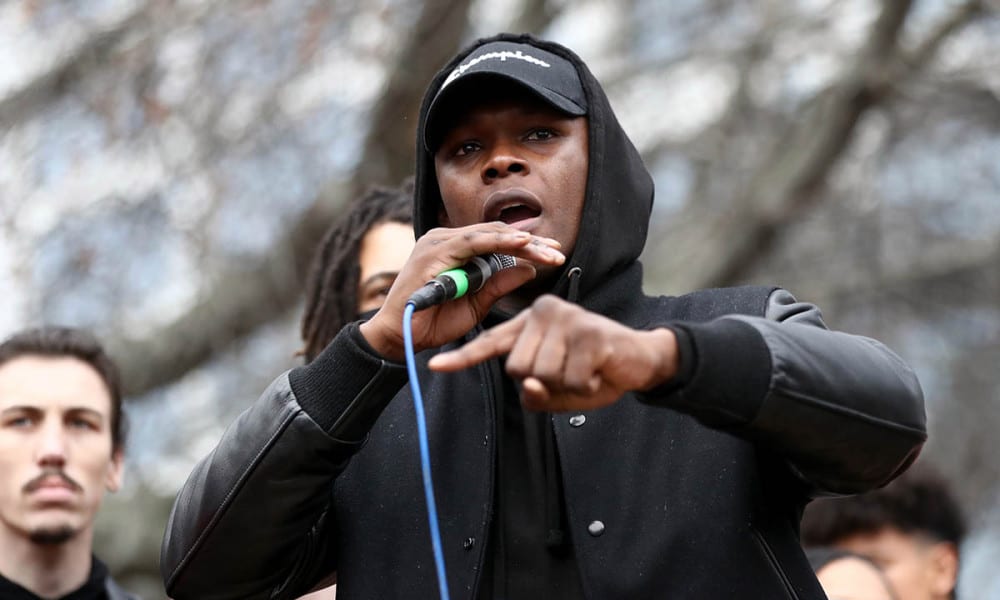 Israel Adesanya came up short for the first and only time in his career when he attempted to win the UFC light heavyweight title from Jan Blachowicz — and while that goal remains, he is happy to spend his time 'lapping' the rest of the middleweight fold for the time being.
"The idea of lapping the division is what excites me," Adesanya said on The MMA Hour via MMA Fighting. "I want to do that. It's not really about Whittaker. It's about just over-lapping everyone. That excites me. And also he's been on a run, he's beating some tough guys — so to do it again like I did Vettori, just to leave no doubt and just plant a flag in their head and let them know, 'I own that. That's mine.'"
One thing that he can't lay claim to, though, is Blachowicz's 205-pound title but the Kiwi says that he has further avenues to explore which will lead him to an additional world title — and that chance, he says, will come sooner or later.
"The story's not over yet. There's ways that this can happen, so stay tuned," he announced. "I'm not a quitter. Like I said, you've got to know when to hold them. To know, OK, you're going to fight another day. I went up to 205, tried my best hand at it, it didn't work out. So I'm definitely going to fight for that belt again — and depending on who's holding that belt, because if you go up to heavyweight, f*ck that up, and then go back down to 205. So, yeah, there's many ways the story can be written, like one of them Goosebumps books."
But one thing Adesanaya says that he can say for sure: his own story is not even close to being written.
"It's done. In the past," he declared. "Why would I hold onto that? I learned something off the mats, so I still pick the lessons, but I don't hold onto the fact, like, 'Oh man, I lost.' Nah, you just went up there, tried to achieve a side mission. I didn't quite get all the XP points but you got a lot from this, but now I'm back on the main mission, which is defending my crown at 185. And then another time down the road, you open another side mission.
"So like I said, the game's not over, the story's not finished yet."
Comments
comments