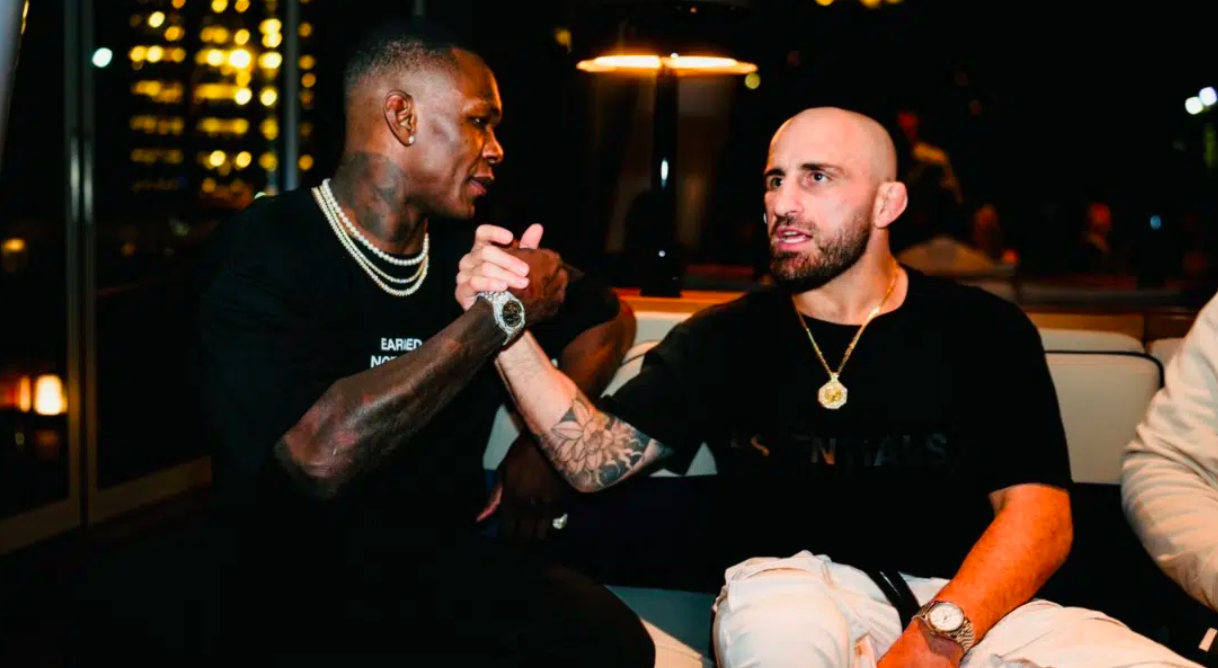 It's not exactly breaking news to report that Israel Adesanya is backing his friend and sometimes training partner Alexander Volkanovski to defeat Islam Makhachev in their rematch this Saturday night in the UFC 294 main event from Abu Dhabi. 
What is perhaps a little more revealing is the manner in which Adesanya is backing the Australian UFC featherweight champion to become the latest member of the organisation's 'double-champ' club, and gain revenge for the close but unanimous decision defeat he experienced against the Russian fighter this past September in Sydney.
"When I was watching that fight live, you could see him getting more confident," Adesanya said on his YouTube channel of that first meeting, as noted by MMA Fighting. "He just knew like, 'This is it.' Then he just put it on him.
"What I'm really feeling is that this is his moment where he does this with the cojones he does this with and finishes Makhachev and it sends him into a different stratosphere where everyone has to respect. Like yo, he is that dude. 'Volk' is that guy. He knows he can get it done."
And as for how the Volkanovski gets the job done, Adesanya says that he will catch him early and finish him on the ground.
"Now he knows what he brings," Adesanya said of Makhachev. "'This guy can take me down? He can't keep me down.' I can get back up and f*** him up. So, now he knows what to do and he doesn't have to worry about 'I need to last with this guy. Only 11 days, cool. I been on the couch, cool.'
"When it gets to the fourth and fifth round, watch 'Volk' not get tired. I don't think it's gonna get that long. I honestly think third round, maybe even second round, but I think third round, 'Volk's' gonna finish him. Catch him with a shot, drop him, and ground and pound him to a finish. If he submits him, that would be f*cking insane but I think 'Volk's' gonna catch him and drop him and finish him."
Comments
comments