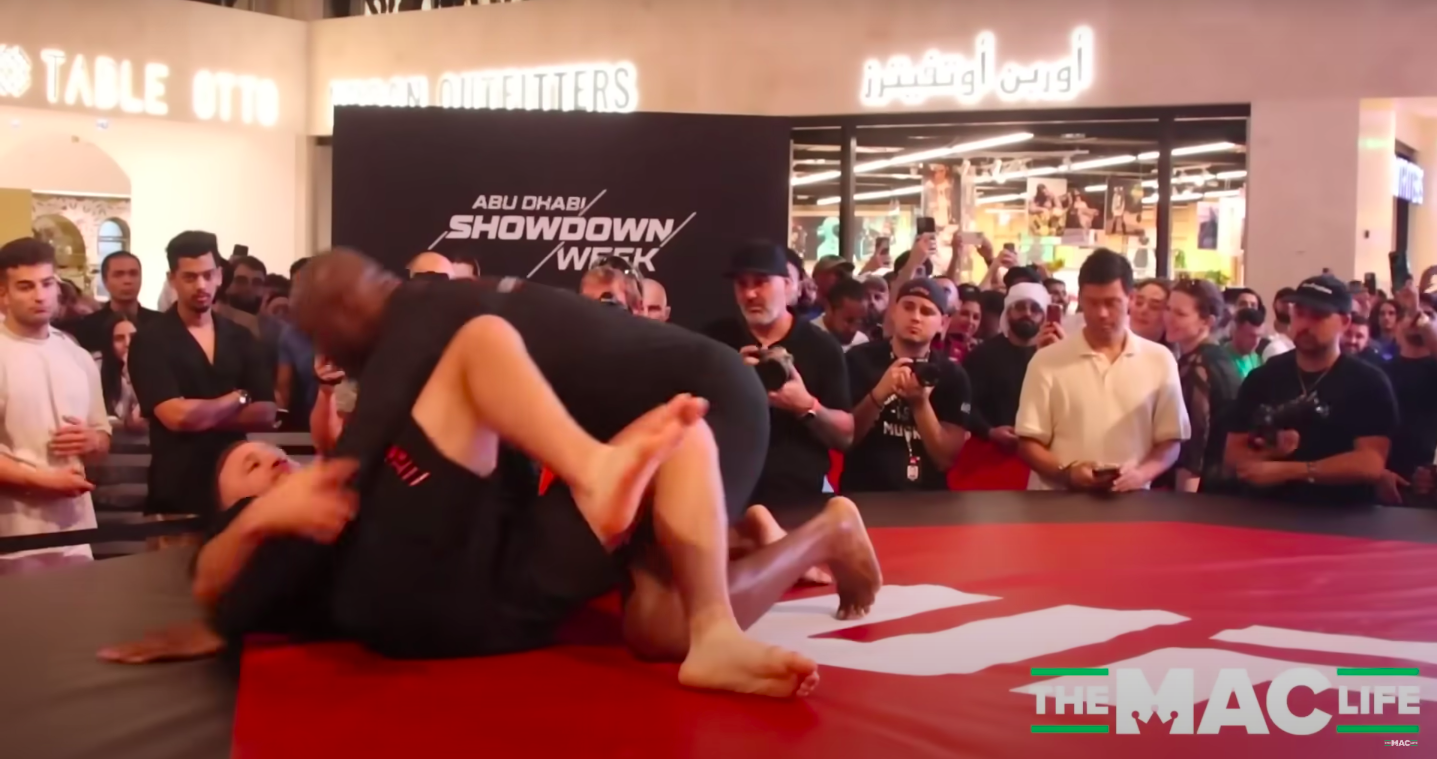 You probably shouldn't believe everything you read on the internet.
On Wednesday, rumours began to swirl that Kamaru Usman has 'popped' his knee while participating in a UFC 294 open workout in Abu Dhabi, just days out from the former welterweight champion's short-notice matchup with Khamzat Chimaev. Usman, who has had trouble with his knees in the past owing to a lifetime spent on wrestling mats, was quite to dispel the internet sleuths in a message posted to his official YouTube channel.
Guys, this is crazy… yesterday, seeing the tweet," Usman said in the video. "It just goes to show how crazy people just jump on news and media and, 'Oh, that must be true. That person said that! That person said that!' Whoever started it… whoever said they heard or saw: How could you have possibly heard what I said when it's me and Justin [Gaethje], on a stage, in front of thousands of people in a mall? Were you next to us where you heard what I was saying?
"How stupid. Just dumb. If my knee was hurt, why would I get up and (continue) hitting mitts? Oh my God. People believe anything you put on this internet. Anything… any f*cking thing. Whoever that was, stop it. Stop with the clickbait. (I) did not say that. Clearly, I'm fine. Dummies: I'm fine."
So that's that then, eh? Now, should something happen in the fight perhaps these rumours will be revisited. But for now, let's ask the MMA gods to keep this card intact for between now and Saturday.
Comments
comments