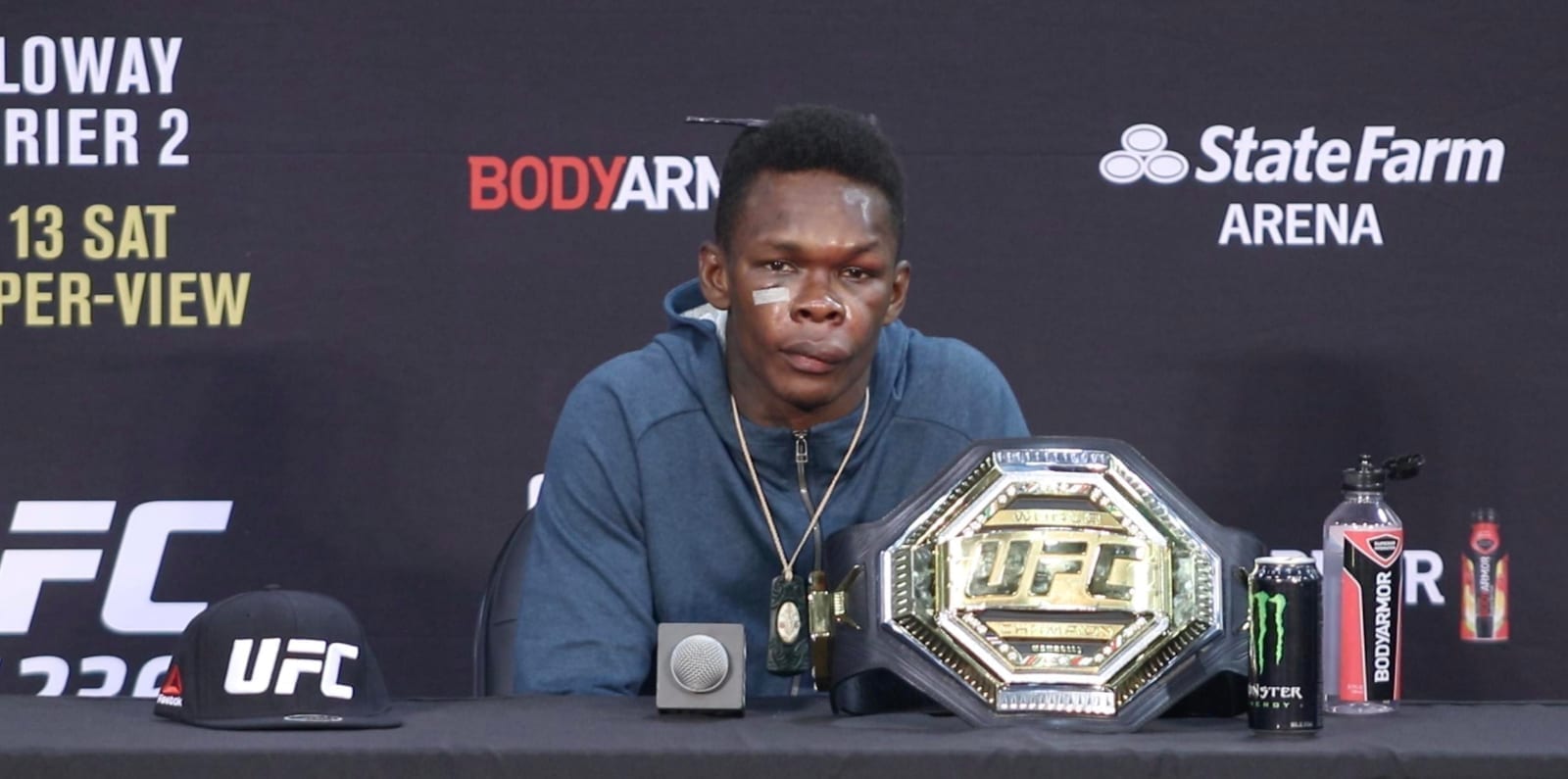 UFC middleweight champion Israel Adesanya may have to wait a while to get back into the win column. 
Adesanya, 31, was unsuccessful in his bid to become the UFC's latest two-division champion, losing by unanimous decision to Jan Blachowicz at last weekend's UFC 259 event in Las Vegas in what was the first defeat of his professional career. The defeat appears to have quelled any talk of Adesanya moving to heavyweight to chase a fight with Jon Jones and will now presumably refocus his efforts on defending his 185-pounds crown in his next fight — but after the latest round of medical suspension issued by the Nevada State Athletic Commission, it could be some time before that happens.
Following a post-fight medical, Adesanya must provide clear x-rays of his left foot and ankle following damage received in the fight and has been medically suspended for six months. However, as with all medical suspensions, that term can be reduced if he is cleared by a medical professional. In that case, the earliest Adesanya could return to action would be April 21.
If he is required to serve the full term of his medical suspension, however, it could be September before 'The Last Stylebender' competes once again.
Blachowicz, meanwhile, was handed the standard medical suspension and will once again be eligible on April 6.
Speaking to the media after the fight, Adesanya said that the defeat was the toll for "daring to be great."
"It didn't exactly go the way I wanted it to go but dare to be great," he said. "The critics are the ones on the sidelines, but I'm the one putting it on the line.
"It's not a one off, I definitely will be back. Like I said, dare to be great. I'm going back to 185."
Comments
comments