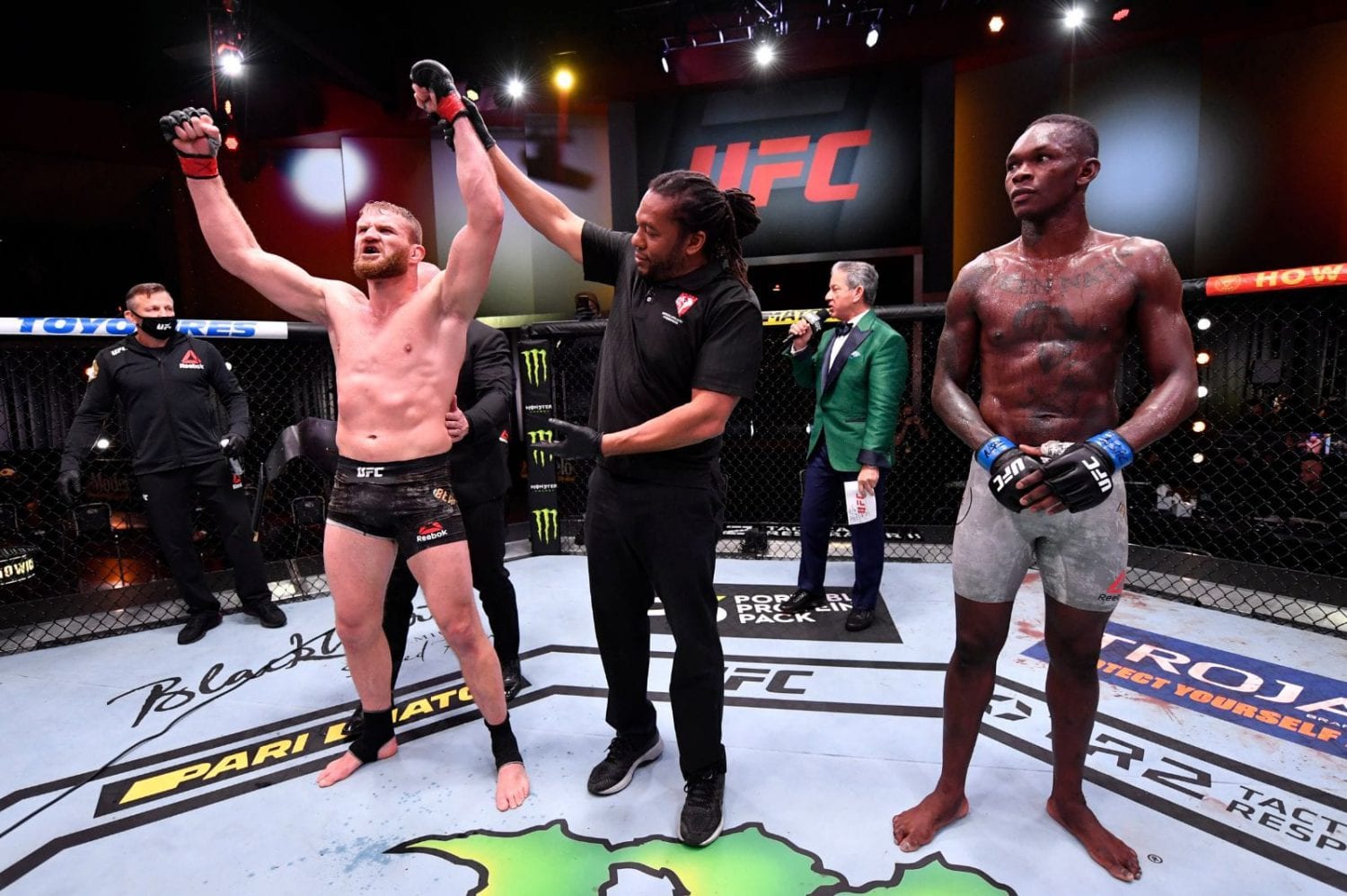 UFC light heavyweight champion Jan Blachowicz is sure that he made quite the impression on Israel Adesanya in their five-round world title bout at last weekend's UFC 259.
The Pole, who was the underdog heading into the fight, earned a unanimous decision win after dominating the final two rounds of the fight with grappling after the previous three took place mostly on the feet but now that he has underscored his credentials as the standout fighter at 205-pounds, Blachowicz says that it is clear who the "true champion" is.
"It tastes different," he said to the media, including TheMacLife, in Las Vegas late Saturday night (via MMA Fighting). "I proved that I'm a true champion. I don't know yet. Always, when you win the fight, it's an amazing feeling. But right now, because I won against someone like Israel, one of the best in the world, [and] now he's got 20-1, so he's going to remember me until the end of his life; I'm the first one to defeat him in MMA, it tastes much better. It's amazing.
"What can I say? I'm just happy," he added. "I defended my belt. Now I proved that I'm a true champion. Now, I think I'm going to have respect from everybody. In the next fight, I don't think I'm going to be an underdog. But I don't care anyway. I could be."
And now, with the middleweight champion vanquished Blachowicz is awaiting further tests from his light heavyweight peers — and first up, he says, will be Glover Teixeira.
"Glover Teixeira came to the cage and said, 'You were better,'" Blachowicz told the media. "And after the fight, Khabib said, 'You won three rounds.' He threw more kicks, but I threw more punches. And after, I controlled the fight on the ground. That's why I won the fight.
"If [Teixeira] wants to wait a little bit longer, he's going to be my next opponent," Blachowicz said.
Comments
comments