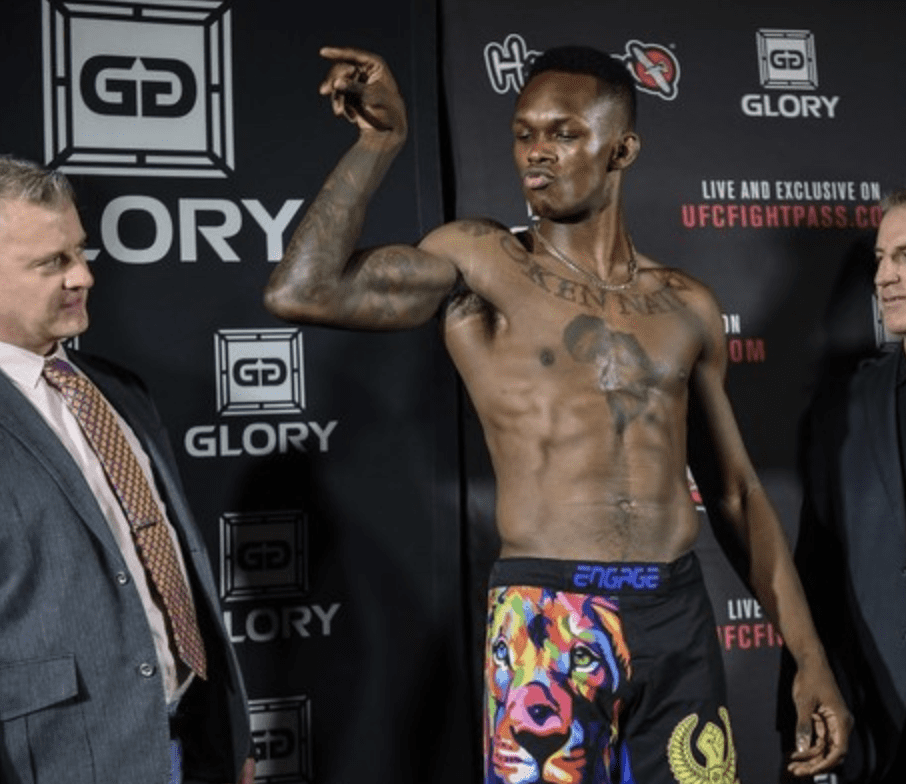 Israel Adesanya may have wanted to face the winner of last Saturday's bout between Paulo Costa and Uriah Hall, but the up and coming middleweight got the sense from his first meeting with UFC brass that they had other ideas — at least for now.
Appearing on the JRE MMA Show, Adesanya revealed he went out on the town in Las Vegas following UFC 226, only to coincidentally bump into UFC president Dana White and matchmaker Mick Maynard in a nightclub.
"After my fight I just went to my hotel room and chilled with my boys, but after Dan (Hooker's) fight, I went out," Adesanya said, speaking on the "JRE MMA Show." "Someone told me, 'Dana's in this club.' I said, 'Oh, cool. Thanks.' When I got some money, the guy just led me. When he found out I was a UFC fighter, he just led me to the private room.
"I see Mick Maynard, and I'm like, 'What the hell?' Then we just start yarning. I see some people. He said, 'I'll introduce you to Dana.' I finally met Dana properly, and we start talking. I dropped his name in there like, 'Yeah, I want to fight [Paulo Costa] next.' But they have other ideas. Fair enough. They've done this a long time. They're promoters.
"What they want is me being a bigger name, Paulo being a bigger name, and we fight like in some super fight. I can see why that. But for me, I want to take him out now. He just knocked out Uriah Hall, who was talking mad shit as well. I want to take him out now before we fight again. We'll probably fight more than once. We'll see what happens and how long his UFC career lasts, but I think he'll probably fight with me and we'll probably fight more than once.
But if Adesanya sees Costa as a regular rival, he only does so through name and star power, not fighting ability.
"That was just a brawl," he said of Costa's last fight with Hall. "Like a technical brawl. He comes forward. His footwork. Uriah Hall, I was watching him like, 'Why are you right there?' It's easy to look good against someone who just sits there like a punching bag.
"I want to build that fight (with Costa) up. It would be fun because I would (expletive) him up. There are holes in his game. He gets hit, easily. Even though Uriah was tapping him with the jab – if I was behind that jab, it would be different setups. It would be a different setup. Uriah was hitting the jab, but that's it. After you get hit the jab seven times, you have to do something else with it. You can't just keep jabbing him and jabbing him. He didn't respect his jab. He'll respect my jab."
Comments
comments