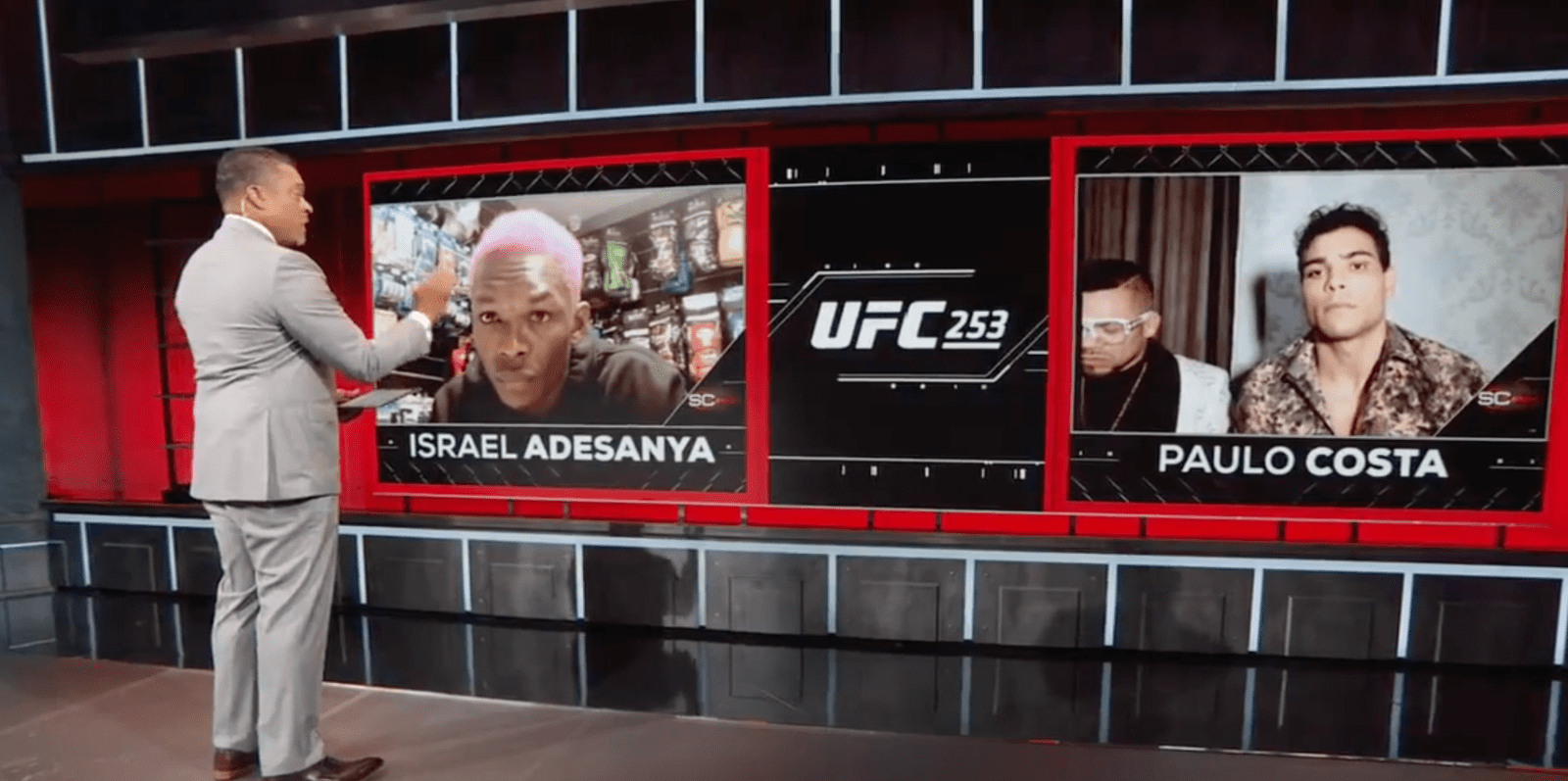 Tonight, we saw the first back and forth between undefeated middleweights Israel Adesanya and Paulo Costa.
The two men took part in a segment on ESPN's SportsCenter together, and things predictably got heated quickly as the two offered their opinions on each other.
"I saw him backstage while I was doing my interview," Adesanya said. "He wouldn't make eye contact with me, he just kept on staring at the wall. He literally just found something more interesting on the wall, than to confront me. Because he was talking all this shit like, 'I don't know who this guy is, who this Israel guy is', bitch you know who the fuck I am now, I'm the champ."
"I don't remember that part," Costa replied. "But I remember I saw you walking there in the hall of the hotel that we [were at] and I thought this guy works in Cirque du Soleil, because he's so skinny, he not look like a fighter. I really didn't know who you are."
"I'm the fucking champ, understand that," Adesanya shot back.
Much has been made of the upcoming clash on September 26, with UFC president Dana White going as far as to say he predicts it to be the fight of the year. According to both Adesanya and Costa, their styles will make for an interesting evening in the cage.
"He's dumb. He's dumb and he walks forwards and he throws shots," Adesanya said. "And that's what's going to make it really exciting, and that's what I'm looking forward to. Looking forward to this big, inflated ignoramus running up on me trying to throw shots as I keep moving and sticking him."
"I really think he has good skills," Costa said of the champion. "His best skills is to run away. Avoid the fight. He's very good on that."
Comments
comments