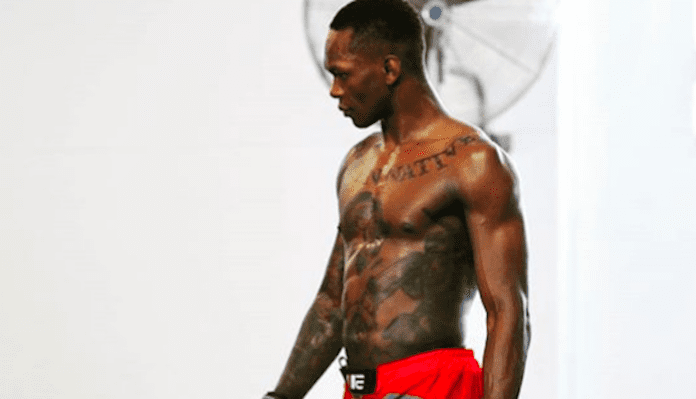 While he's only been in the UFC for a short amount of time, Israel Adesanya has already been compared to mixed martial arts all time greats.
Even UFC president Dana White, following Adesanya's recent destruction of Brad Tavares, refused to shy away from the bold comparisons, saying at the UFC 226 post-fight press conference, "He reminds me of a cross between Anderson Silva and Jon Jones, the way this guy fights. … I expect big things from that kid."
Just a couple of weeks later, and it seems an opportunity for one of those originals to prove they haven't yet been passed by the younger generation has arisen.
Anderson Silva was cleared by USADA yesterday of any intentional wrongdoing after failing a drugs test for banned substances. Now likely to return in November, names are already being offered up for the former middleweight champion to comeback against. And with those comparisons fresh in the minds of fans, Adesanya is throwing his hat into the ring.
"Yo for real…no bullshit, if not for @spiderandersonsilva I wouldn't have looked at fighting from a different perspective," Adesanya wrote on his Instagram. "I was under the impression you gotta look like Paula to be a fighter. The Spider been fucking up muscled up beefcakes since ages ago as an lean aerodynamic man. He is still the g.o.a.t imo… With that being said…I want #alldashmoke. Just cuz I'm a fan don't mean you can't catch these hands…and feets. So yes I am down…will do it fih di culture of fighting!"
–
Comments
comments