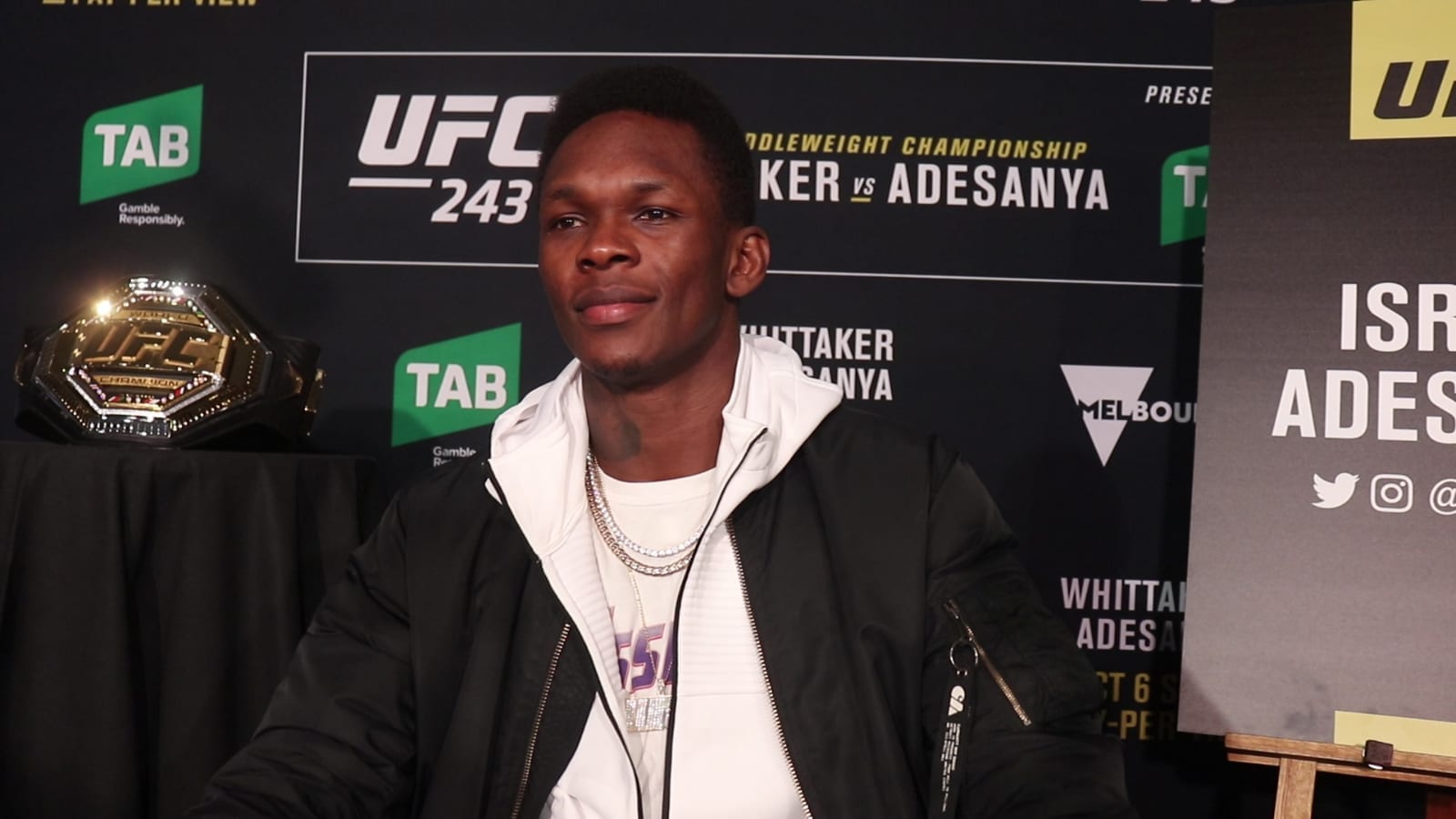 Israel Adesanya believes MMA fans consider Paulo Costa the favourite in their expected fight, and he's looking forward to proving them wrong.
Adesanya won the UFC middleweight championship over the weekend, and almost immediately set up his next fight with Costa, who sat and watched from ringside. Speaking in his post fight press conference, Adesanya shared his enjoyment of the attention.
"I like that fight because the casuals, they're dumb," Adesanya said. "They see a beefed-up beefcake like that, and they think 'now that's the guy.' I'm still all hype, by the way. I'm still just a hype train. So they'll see that and think that's the guy, 'that's the guy.' They just want to see me lose, but they're going to be waiting for a long time.
"(I was trying to) sell the next fight a little bit, but at the same time, he's a bitch. He's my bitch," Adesanya said. "I want to make him my bitch. So that's why I did what I did."
For Adesanya, Costa's physique might earn praise, but the Brazilian's fighting style has plenty of work required before the new champion considers him a threat.
"He looks good. He looks beefy. He looks like a swimsuit model, doesn't he? He's a handsome man," Adesanya said.
"Basic. Basic is just what I work on, my foundations. I have to work on my basic. He doesn't need … everyone that he fights is just a punching bag that stands there, just waiting to be hit. I can't wait to fight him. I'm not impressed, to be honest."
–
Comments
comments