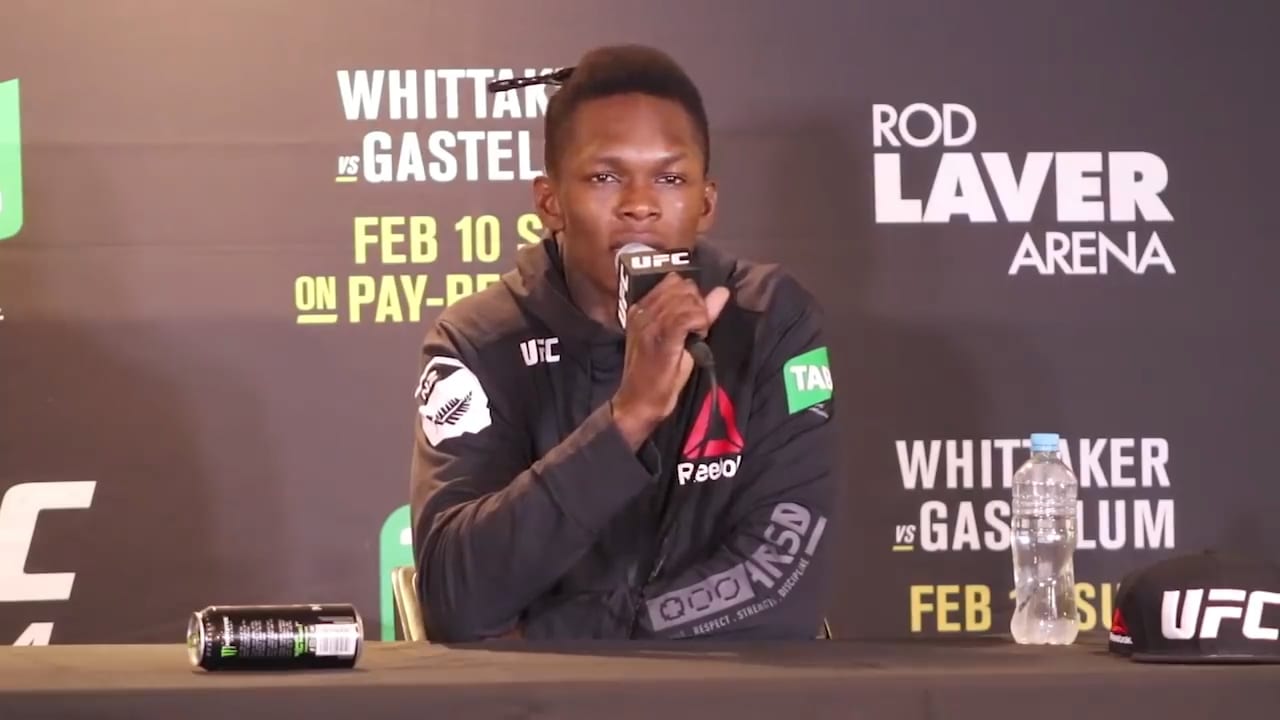 Jon Jones might be trying to get away from the talk linking the two, but Israel Adesanya is more than content in keeping the verbal back and forth going.
Just days after Jones said he would no longer be giving the middleweight champion attention in the media, Adesanya was asked about the disagreement between the two in an appearance on SportsCenter.
According to him, he didn't start anything — he's just prepared to finish it.
"This all happened because Jones put my name in his mouth," Adesanya said. "He was a fan, and he was liking what I was doing but he realised that — Dominick's a beast, if he sleeps on Dominick, he's gonna get slept — but he knows the real money fight is with a guy like me. A guy that's coming up.
"He's like the old jock. Like he says I'm a boy, right? He's the old man. Old, washed-up man. He's been around the game for ten years, I've only been here two years. Only two years and look what I've done. What I'm gonna do. So he sees the future and then trying to set himself up for a big fight, which will happen. I already said it's going to happen regardless of weight, regardless of if he has the title or not. I want that fight because I want to challenge myself against one of the guys who I consider is one of the best of this generation."
With that in mind, Adesanya — who will be in attendance this weekend at UFC 247 — is somewhat rooting for a Jones win.
"I sort of hope he wins this weekend so when I get my hands on him and I take him out it'll solidify that I'm the best and I'm the GOAT of all time," Adesanya said.
"I sorta hope he wins this weekend, so when I get my hands on him and I take him out… it will be solidified that I'm the GOAT."@stylebender wants to be the one to dethrone "old washed up man" Jon Jones (via @SportsCenter) pic.twitter.com/uyTuHq3NGp

— ESPN MMA (@espnmma) February 6, 2020
–
Comments
comments