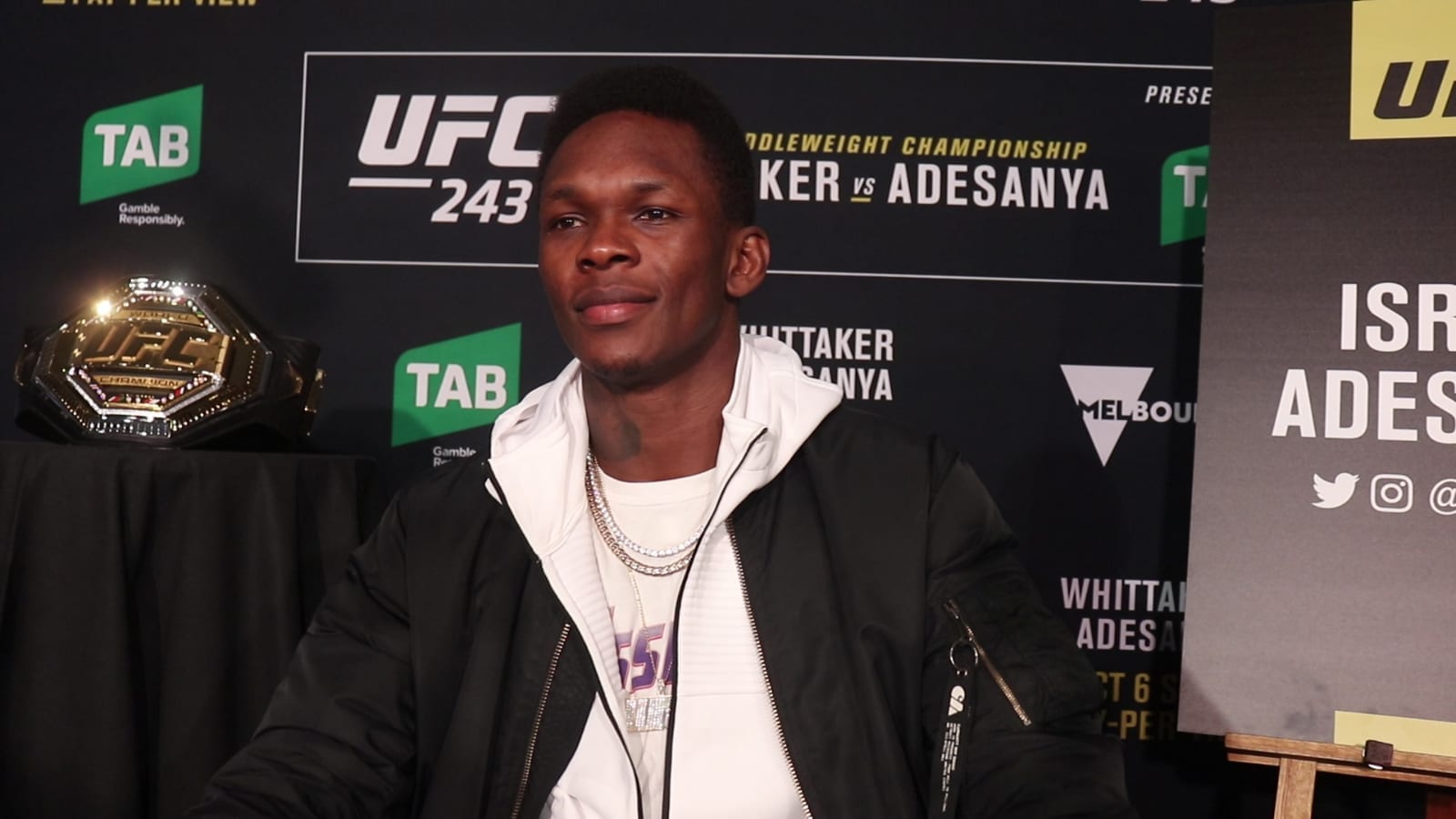 Over the past couple of weeks, there's been a resurgence of mixed martial artists calling for a chance to face the world's best in boxing.
Particularly with heavyweight Tyson Fury suggesting he'd be interested in coming to MMA, we've seen UFC stars Stipe Miocic and Francis Ngannou call for a contest with the boxer, as well as UFC welterweight Jorge Masvidal using his newfound stardom to call for a bout with Canelo Alvarez.
One person who isn't about to start following the trend is middleweight champion Israel Adesanya.
As the wave of MMA names pushing for a contest in the bigger gloves rise, Adesanya has made it clear he's content where he is in the UFC, and if it's all about trying to get larger paydays, he believes the mindset should be about bringing those into MMA, not seeking them in boxing.
"This [UFC] is where I'm going to end my career," Adesanya said, speaking on 'Ebro in the Morning' (as transcribed by TheBodyLock). "People say, 'oh, after UFC, you can go to boxing and have one super fight maybe with Canelo and make a hundred million'. I'm like, I can do that in the UFC. I might be the first fighter to do that in the UFC."
Plus, as a man who entered MMA off the back of an exceptional kickboxing career, Adesanya believes there's no place to prove you're the best at fighting than inside the UFC. After all, he says, boxing is the mastery of one discipline.
"It's silly. Why would I come to the proving ground of all fighting — the UFC — and then afterward, fight a guy and take away like 80 percent of my weapons," Adesanya said. "I just want to kick people. I want to strangle someone. I can't do that in boxing. I don't want to get into the clinch and then okay, break.
"Same thing with kickboxing, same thing with jiu-jitsu, same thing with  judo, same thing with  wrestling, they're all limited styles of fighting. If you want to be the baddest motherfucker in the world. Pound-for-pound –everyone throws that greatest fighter, pound-for-pound is Canelo [Alvarez]. He's the pound-for-pound maybe greatest boxer right now. Not fighter. You have to test yourself against another style."
–
Comments
comments