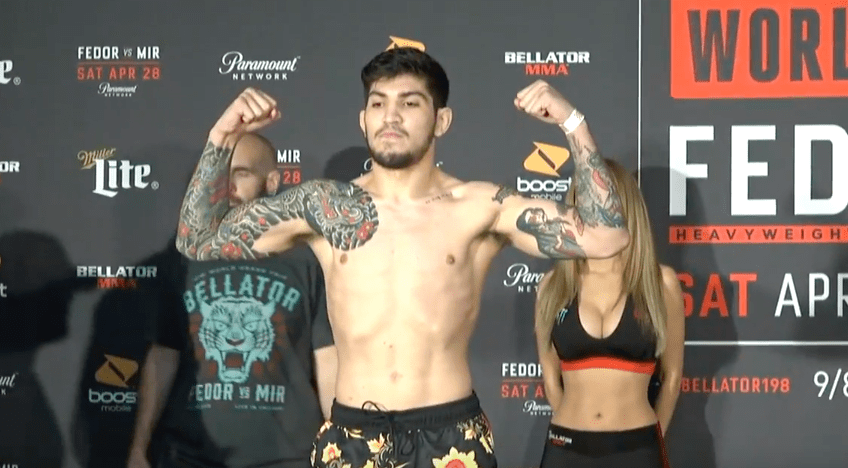 Dillon Danis was reportedly 'barred' from attending last weekend's boxing match between YouTubers Logan Paul and KSI amid a much-publicised feud between Danis and the Paul bros but the Bellator fighter may yet get his hands on one of them following recent comments made by the elder Paul. 
Logan Paul was defeated by England's KSI by decision in the Staples Center in Los Angeles on Saturday night but has made clear that he intends to lace up the gloves again and, after being doorstepped by TMZ Sports, admitted that he has his eyes on fighting CM Punk or Dillon Danis next.
Paul stated that he has ambitions to compete in MMA with either the UFC or Bellator and answered Danis, who has been poking fun at both Paul brothers on social media lately, to say that he would be open to a match with Danis — but in boxing only.
"To be honest with you I'd fight Dillon any day. Dillon, you're a f*ckng p*sssy," he said via BJPenn.com. "You're a lot of talk and no one in the MMA community likes you. You got a few Twitter followers who are on your d*ck and that's it. I can assure you if you came over to the YouTube space we'd f*ck you up, specifically me.
"I'd probably box the guy, his BJJ game is too good for me to try and roll with him," Paul added. "But boxing bro? MMA guys, we sparred a lot of them training for KSI because of the wild punches. I would love to box Dillon Danis. But do the fans want to see me box Dillon? Does Dillon put people in seats? Who the f*ck is Dillon Danis? He's Conor McGregor's friend and he's a punk-ass kid who chirps on Twitter. He's got fat thumbs."
Paul does have a grappling background of his own having earned success in collegiate wrestling but to borrow a hackneyed fight phrase, there are levels to this. Any match between the two which involved grappling would likely have been a quick one and while a boxing match between the two may prove to be equally expeditious, the door appears to have been left ajar for something to happen.
Now, what do Eddie Hearn and Scott Coker make of this speculation?
Comments
comments