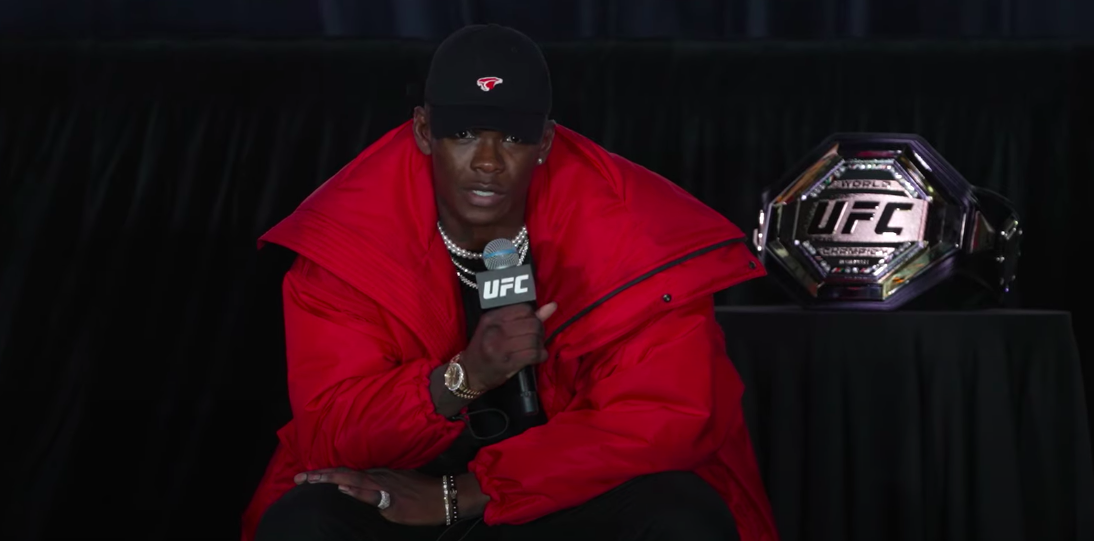 There have been two chapters to the Israel Adesanya and Robert Whittaker rivalry to date but the 'Last Stylebender' says that he isn't so keen on a third.
Adesanya has come out on top in their two meetings thus far, winning the first fight by knockout in October 2019 and the sequel by unanimous decision in February of this year. However, speaking in a recent interview Whittaker said that he was keen to build towards a third fight against Adesanya before one day testing the waters at 205-pounds.
But as Adesanya said at a press event ahead of this weekend's UFC card, he suggests that his rivalry with Whittaker is dead for now — and suggested that light heavyweight might be the best option for his longtime foe.
"Bobby, he's a great fighter, I'll give it to him," Adesanya said at the event in Australia. "He's a great fighter, but I know how that book ends. I've read that book twice already. First time was a quick read, the second time a little bit longer, but I mean, he's probably gonna be at the top for a while. But if we fight again, I know how that book ends, you know?"
Adesanya is lined up to fight Jared Cannonier in the UFC 276 main event on July 2 and says that he is excited as the prospect of a fresh opponent, in contrast to retreading old ground.
"So, that's why I'm excited about this next fight," Adesanya stated. "Some new blood, someone I've never fought before. I told you, if (Whittaker) wants it, he should go up to 205, see what that's about. Maybe try that for a little bit. But yeah, I've read that book already and yeah, I don't like reading the same book over and over again."
As for how that particular fight will go, Adesanya displayed his trademark confidence: ""He's a guy that packs a lot… he still carries that strength around, so I can't overlook him. But, I don't think he'll be the toughest challenger. Honestly, think I'll make this easy. I really believe I'll make this look easy come July 3rd.
"A prediction, I'll give you a prediction, it's gonna be fun, it's gonna be fun. It's gonna look a lot like the Costa fight minus the little tap-tap at the end."
Comments
comments