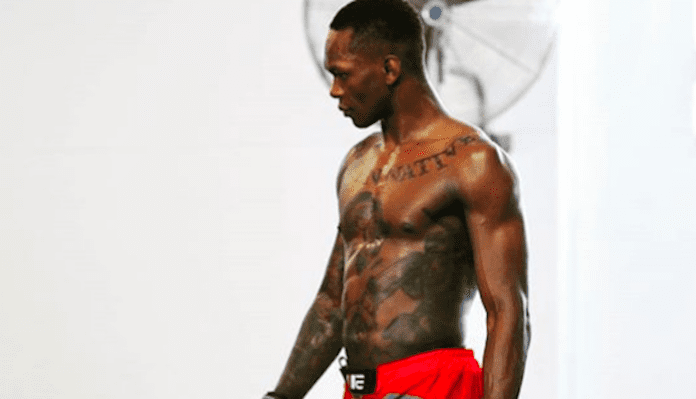 Israel Adesanya believes Anderson Silva is still one of the greats as they head towards their clash in Melbourne next month.
The kickboxing great will meet one of his old heroes in the co-main event of UFC 234 in a contest with huge title implications at 185-pounds. For Silva, it's a final chance at the elite of the division he once ruled with an iron fist, while for Adesanya it's a chance to show he belongs at the top himself.
But despite growing up idolising Silva, Adesanya has made a mental adjustment in his mind for this contest, saying that now it's Silva who should be excited to meet him.
"Not for me personally," Adesanya said on if Silva had lost some of his luster due to recent drug controversies, speaking with Combat TV. "You brought up some valid points and I agree, yeah, he had masking agents. He was trying to hide something. He had his own excuses, but for me he's still one of the greats. But when this fight got signed for about two weeks I was like, 'Holy shit, I'm fighting Anderson Silva'. Now it's just.. okay. He gets to fight me.
"Let's flip the script. He gets a chance to fight me."
Adesanya has made easy work of his UFC opponents up to now, most recently with an impressive win over Derek Brunson in New York last year. But, despite Silva's advancing age, Adesanya still thinks it could be the biggest challenge of his MMA career — although that doesn't mean it'll be a tough night.
"He gets a chance to fight me, it's not the other way around. So on the 'Izzy threat' meter for him — I give him a lot of respect but when it's time to fight there will be no respect. I'm going at him full force, going at him with everything. Throwing the kitchen sink, the stove, the fridge, everything at him — so on the Izzy threat meter I give him like a six."
Comments
comments