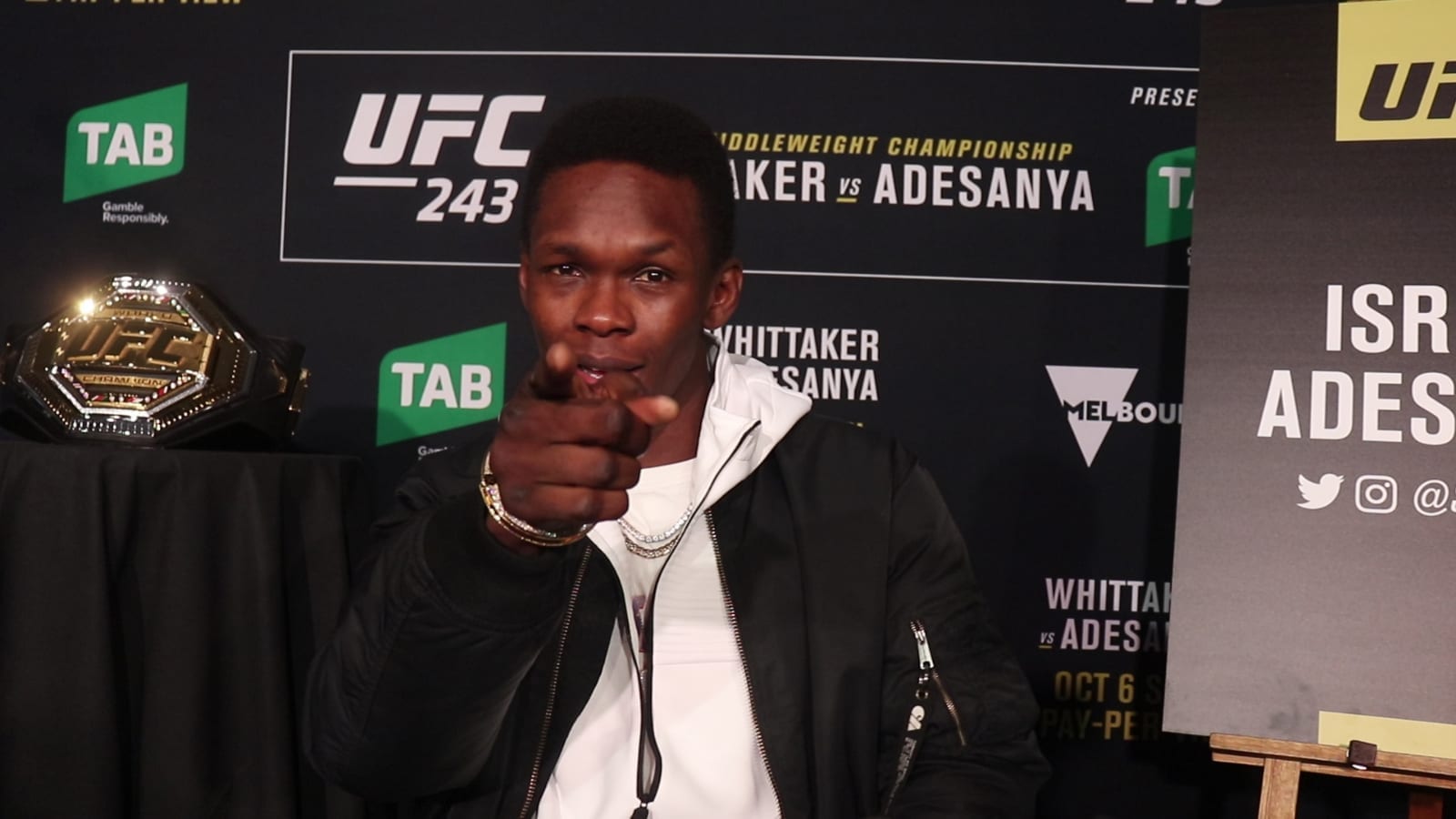 Flying to a secret island to have a fight? Count Israel Adesanya in.
The UFC middleweight champion was, like the rest of us, surprised earlier this week when UFC president Dana White revealed he was finalising a deal that could see the UFC use a private island to host fights with international athletes.
While some might have reservations about competing in such conditions, Adesanya is pretty much the opposite, and would even consider the chance to defend his title on 'Fight Island'.
"Yeah, I'm in shape. I've kept everything around like 50, 60% fitness. So I'm down to fight on a private Island in front of the Illuminati and slay someone," Adesanya said, speaking to ESPN. "That would be fucking gangster."
And, while White has come under plenty of criticism for his steadfast desire to continue hosting events during the coronavirus pandemic, Adesanya believes it's that exact same attitude the UFC boss has shown that's brought the promotion to the level it's at.
"I'm ready to fight. We'll see what happens with this show first, we'll see if it actually goes… if it actually pulls off being like fire festival cause you know, that's another way it could go. But I have faith," Adesanya said.
"I really think if there's a time to step up — I actually talked to Dana a few days ago actually, cause I was just seeing him pop up in the news, I was like, you know what? Kudos to this guy for working at a time right now when he should be taking a rest like everybody else. And I just say, 'Hey, thanks for trying to put this card together'. And he's like, 'Man, it's the hardest shit I've ever done'.
"All you guys are hearing, he said to me, he said this is the hardest thing I've ever done. And I was like, man, this guy is ballsy. This is why the UFC got to where it is, is because of this guy. Cause he just said fuck, we'll put it on the cooking channel, we'll put it on Spike, we'll try and get it on.
"I mean like, this is crazy. MMA is going to be the only sport in the world that's active. That's crazy. I can't think of any other sports that are being played right now, but fuck, the whole world's literally gonna watch it."
"I'm down to fight on a private island, in front of the illuminati, and slay someone. That would be f—ing gangster."@stylebender tells @arielhelwani he's in shape and ready to fight if UFC's island events don't go the way of Fyre Festival. pic.twitter.com/RLCVHcgPXG

— ESPN MMA (@espnmma) April 8, 2020
–
Comments
comments