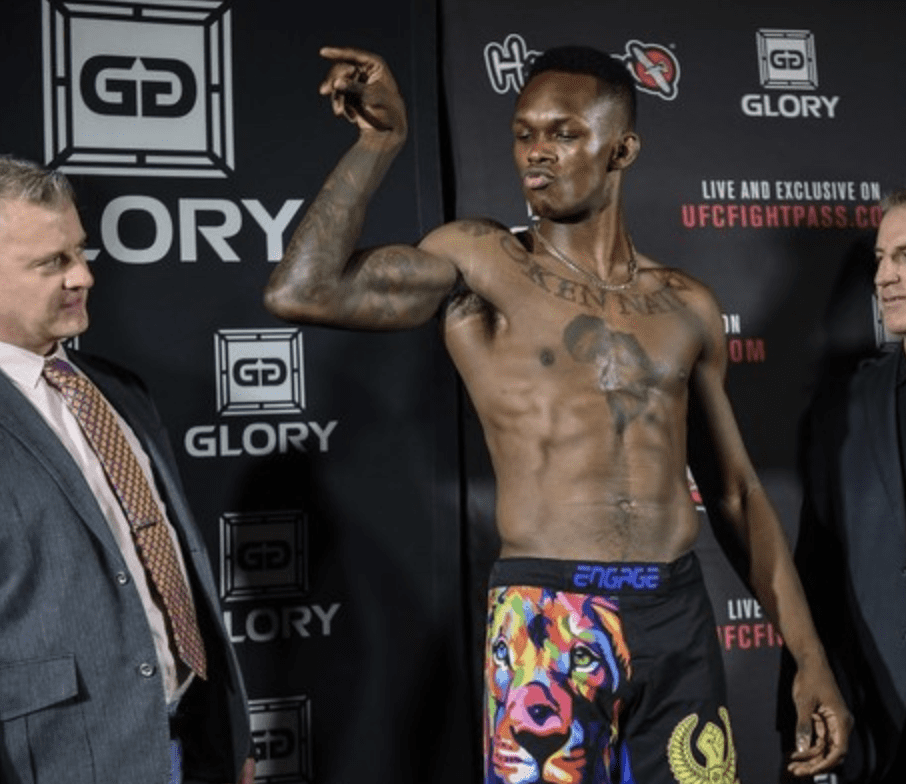 When Israel Adesanya versus Anderson Silva was announced, Chuck Liddell was heading to a cage to fight Tito Ortiz for the third time. Perhaps because of the scenes that followed, Adesanya's apparent satisfaction with the Silva fight book received a bit of criticism.
Despite that feedback, and despite Silva's age, Adesanya thinks fans are off base with their disapproval.
"Look, he's not Chuck Liddell. Don't get me wrong, because of that being so recent people were like, 'oh, how dare you, he's 43'," Adesanya said, speaking to Submission radio. "Look, last time he was finished was when he broke his leg. He hasn't been losing badly. He beat Derek Brunson. That was a close fight, I guess, but yeah, I think he's just been bored. I already knew when he came back, cause initially he said no. And then Jacare, he got offered the fight as well. But he had a hard fight with Chris Weidman, he needs more time to prepare, and January 19th is not long away. So, he needs more time to just heal his body, rest his mind, cause he took some lickings in that fight.
"So those (people) were like, 'but Jacare deserves the title shot'. No, because he actually needs to rest. And Anderson came back and said yes, and I was like – cause, initially I was disappointed. I was like, man, this is a guy who liked the big challenges, the great show. As he used to say, 'I want great show,' you know. And then he said no to me. I said, man, maybe he doesn't have it anymore. And then he came back last Sunday, yup, I wanna do it. I'm like, they must have made him an offer he can't refuse, and instantly I knew it was like, title shot. I was like, alright then.
In fact, Adesanya went further. Not only is he excited to fight a legend in Silva, he believes his style and similarities to 'The Spider' mean Silva will be motivated to perform come fight night as well.
"But I like to think it's me. I feel like I'm the guy. Cause, you know, he said one time to Joe Rogan, 'I want to fight my clone,' and I'm better than his clone. I've studied everything he's done, every single thing. I know some of him better than he knows himself, whether he likes to believe it or not, cause I'm on the outside looking in. And yeah, I just want to believe, I want to be the guy that brings the best out of him. You're gonna see a different Anderson, Anderson of old, if you will. Anderson that teeped Vitor Belfort in the face and had me run to my room all, 'ahhhhh, what the fuck'. Yeah, I want to bring that guy back. So yeah, he back."
Check out the full interview courtesy of Submission Radio below:
–
Comments
comments