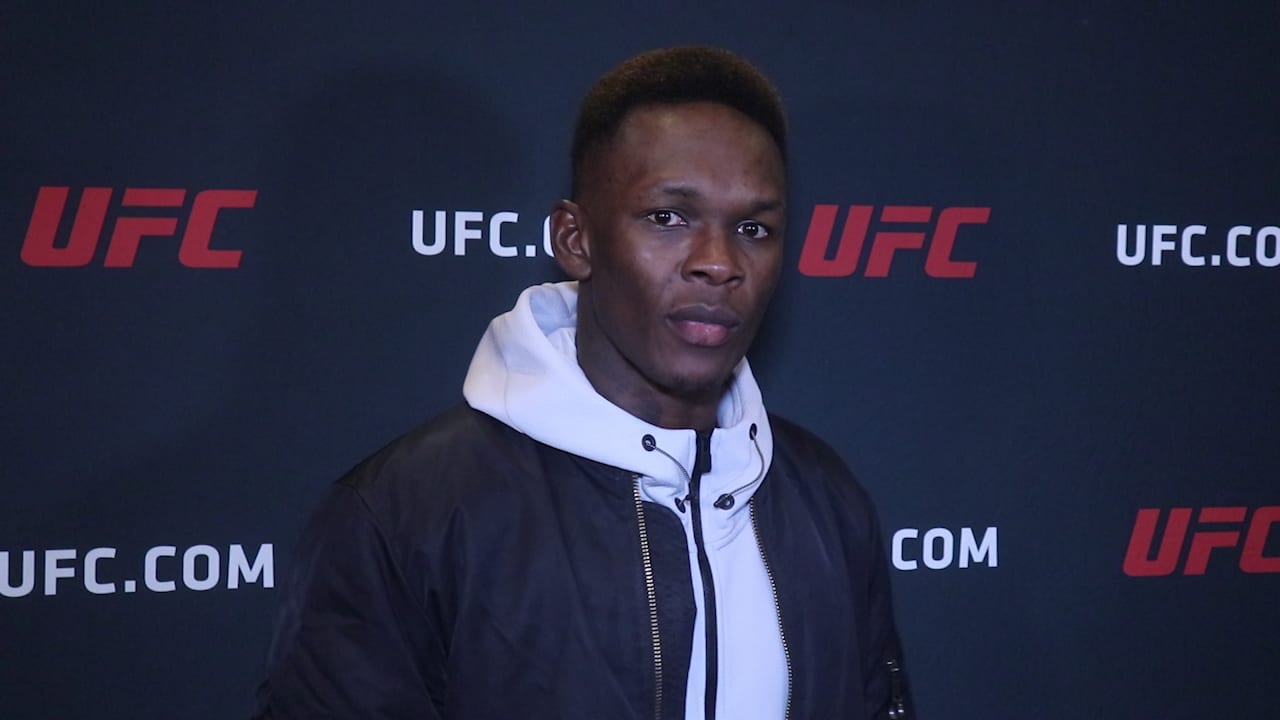 We may all be stuck inside, but that won't stop the war of words between Jon Jones and Israel Adesanya.
The two UFC champions have famously been firing shots at each other over the past year, with both men apparently eyeing a future clash inside the Octagon. And, while they both have their own tasks in their respective divisions, a Jones vs. Adesanya main event could turn out to be one of the bigger fights in recent years, regardless when it takes place.
Certainly, the bad blood between them doesn't seem to be going anywhere.
Over the weekend, Adesanya hit Jones up on social media with a throwback line to Jones' famous off-air comment to Daniel Cormier, "Hey pussy, are you still there?"
Hey pussy you still there… @JonnyBones

— Israel Adesanya (@stylebender) April 12, 2020
In response, Jones tweeted (then deleted) a reference to Adesanya's kickboxing knockout loss, which Adesanya himself screenshot before it was wiped.
Did he do a post & delete Dwight?
I been ko'd once and I never made that mistake again.
How many times you been arrested?
How many times you pissed hot?
How many times you had your belt taken off you? (someone answer these)
You never learn you PulsingPictoPussy. pic.twitter.com/qYhEgnWwlm

— Israel Adesanya (@stylebender) April 13, 2020
@JonnyBones
Spell "Tyrobinol" and use it in a sentence. pic.twitter.com/3Hhrl9agTI

— Israel Adesanya (@stylebender) April 13, 2020
"Did he do a post & delete Dwight?" Adesanya wrote. "I been ko'd once and I never made that mistake again. How many times you been arrested? How many times you pissed hot? How many times you had your belt taken off you? (someone answer these). You never learn you PulsingPictoPussy."
Comments
comments